Photo of the Week: Crafting New Opportunities in India
June 04, 2014
An entrepreneur builds a thriving business with TechnoServe's assistance.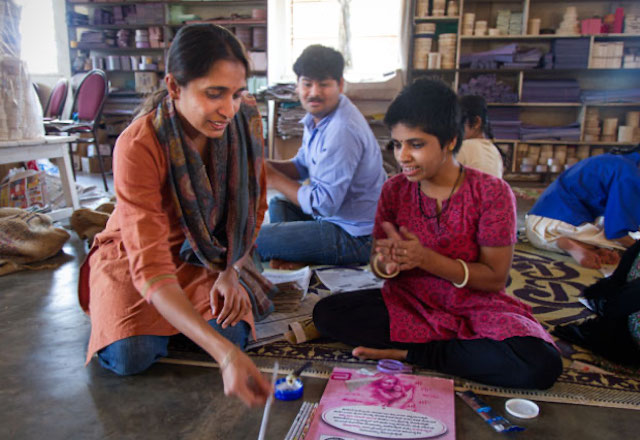 Mala Giridhar (left), a clinical psychologist, launched the crafts business Chetana in order to create opportunities for people with mental disabilities in her southern Indian community. But while she understood the benefits of providing her employees with meaningful work, she knew little about building a business. So in 2009, Mala entered a TechnoServe business plan competition. She received training on business fundamentals and was selected as one of five winners to receive seed capital to put her business plan into action.
Today, Chetana employs 20 people in the workshop and an additional 40 women who work from their homes. "What everyone needs," Mala says, "is an opportunity to do what we are capable of doing."
Learn more about Chetana.
Related Blog Posts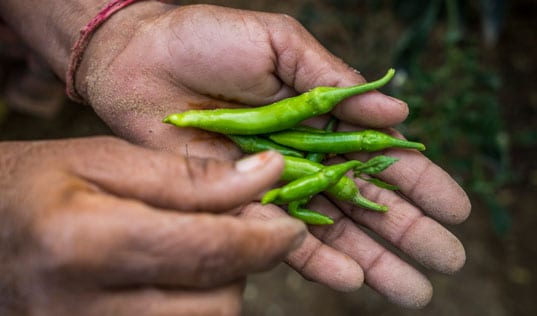 Smallholder farmers face increasing difficulty growing crops as a result of climate change. Despite this threat to their livelihoods, many techniques can help farmers improve their resilience in the face of climate-related challenges. Take our quiz to see how much you know about the impact of climate change on small farmers, and the "climate-smart" approaches that can help.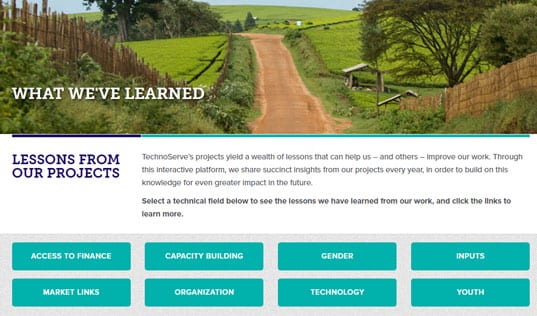 TechnoServe has developed a new interactive tool to share lessons from our work.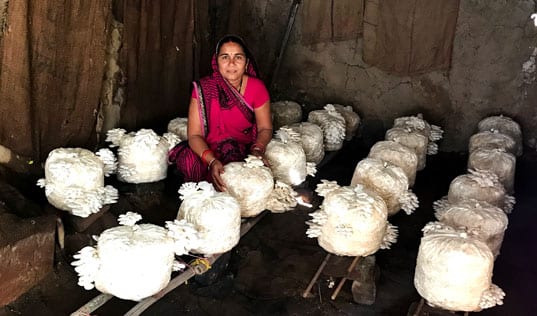 In Madhya Pradesh, India, TechnoServe is partnering with Visa Inc. to develop microenterprise opportunities for women in agribusiness. Following a two-day training workshop, women in Sonkhedi set up mushroom incubation units in their homes as a way to earn supplemental income for their families.