Careers at TechnoServe
TechnoServe empowers people in the developing world to build businesses that break the cycle of poverty. Our diverse and committed global staff is the key to our success. Imagine what we can do together.
Whom We Seek
TechnoServe employs leading professionals in areas including program development, finance, fundraising, communications, and human resources. Whether you work in Nairobi, Managua or our Arlington, VA headquarters, you will find yourself surrounded by colleagues who are exceptionally bright and passionate—all of whom are united by their dedication to the mission and values of TechnoServe.
For our senior country staff, competitive candidates hold an MBA or equivalent degree and have senior management experience in developing countries and/or the private sector. They have a history of fundraising success and a proven ability to develop and motivate teams.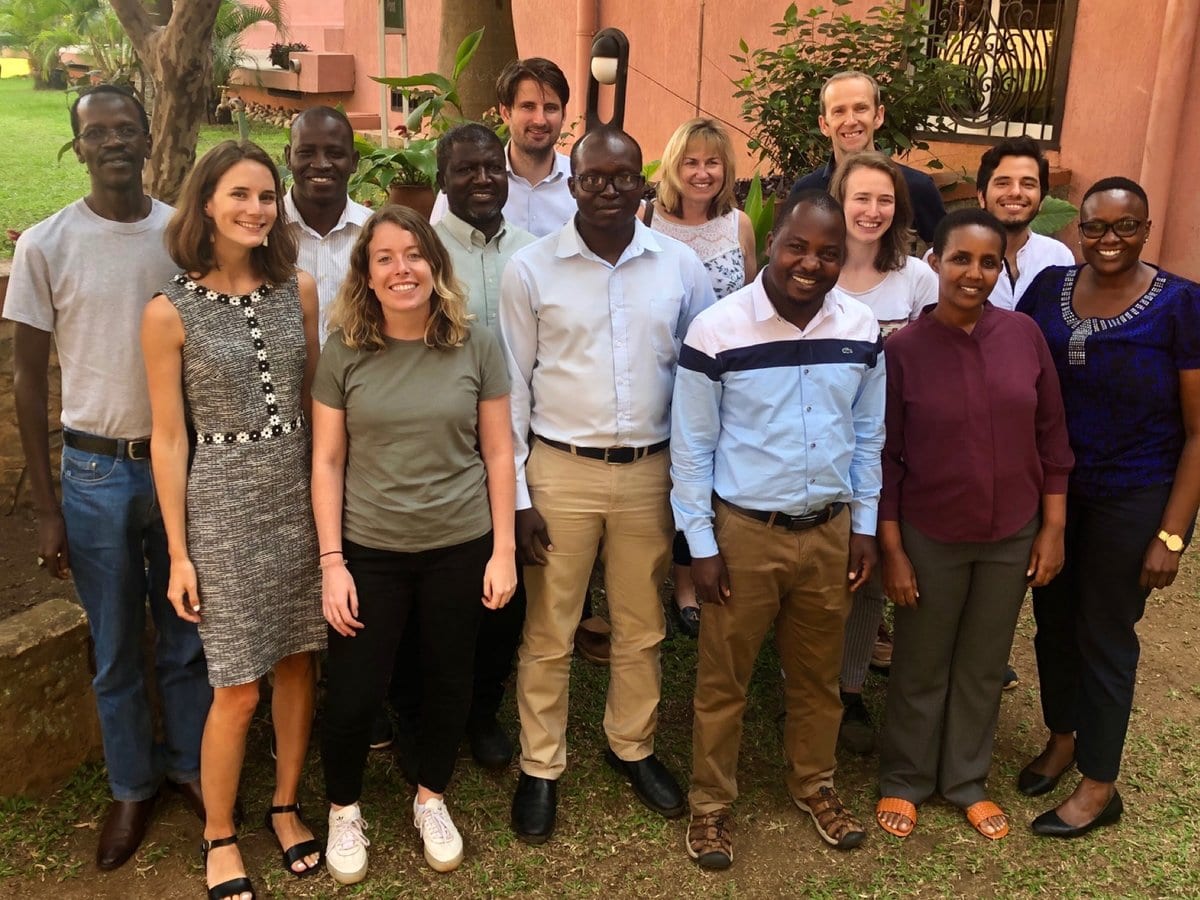 TechnoServe Fellows Program
TechnoServe Fellows are critical members of the TechnoServe team, working with our full-time staff to further our mission and increase our impact around the world. Assignments last 3-12 months and are located in Africa, Latin America, and India.
Diversity
We recognize and appreciate the value of a diverse workforce. As a team with varied talents, backgrounds, personal histories, and worldviews we can more effectively meet the mission of our organization and the people and communities we serve. As such, TechnoServe encourages diversity in all levels and across all facets of our organization.
With this commitment to diversity, we are proud to be an equal opportunity employer and affirmative action employer and do not discriminate on the basis of gender, race, color, ethnicity, religion, sexual orientation, gender identity, age, HIV/AIDS status, protected veteran status, disability and all other protected classes.
View PDF:  "Equal Opportunity Employment is the Law" Poster
View PDF:  "Equal Opportunity Employment is the Law" Poster Supplement
TechnoServe recognizes the vital role of women and men, in all their diversity, in driving economic and social progress and strive to build inclusive and competitive markets that generate sustainable economic opportunities for all people as entrepreneurs, farmers, and employees. We are committed to advancing gender equality and women's economic empowerment through our work and workplaces. For more information on this policy, go to policy PDF on our Resource page.
If you need assistance or an accommodation to use the TechnoServe Career Site website, please email us at recruitment@tns.org for help. Any person needing assistance related to our affirmative action plan for the disabled and veterans should contact our Human Resources Department during business hours Monday through Friday, 9 am to 5 pm, or call +1 202 785 4515.
TechnoServe is a proud member signatory of the Pledge for Racial & Ethnic Equity (REE) created by the Coalition for Racial & Ethnic Equity in Development (CREED). with a link to the press release.
---
TechnoServe respects the personal rights of all of its employees and believes strongly that vaccines are a public health measure taken for the common good. In order to protect the health and wellbeing of our colleagues and our beneficiaries, please note the following: 
All employees entering the US Headquarters are required to be fully vaccinated, and to show proof of vaccination. 

Outside of the US, all employees asked to work in an office, all employees choosing to work in an office, and all employees meeting with beneficiaries must provide either one-time proof of being fully vaccinated OR ongoing proof of a recent negative COVID test (no older than 5 business days).  

As vaccines become even more available, we may shift our policy to one in which we require all employees to be vaccinated, regardless of their role or location. 
Unless prohibited by local law, all candidates for employment must explicitly agree to these protocols (before being hired) with a strong preference given to qualified candidates who have been vaccinated.
What Our Staff Says
I started at TechnoServe in 2008 right after completing my Master of Business Administration in Chile. With previous experience in the financial sector, I wanted to explore new horizons in an organization that would allow me to contribute to the development of poor communities in Latin America – and I found the perfect place. TechnoServe has been not only my workplace, but also my home. I've gotten to know wonderful people working in a highly professional manner in pursuit of a common goal: reducing poverty in the world. TechnoServe's work has helped me in my professional and personal development. Projects and tasks are demanding, and all your knowledge is put to the test. The most rewarding part is seeing how your efforts helped change the lives of many people and hearing firsthand how grateful they are.

Oscar Artiga

Country Manager, El Salvador
When I came to TechnoServe, it was easy to pinpoint the soul of our work – addressing poverty through business solutions. As someone who was educated thanks to proceeds from small-scale maize and bean farming, but was increasingly seeing farmers unable to send their children to school with their incomes, I was acutely aware of the dwindling fortunes of smallholder agriculture. I found TechnoServe's approach to addressing these challenges highly effective. Working here, I am energized by my numerous encounters with clients who are visibly transformed by our work and filled with greater hope and self-confidence. Seeing this impact firsthand, combined with countless learning opportunities, makes my daily work a delightful life journey!

Paul Ndungu

East Africa Capacity Building Advisor