Resources
Learn more about TechnoServe's progress and lessons learned from our work in the developing world. Find TechnoServe request-for-proposals here.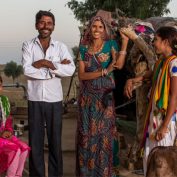 TechnoServe's New Vision for Ending Poverty
Everyone deserves the opportunity to build a better future. This idea has been at the heart of our work for over 50 years. But today we need to take this work to the next level. People living in poverty are facing an increasingly stark set of challenges: climate change and…
The "One-Click" Small Business Solution
TechnoServe is partnering with Okta to develop a bundled tech, or "one-click" platform, that will enable small business owners in low-income countries to seamlessly manage their operations and improve their enterprises.
Comprehensive Ethiopian Coffee Strategy Executive Summary
The strategy identifies opportunities across the coffee value chain to substantially increase the country's exports of high-quality, climate-friendly coffee, thereby improving incomes for farmers and creating jobs for millions of workers.
2021 Annual Report
Read the 2021 TechnoServe Annual Report in English, French, or Spanish in the PDFs on this page. You can find Portuguese here.
Como facilitar uma Formação sobre Género
https://www.technoserve.org/wp-content/uploads/2021/12/Como-facilitar-uma-Formacao-sobre-Genero-WIN_TechnoServe-POR.pdf