Photo of the Week: Inside a Farmer Training
May 28, 2014
TechnoServe's interactive trainings in cocoa cultivation are helping thousands of farmers in Peru boost their yields and their incomes.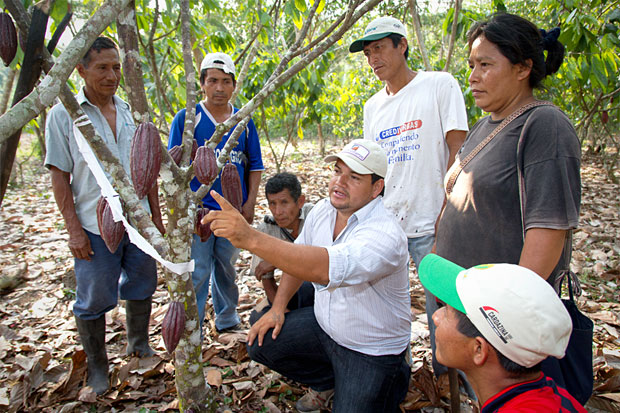 A group of farmers gather at a demonstration plot in Las Mercedes, Peru, as TechnoServe advisor Nixon Rojas Sandoval demonstrates best practices for fertilizing and pruning cocoa trees. As part of an interactive training, the farmers will then replicate the practices across the rest of the demonstration plot.
TechnoServe organizes these training sessions for groups of 20 to 25 cocoa producers across Peru's San Martín region. Local technical advisors like Nixon, who have been coached by TechnoServe staff on both farming techniques and adult training, deliver the comprehensive curriculum. Other trainings in the curriculum focus on topics such as water and soil conservation and disease control practices. As the season progresses, farmers see firsthand how the new practices result in healthier, more productive trees.
With support from the U.S. Agency for International Development, TechnoServe has established 300 demonstration plots and trained more than 6,500 cocoa farmers in production techniques.
Learn more about our work to promote a sustainable cocoa industry in San Martín.
Related Blog Posts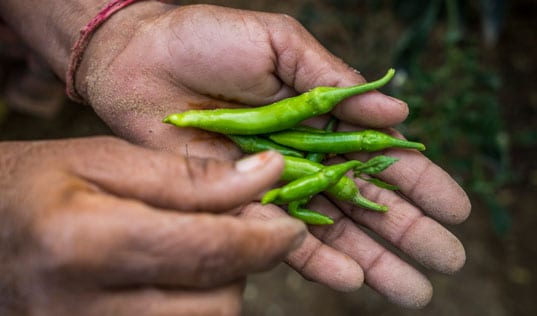 Smallholder farmers face increasing difficulty growing crops as a result of climate change. Despite this threat to their livelihoods, many techniques can help farmers improve their resilience in the face of climate-related challenges. Take our quiz to see how much you know about the impact of climate change on small farmers, and the "climate-smart" approaches that can help.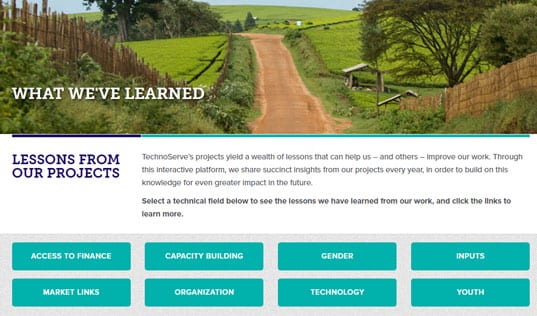 TechnoServe has developed a new interactive tool to share lessons from our work.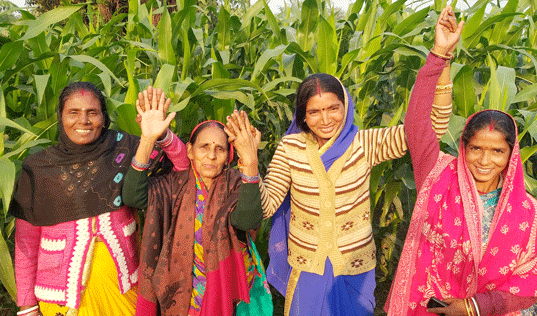 In Bihar, India, female maize farmers are forming collectives to ensure fair prices for their crops and to create gender-inclusive markets. Many of the farmers are becoming board members within the collectives to ensure continued success.