Photo of the Week: Improving Soy Harvests in India
March 27, 2014
With TechnoServe's support, soy farmers in Rajasthan are boosting their yields and building a better future.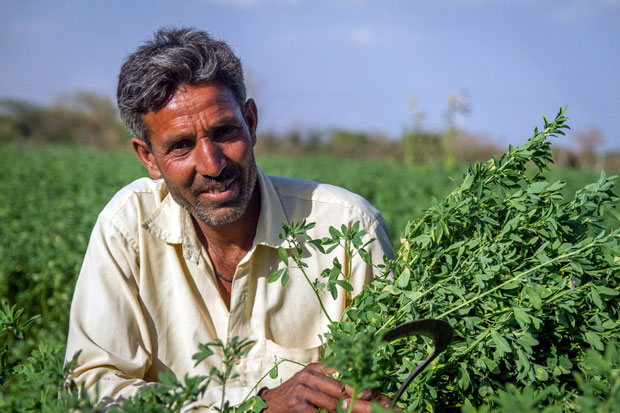 In India's Rajasthan state, Mustaq Ahmed is building a better future for his family through soybeans. TechnoServe worked with Mustaq and his neighbors three years ago, training them on farming techniques and connecting them to markets. Today, the changes have taken hold. Farming families in Mustaq's village are earning higher incomes from soy and improving their standard of living. Mustaq has doubled his yields, and he's able to provide his three sons with an education. "If we have money, we can think about the future," Mustaq says.
Read more about our work with farmers around the world in our annual update: World View 2014.
Related Blog Posts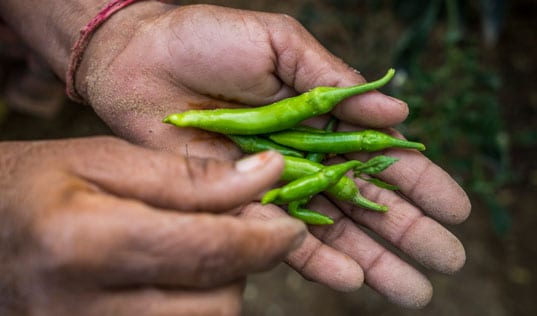 Smallholder farmers face increasing difficulty growing crops as a result of climate change. Despite this threat to their livelihoods, many techniques can help farmers improve their resilience in the face of climate-related challenges. Take our quiz to see how much you know about the impact of climate change on small farmers, and the "climate-smart" approaches that can help.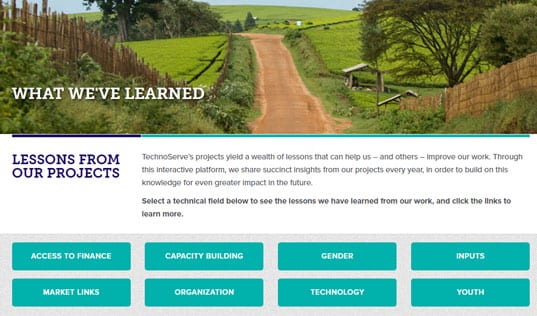 TechnoServe has developed a new interactive tool to share lessons from our work.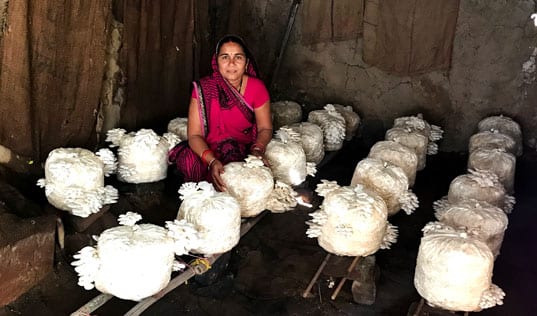 In Madhya Pradesh, India, TechnoServe is partnering with Visa Inc. to develop microenterprise opportunities for women in agribusiness. Following a two-day training workshop, women in Sonkhedi set up mushroom incubation units in their homes as a way to earn supplemental income for their families.