Photo of the Week: A Bumper Maize Crop in Ethiopia
August 10, 2012
Eshetu Abote, a member of the Shegole coffee farming cooperative in western Ethiopia, crouches near his maize (corn) crop.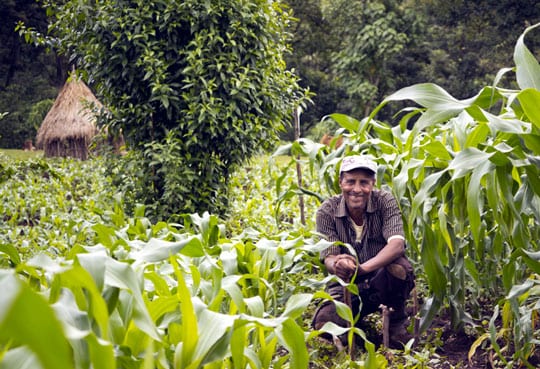 Eshetu Abote, a member of the Shegole coffee farming cooperative in western Ethiopia, crouches near his maize (corn) crop. The shorter plants on the left were cultivated using traditional methods. The taller plants on the right were grown by farmers during monthly training sessions, delivered by community-based Farmer Trainers as part of TechnoServe's Coffee Initiative. This maize was intercropped with beans, which provide nitrogen to the soil. The plot was weeded regularly and fertilizer was applied at the bottom of correctly spaced holes, rather than the usual practice of placing on the surface, ensuring the maize received the nutrients where needed. These measures have helped boost productivity on the farmer-built demonstration plot, where local farmers quickly see the impact of using best practices.
Like many farmers in the area, Eshetu sells his coffee for income while growing maize mainly for household consumption. By increasing their maize productivity, farmers can grow a surplus to sell in the local market, boosting their incomes. As part of the Coffee Initiative, funded by the Bill & Melinda Gates Foundation, Eshetu and thousands of other Ethiopian farmers are learning farming and business skills that will help them increase yields, optimize the allocation of their land between food and cash crops and improve their food security.
Related Blog Posts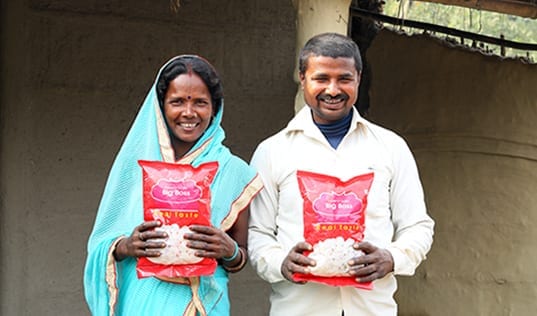 Indu Devi made her living producing fox nut snacks, but cultural gender norms held her and other women entrepreneurs back from business success. With access to formal financing and business training, she's integrated her enterprise into a profitable snack company.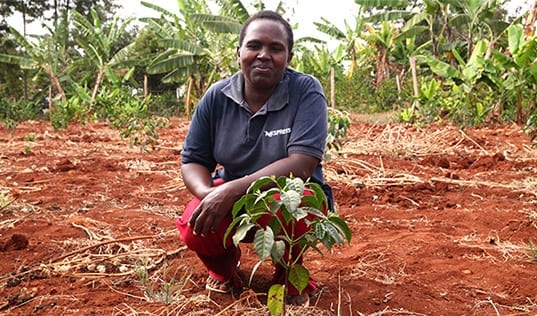 In Ethiopia, 75 percent of the work in the coffee value chain is carried out by women, whereas only 43 percent of the income is earned by those same women. Kebebushe is one of 79 agronomists working with Nespresso to support more than 40,000 coffee farmers with best farming practices, and to improve the status of women throughout the value chain.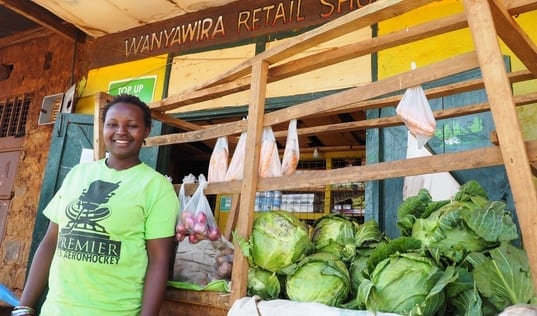 Closing the gender gap is essential to economic growth in Africa, where women generally have less access to education, training, financial services, and assets than men do. Dace Mahanay, TechnoServe's Regional Director for the STRYDE program, discusses keys to supporting young women's business success.