Video: A Coffee Farmer's Journey from Refugee Camp to Prosperity
June 20, 2013
Meet Athanasie Musabyimana, a Rwandan coffee farmer who has overcome tremendous obstacles to create a healthy, prosperous life for her family.
Today, on World Refugee Day, we honor the courage and strength of millions of people forced to flee their homes — men, women and children currently displaced and those trying to rebuild their lives years later.
Meet Athanasie Musabyimana. When violence broke out in Rwanda in 1994, Athanasie, 20 years old and eight months pregnant, fled to Tanzania. In the refugee camp, she gave birth to a daughter, whom she named Nzamwitakuze: "I will give you a name if you survive."
After returning to Rwanda, Athanasie worked the family coffee farm but struggled to make ends meet. Through the Coffee Initiative, supported by the Bill & Melinda Gates Foundation, TechnoServe helped Athanasie improve the quality of her coffee and earn a higher income. Today, Athanasie feels confident and optimistic about her daughter's future. "I want her to be bright, and to progress and prosper." Nzamwitakuze recently graduated high school and plans to attend university next year.
Related Blog Posts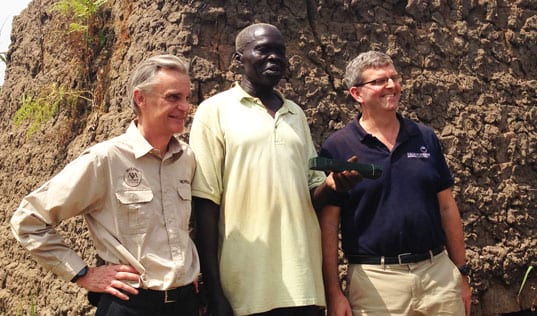 Since 2006, TechnoServe and Nespresso have worked together to develop sustainable coffee supply chains around the world. This Earth Day, TechnoServe CEO Will Warshauer and Nespresso CEO Jean-Marc Duvoisin discuss how this partnership is helping smallholder coffee farmers build resilience to the growing threats of climate change.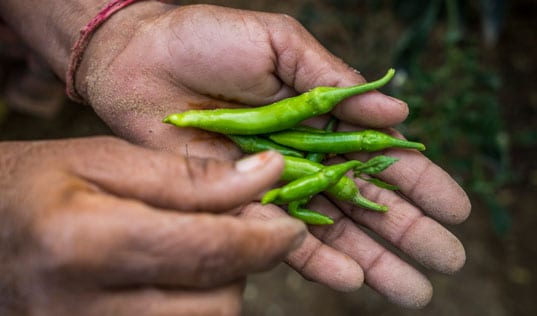 Smallholder farmers face increasing difficulty growing crops as a result of climate change. Despite this threat to their livelihoods, many techniques can help farmers improve their resilience in the face of climate-related challenges. Take our quiz to see how much you know about the impact of climate change on small farmers, and the "climate-smart" approaches that can help.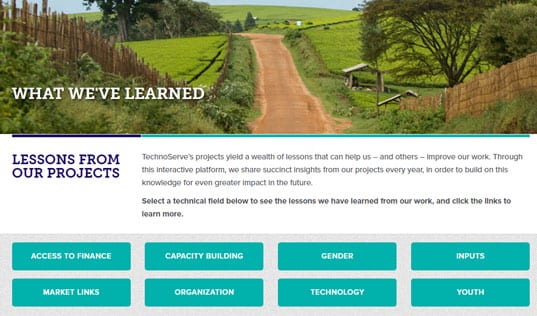 TechnoServe has developed a new interactive tool to share lessons from our work.