Photo of the Week: Emerging Opportunities in Africa
August 01, 2014
Together with public and private partners, TechnoServe is developing innovative mobile solutions for agribusinesses and smallholder farmers.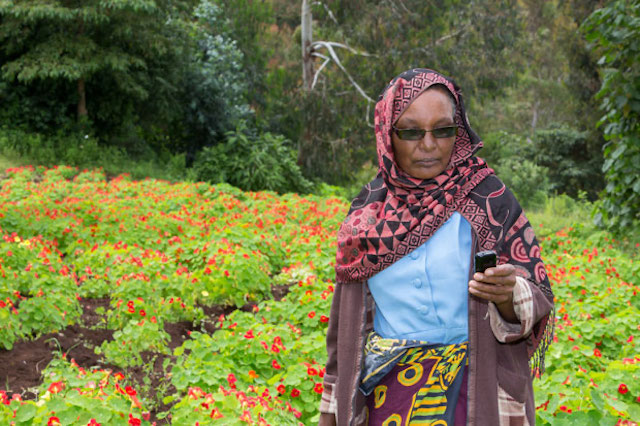 Grace Zakaria, a flower farmer in Mbulumbulu, Tanzania, uses her mobile phone to receive payment for her seeds. Thanks to an app developed through the Connected Farmer Alliance, Grace no longer needs to make the costly trip to Multiflower, a seed exporter located more than 80 miles away, to get her payments.
The Connected Farmer Alliance (CFA) is a partnership between the U.S. Agency for International Development, Vodafone and TechnoServe that seeks to leverage mobile technologies to increase the productivity and incomes of smallholder farmers. We are working with farming communities and business partners in Kenya, Mozambique and Tanzania to develop and scale mobile applications that will enable rural households to make and receive payments securely, access other financial services, and connect to local and multinational businesses. The program is currently facilitating communications and transactions for more than 8,000 smallholder farmers and four businesses, including Multiflower.
Learn more about CFA in our Annual Report – and see how TechnoServe's work benefited 2.2 million people in 2013.
Related Blog Posts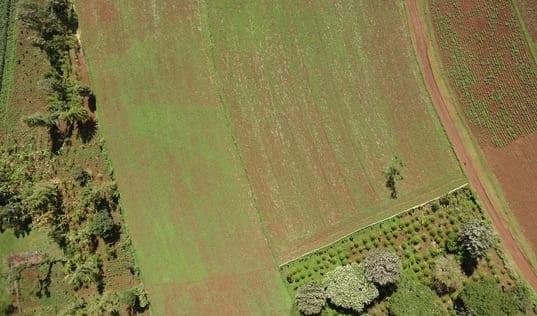 What if every farmer knew exactly what each of her plants needed—the amount of water, the quantity and formula of fertilizer, the type of pesticide—at any given moment? This is the promise of precision agriculture, in which micro-level data is gathered by drones or satellites and used to enhance decision-making on the farm.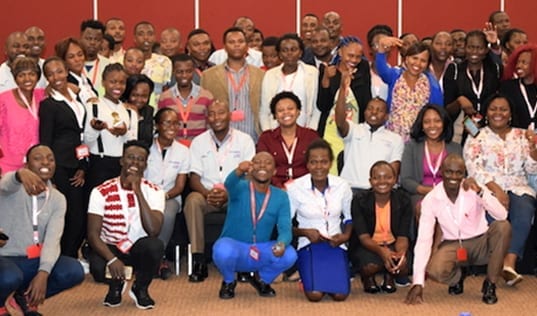 In Nairobi, volunteers from Citibank mentored young shopkeepers participating in the PAYED program, giving expert advice to help them build profitable enterprises for a better future.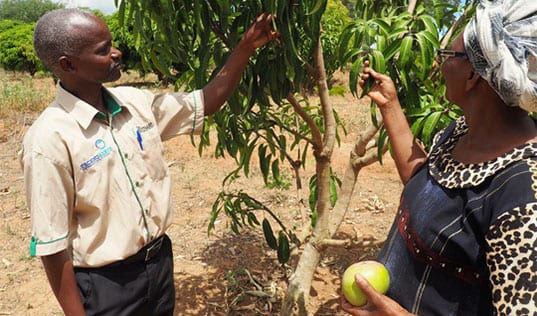 In East Africa, a "make-over" style reality television show is providing millions of farmers with top-notch agricultural information. In a recent episode, TechnoServe's own Charles Murage, a business advisor for the YieldWise program, made his TV debut, giving tips to reduce postharvest loss on mango farms.