TechnoServe's Coffee Initiative Featured in IFC Case Study
October 20, 2011
The International Finance Corporation examines an inclusive business model that is helping farmer cooperatives in Ethiopia access the financing they need for sustainable growth.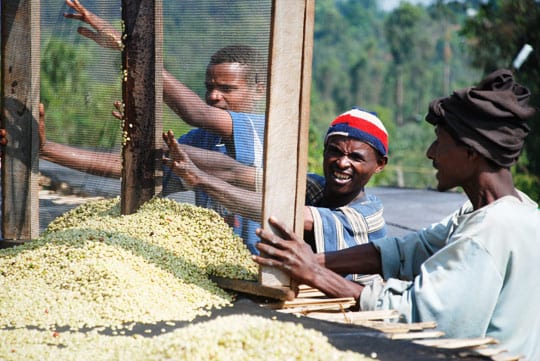 It's a well-established fact: the fight against poverty in the developing world begins with smallholder farmers. But how can impoverished men and women get the funds they need to invest in their farms to foster business growth and increase their incomes in a sustainable way? A new case study (PDF link) by the International Finance Corporation (IFC) examines an inclusive business model in Ethiopia that's helping to do just that, changing thousands of lives.
Nib International Bank (NIB), the most agriculturally-invested private bank in Ethiopia, is providing access to capital for eligible smallholder farmer cooperatives registered with the Coffee Initiative, a TechnoServe project funded by the Bill and Melinda Gates Foundation. The Coffee Initiative aims to double the incomes of 182,000 coffee farmers in East Africa by increasing the quality and quantity of coffee they produce, enabling impoverished men and women to gain access to high-return export markets and move their families out of poverty.
Through an agreement with the IFC, NIB established a three-year facility to provide up to $10 million in working capital loans to cooperatives working with TechnoServe, as stated in IFC's study. In order to qualify for the loans, cooperatives must have the capacity to produce high-quality washed coffee, a product that fetches a premium in lucrative foreign markets.
TechnoServe's Coffee Initiative facilities this by helping farmers establish and operate wet mills with best-in-class processing and quality control, the essential components of efficiently processing high-value, marketable coffee. The Coffee Initiative is also involved in the business development and governance of the cooperatives that operate these wet mills.
The results of the partnership have been strikingly impactful. In 2010:
62 cooperatives made up of 45,000 farmers received working capital loans from NIB,
cooperatives exported two million pounds of green coffee, receiving an average premium of 40% above the price of previously produced low-quality, unwashed coffee,
cooperative revenues increased a total of $1.5 million,
and NIB's agriculture lending portfolio grew 8%.
Beyond mitigating risk for NIB, this work has trailblazed a path for further growth in the country's coffee sector, with continued work between farmer cooperatives and investors. Not only has this level of supportive capacity building been key in creating opportunity for thousands of impoverished men and women, it has helped construct smallholder cooperatives that will continue to self-sustain well into the future, reverberating prosperity throughout families and communities in Ethiopia.
Read the Nib International Bank Case Study to learn more about this ongoing effort to support smallholder coffee farmers.
Related Blog Posts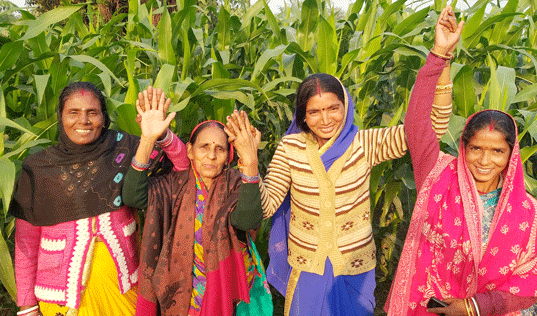 In Bihar, India, female maize farmers are forming collectives to ensure fair prices for their crops and to create gender-inclusive markets. Many of the farmers are becoming board members within the collectives to ensure continued success.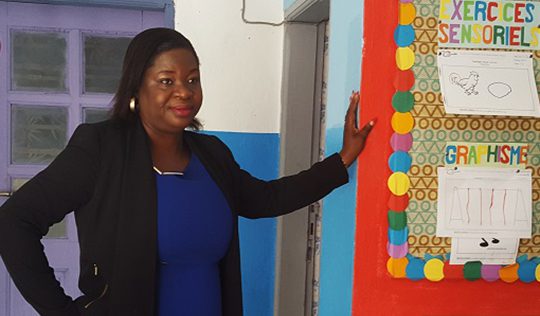 Sara Ollo Adico was determined to contribute to her community by opening an early childhood school and nursery. Learn how participating in TechnoServe's business plan competition helped her make the leap from concept to reality.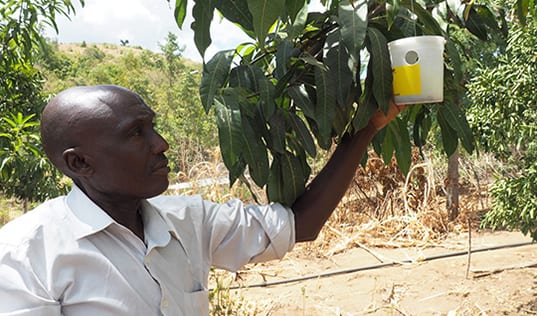 TechnoServe and the Rockefeller Foundation partnered to reduce post-harvest loss in Kenya's mango crop through the YieldWise initiative. Following a post-project evaluation, TechnoServe's YieldWise Program Manager and Rockefeller Foundation's Associate Director for Africa discussed the project's most significant findings.