A Look Back at 2015
December 30, 2015
We revisit 10 of TechnoServe's biggest stories from an impactful year of business solutions to poverty.
As 2015 comes to a close, we look back at some of TechnoServe's highlights in a year that saw the end of the Millennium Development Goals, a landmark climate change agreement and a growing role for the private sector in global development. Working together with smallholder farmers, entrepreneurs, governments, corporate partners and donors, we've helped to unlock opportunity and prosperity for thousands of families.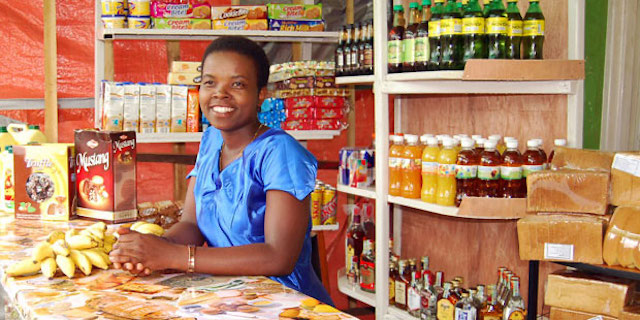 Building on the success of the first STRYDE program, an initiative supporting young women and men in East Africa, TechnoServe and The MasterCard Foundation launched STRYDE 2.0. This five-year initiative will reach more than 48,000 rural youth, expanding into Tanzania and other new geographies.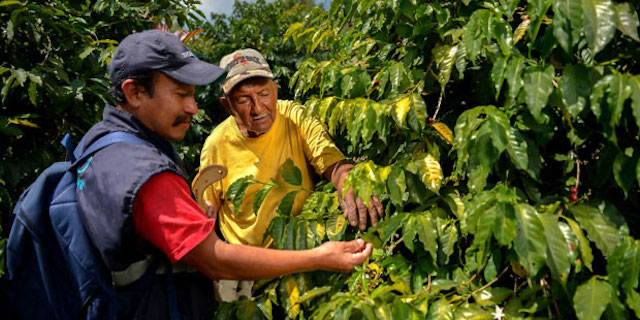 Farmers in Central America looked to climate-smart agriculture to build resilience against the shocks and stresses of climate change. Agronomy training from TechnoServe has helped thousands of coffee farmers to recover from a devastating epidemic of coffee leaf rust sweeping the region.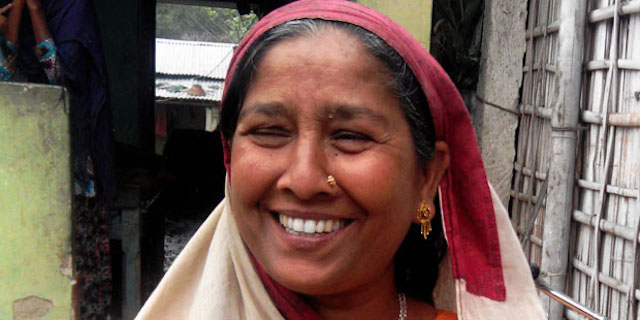 In India, TechnoServe launched a pilot project to help female maize farmers in Bihar form and strengthen producer groups. By leveraging an electronic platform, women like Shakila Khatun were able to sell their maize directly to national buyers for the first time, bringing in additional income for their families.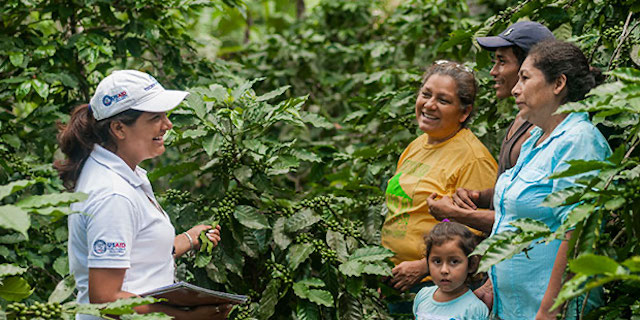 TechnoServe adopted a gender policy underlining our commitment to advancing gender equality through our work in the field and our corporate practices. Recognizing that the full inclusion of women and girls is essential to maximizing economic growth and impact, we are ensuring that our work engages, empowers and benefits both women and men. We are also promoting a gender-sensitive and equitable organization by integrating gender balance in our teams.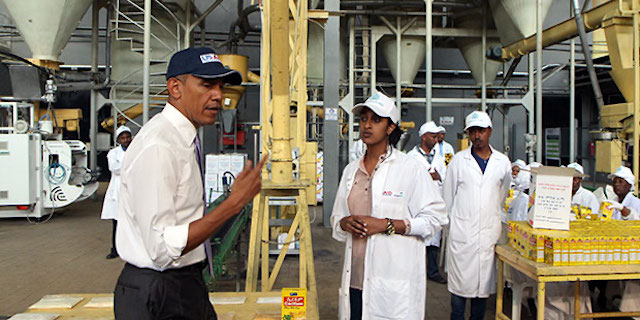 President Obama had a firsthand look at TechnoServe's work to improve food security and increase the income of smallholder farmers during a historic visit to Ethiopia in July. Obama toured the Faffa Food Share Company plant – a leading producer of baby food and fortified flour in the country – and learned about TechnoServe's innovative partnership with Partners in Food Solutions.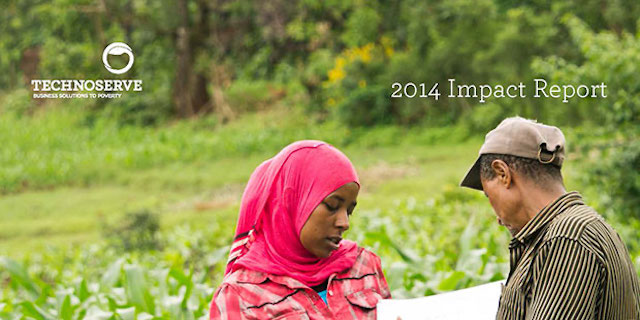 TechnoServe published its first-ever Impact Report presenting data about who has benefited from our work, how much they have benefited, and how sustainable those benefits are expected to be. The annual publication seeks to showcase our commitment to transparency and lasting, measurable impact.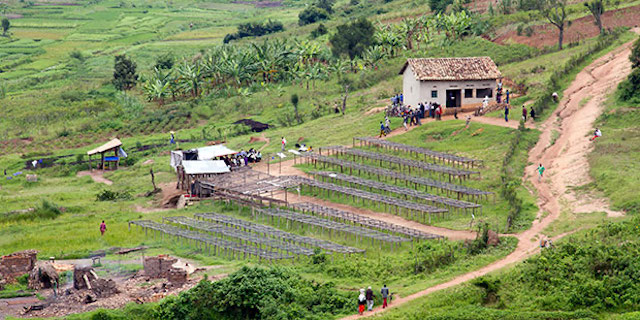 The Economist recognized TechnoServe's work supporting smallholder farmers in Africa and the significant promise agriculture hold for uplifting the continent's economy. According to the article, "the success of projects such as those run by TechnoServe … suggest that there may well be $700 billion on the pavement – or rather, in Africa's fields."
In September, the United Nations adopted the Sustainable Development Goals (SDGs) to improve human welfare over the next fifteen years. Achieving these ambitious goals will require the strong participation of the private sector in addition to efforts by governments and civil society. See how TechnoServe is working with companies around the world to advance the SDGs.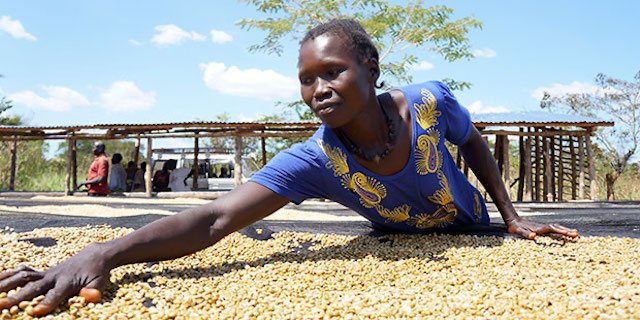 Nespresso launched the first coffee to be exported from South Sudan – the result of years of work by TechnoServe, Nespresso and hundreds of smallholder farmers. News outlets from CNN to the Guardian reported on this important milestone for the country's fledgling coffee industry.
2015 marked the completion of several key TechnoServe projects including: the Haiti Hope Project, a public-private partnership supporting mango farmers in Haiti; Project Nurture, a five-year initiative boosting incomes for fruit farmers in East Africa; and the second phase of the Coffee Initiative, a four-year project working with East African coffee farmers to increase yields and improve quality. We will be sharing results and lessons learned from these projects in the coming weeks, stay tuned!