TechnoServe's work with people fighting poverty around the world is full of striking stories and images. Each month, we share a few of our favorite photos from the everyday beauty of our clients' journeys towards better incomes and better futures. This month, as the United States has celebrated Thanksgiving, we celebrate the men and women who bring our food to our tables every year.
Vote for your favorite below.
Photo 1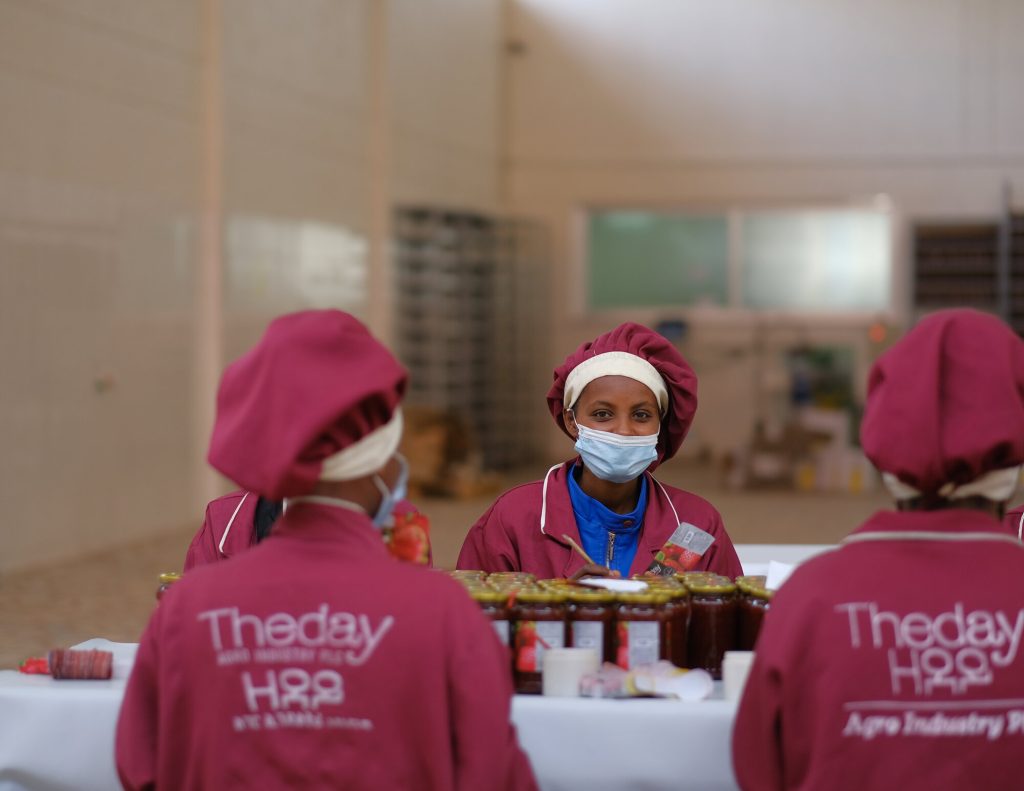 An employee of Theday Agro Industry smiles beneath her mask as she works. Over a decade of hard work, Theday Agro Industry grew from a home operation into one of leading jam manufacturers in Ethiopia. But soaring supply costs, limited cash flow, and other challenges from the COVID-19 pandemic threatened that growth trajectory. TechnoServe and Partners in Food Solutions provided technical assistance to these firms through the Alliance for Inclusive and Nutritious Food Processing program.
Photo 2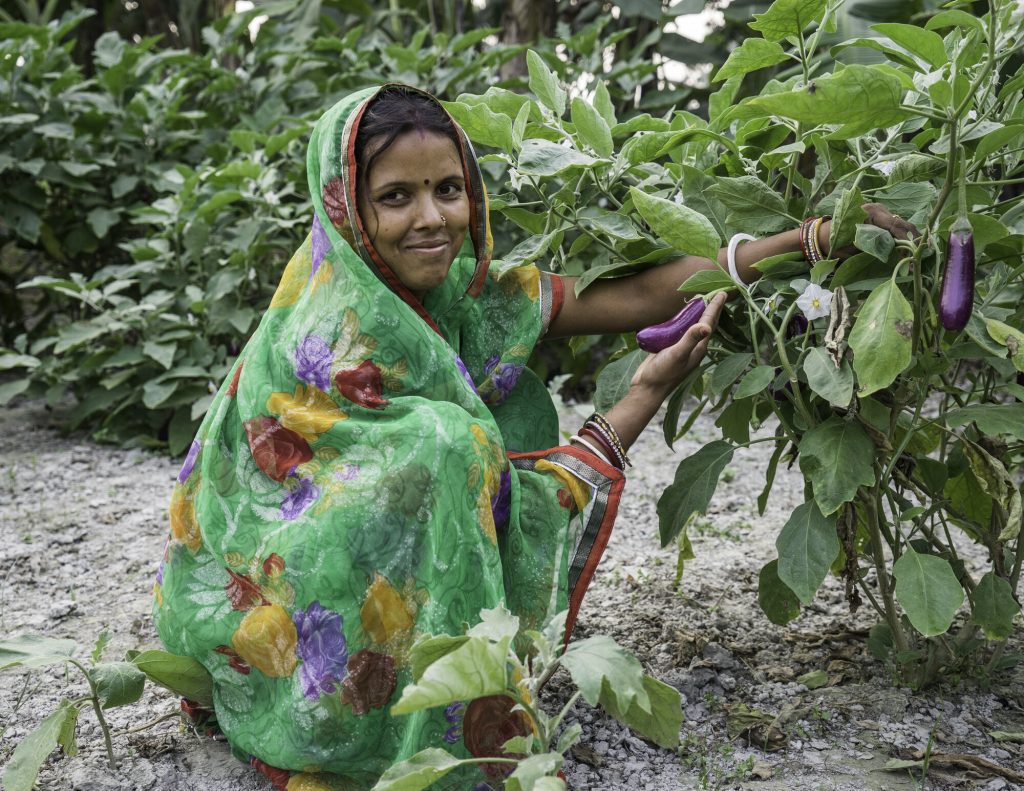 Vegetable farmer Sawan Kumari tends to her brinjal (eggplant) plants on her farm in the Machahi village of India. TechnoServe works with smallholder farmers across rural India to enable them to grow high-value products, sell in profitable markets, and achieve lasting income improvements.
Photo 3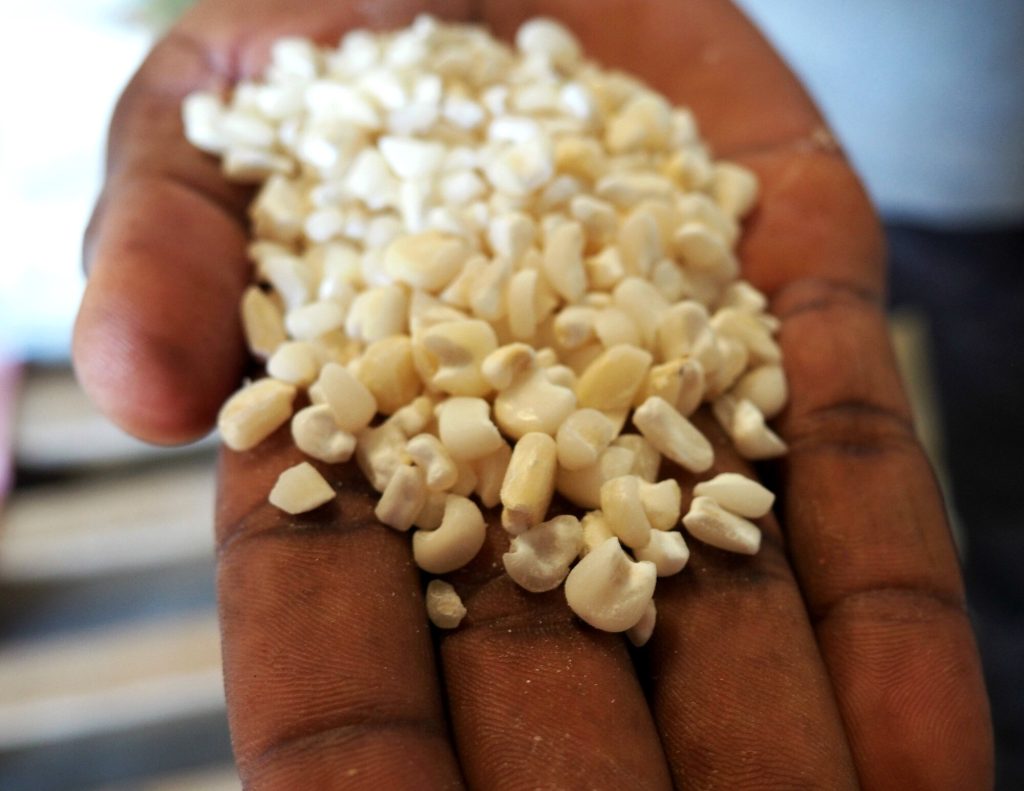 Magugu is a growing maize processor in Tanzania and one of the beneficiaries of Solutions for African Food Enterprises, a TechnoServe program in partnership with USAID and Partners in Food Solutions, with the aims of increasing the competitiveness of the African food processing sector and expanding the availability of affordable and nutritious foods.
Make a difference in the lives of those we support today.