How Coffee is Creating a Brighter Future for Farmers and Entrepreneurs in Peru
When Juliana Solís Barón first opened her coffee shop in Peru's San Martín region, she had no idea what to expect. Even before the coronavirus pandemic, running a coffee shop for the first time presented many challenges. But building a stable, prosperous coffee sector in this once-dangerous area is helping farmers and entrepreneurs like Juliana to improve their incomes and lives.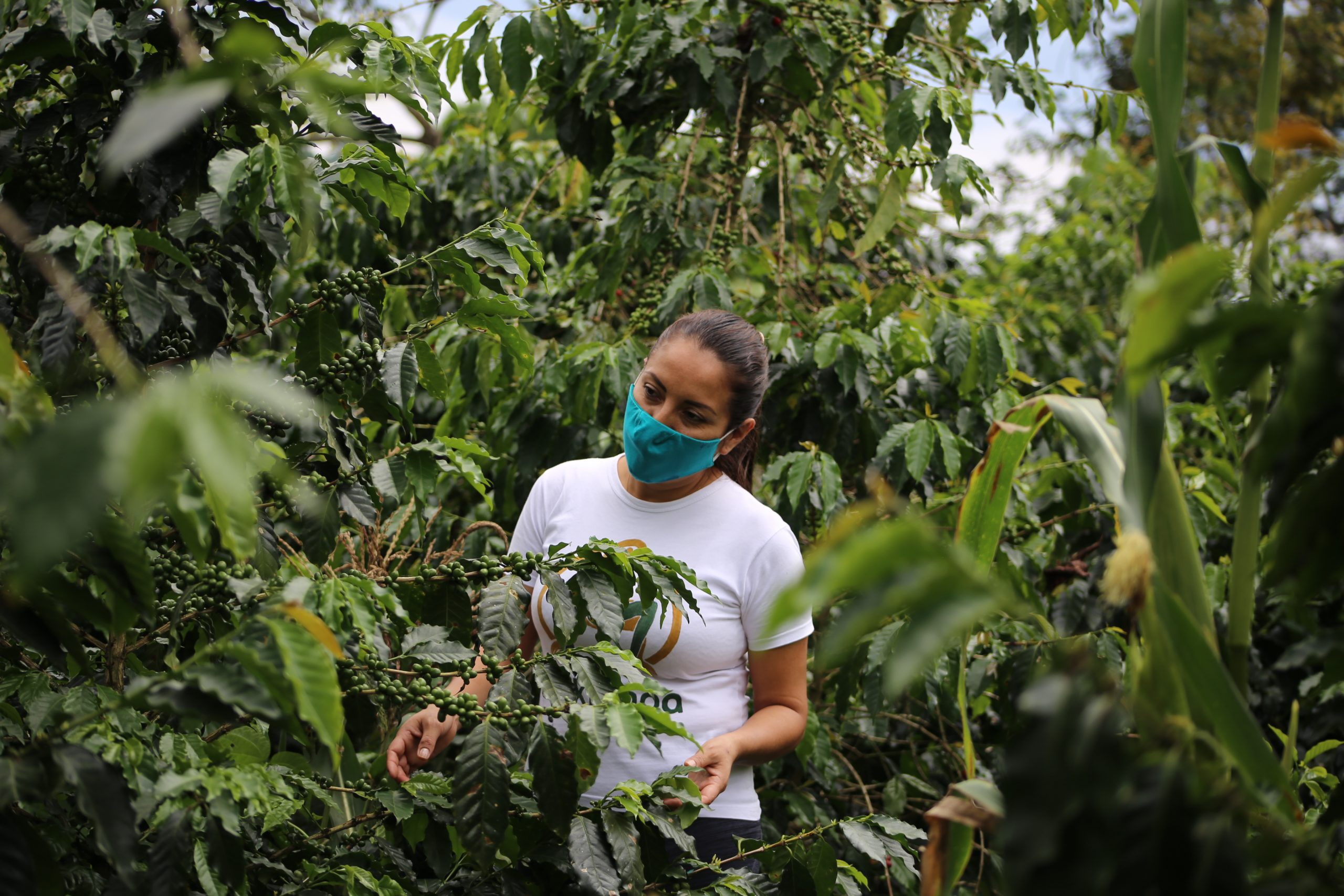 Juliana Solís Barón grew up on a farm nestled high in the lush mountains of northern Peru's San Martín region. Her grandparents were both coffee farmers, and Juliana has many fond memories of playing amid the bright berries of the coffee trees. Most of Peru's coffee is grown by smallholder farmers like Juliana's grandparents, who own less than three hectares of land, and they often struggle to earn a good income from the land. Watching her family's struggles, Juliana dreamed of one day starting her own company and giving back to her community. 
A Fresh Start in the City
Faced with limited opportunity in the rural area where she grew up, Juliana decided to move to Lima, Peru's capital city, to pursue her dream. Eventually, she saved up enough money to start her own business selling clothes. 
But one day when she went to open her store in the morning, she was horrified to find bloodstains smeared all over the door. Her business competition felt threatened by her success and wanted to send her a message. "At that time, I thought maybe I didn't start [my business] in the best location," she explains. "So, I decided I would start something new in Moyobamba [the capital of the San Martín region]." 
A Leap of Faith
Initially, when Juliana moved back to San Martín, she struggled with the transition. She had grown accustomed to Lima's fast-paced lifestyle and was unsure what kind of business would thrive in a more rural setting. 
But ultimately, she decided to join with two partners and open a coffee shop. She had noticed that the coffee industry was just beginning to take off in the region, and many farmers were starting to replace their coca crops with coffee. 
Once, many farming families in San Martín saw coca cultivation as the only way to survive. A key ingredient in cocaine, coca is a hardy plant that is drought-tolerant and can thrive even in areas with poor soil quality, providing a reliable source of income for farmers. However, involvement in the drug trade sparked years of violence and instability in San Martín, and families despaired of a safer future for their children. 
In recent years, a shift towards legal crops like cocoa and coffee have helped restore stability to the region. TechnoServe is supporting coffee farmers in former coca-growing regions to transform the prospects of their community, by providing them with agronomic and post-harvest training that helps them produce better coffee and earn steady incomes without having to turn to coca production. The Coffee Alliance for Excellence (CAFE) program is a public-private partnership with TechnoServe, the U.S. Agency for International Development, global coffee roaster JDE, and coffee exporter Perhusa. The program helps create a self-sustaining cycle of progress by strengthening the larger market system, from farmer business groups to coffee shops like Juliana's. 
A Dream Realized
Juliana and her partners opened their coffee shop in 2017, naming it Makisapa, after a type of monkey that thrives in nearby forests. "At the beginning, I had to learn about everything from coffee roasting, to preparing an espresso, to how to participate in the fairs and sell the coffee," Juliana recalls. "I also had to learn about coffee quality." 
My vision is that [coffee] producers and entrepreneurs work together hand-in-hand for the development of our region."
— Juliana Solís Barón
Buying coffee from local, organic farms, Juliana set about promoting the shop on social media and testing which packaging would be most successful. But she struggled to pull together the capital to get the business off the ground. "When starting the business, the biggest challenge was the investment," Juliana explains. "We had very low capital — almost zero." 
In February 2020, Juliana joined the CAFE program, hoping to learn the business skills to attract investment and take her enterprise to the next level — ultimately helping her support the coffee industry around her, including farmers like her grandparents. 
But the next few months would present some of her biggest challenges yet.
COVID-19 and Reinventing a Business
As the COVID-19 pandemic grew more serious in March 2020, the Peruvian government implemented one of the world's most stringent and longest-lasting lockdowns. 
Along with entrepreneurs throughout the country, Juliana had to re-think her entire business. With continuous support from TechnoServe trainers, Juliana and her team learned how to incorporate essential health protocols into their daily operations. They started making coffee deliveries by bicycle to promote home consumption and transformed the coffee shop into a market, with a wide variety of local products for purchase. 
"We had to react quickly and make changes," Juliana recalls. "CAFE helped us promote ourselves with the catalog La Travesía del Café, with photographs of the market and with our participation in a webinar with specialists. We had customers who called us from other places in Peru because they heard about us. Now we are also exporting to Germany, and we are creating our website. It is a dream come true." Thanks to these innovations, Juliana's sales have increased by 70% since the beginning of the pandemic.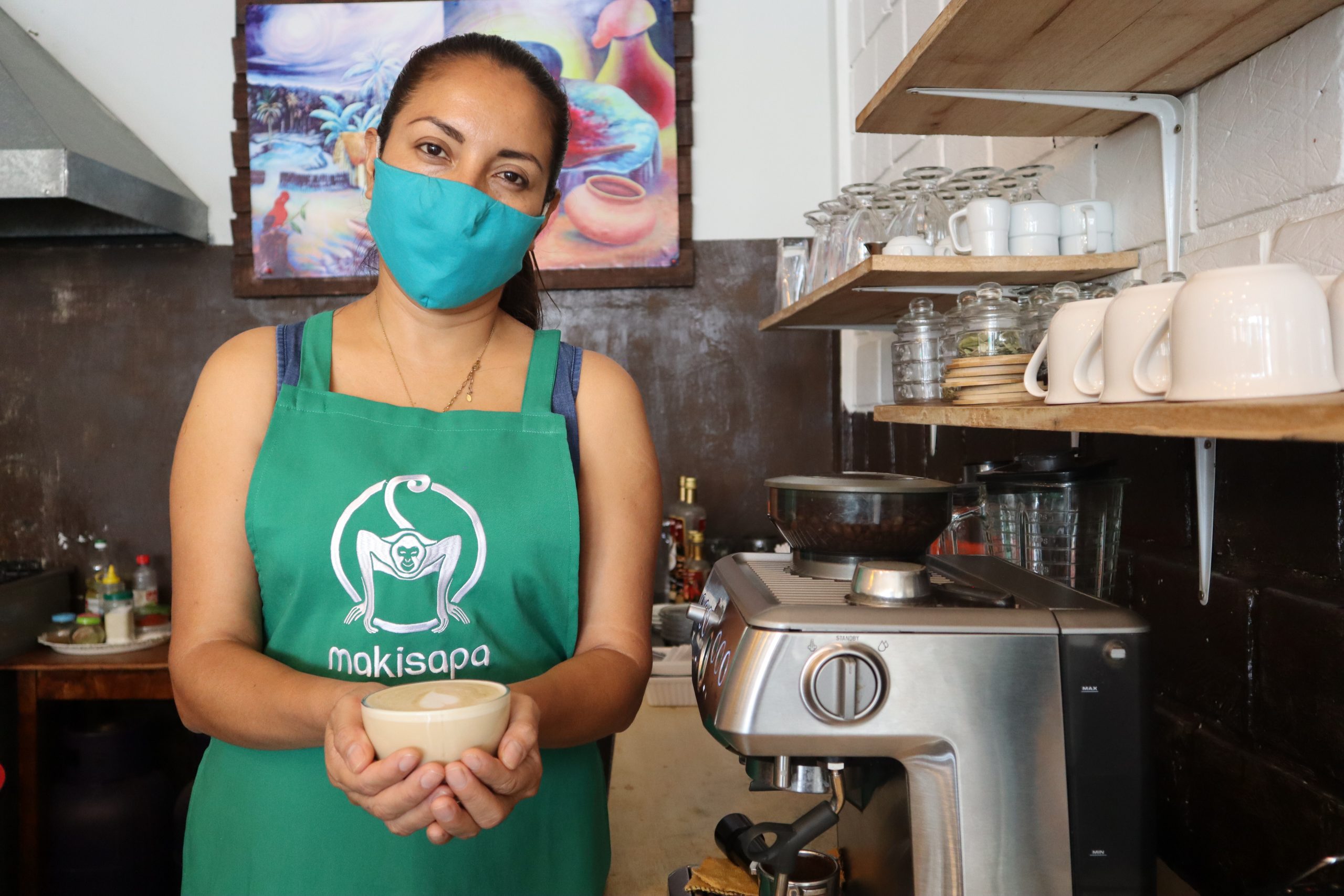 The Future Has The Aroma of Coffee
Despite the unexpected challenge of running a small business during a pandemic, Juliana feels confident about her shop's future. "With what I have learned thanks to TechnoServe, I feel more confident about being able to convey to my customers my knowledge and to transmit the value of my product." 
After strategically identifying the strengths and weaknesses of her business, Juliana is now committed to improving her products and services. She continues to reinvent the coffee brand and recently launched new packaging that features San Martin's tourist destinations, helping contribute to the region's economic reactivation. 
With what I have learned thanks to TechnoServe, I feel more confident about being able to convey to my customers my knowledge and to transmit the value of my product."
— Juliana Solís Barón
And she is also an active leader in her community. In September 2020, she became the spokesperson for the Moyobamba Chamber of Commerce, with the objective of working on issues such as coffee, tourism, and gender from a participatory platform that brings together local businesses. 
"My dream is to bring together all the coffee businesses of the Alto Mayo region — especially those of women," Juliana shares. "We can work together so that our countrymen and women consume the coffee produced here, and this is reflected in a better price for coffee-growing families. My vision is that [coffee] producers and entrepreneurs work together hand-in-hand for the development of our region." 
After a difficult history, there is an air of change today in Moyobamba, brought about by Juliana and other hardworking farmers and entrepreneurs working to build a safer, more reliable future for their community. "It hasn't been easy, but it has been exciting," says Juliana.