How One Entrepreneur is Taking the Path from Coca to Coffee
For farming families in central Peru, coca production brought income but also a constant threat of violence. Back then, these regions were dominated by the drug trade. Today, families in former coca-growing areas are learning how to improve their livelihoods through an alternative crop: coffee.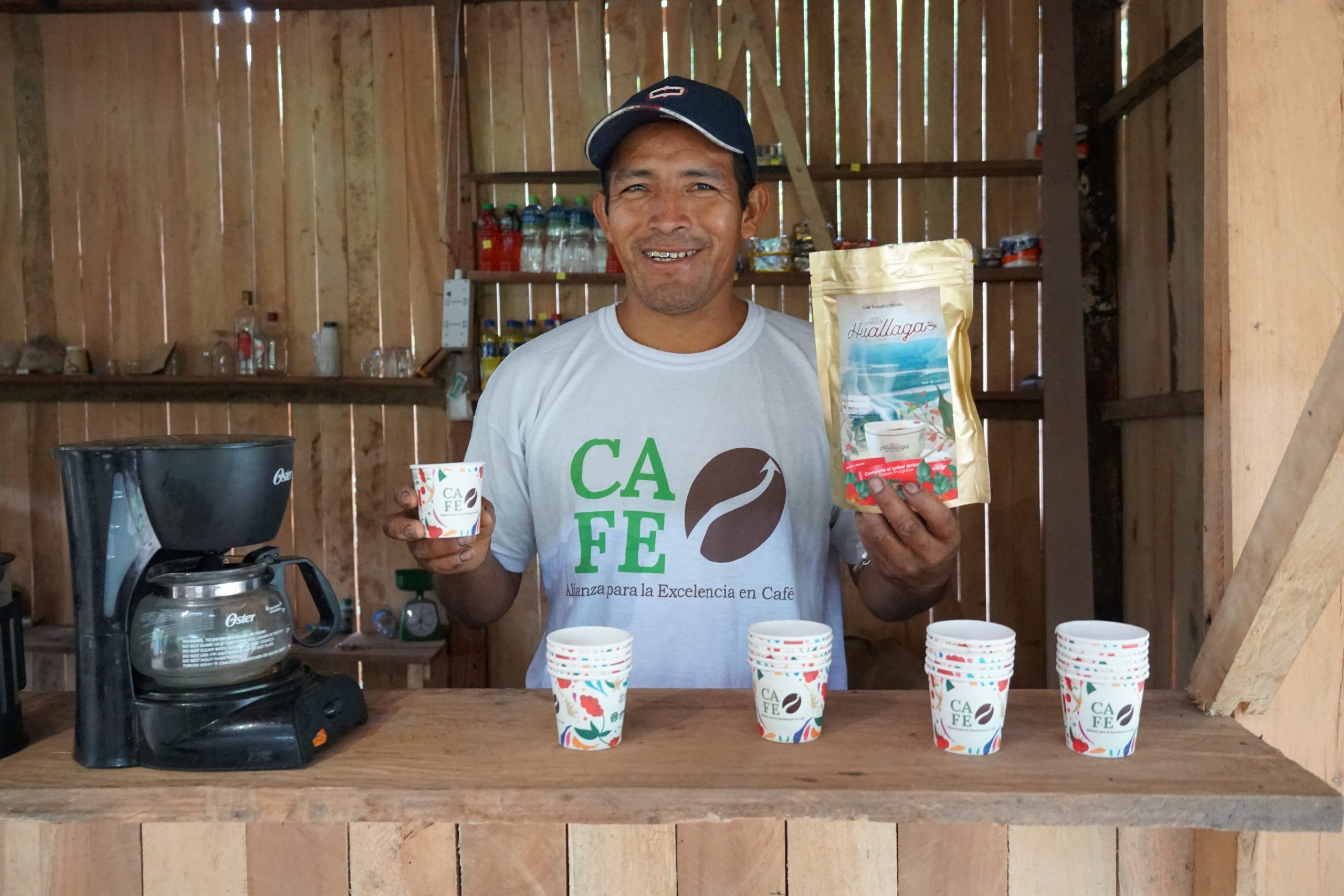 Cruz Juanan bustles around the coffee shop as a group of tourists gathers around a small wooden table. They place their orders, and soon, cups of steaming hot coffee and pastries appear in front of them. 
The coffee shop is perched on the top of a hill overlooking Peru's Huallaga River, which snakes from the Andes Mountains through central Peru before ultimately emptying into the Amazon Basin. Cruz, the owner of Café Alto Huallaga, leads a quiet life — running his coffee shop and growing coffee on his small farm near Tocache in central Peru. However, his life was not always this serene. 
A Challenging Life
As a child, Cruz's family made a living growing coca, the primary ingredient in cocaine. For many farming families in this area, coca cultivation was seen as the only option. Coca is a hardy plant that is drought-tolerant and can thrive even in areas with poor soil quality. To reduce risk, farmers with limited technical knowledge often opt for crops that are relatively easy to grow. 
For Cruz and his family, growing coca meant they didn't have to go hungry. However, getting caught in the drug trade came with its risks. When his 18-year-old brother was killed, Cruz was devastated. From that moment on, he decided that he wanted to live a quiet life away from the violence and uncertainty surrounding him as a child.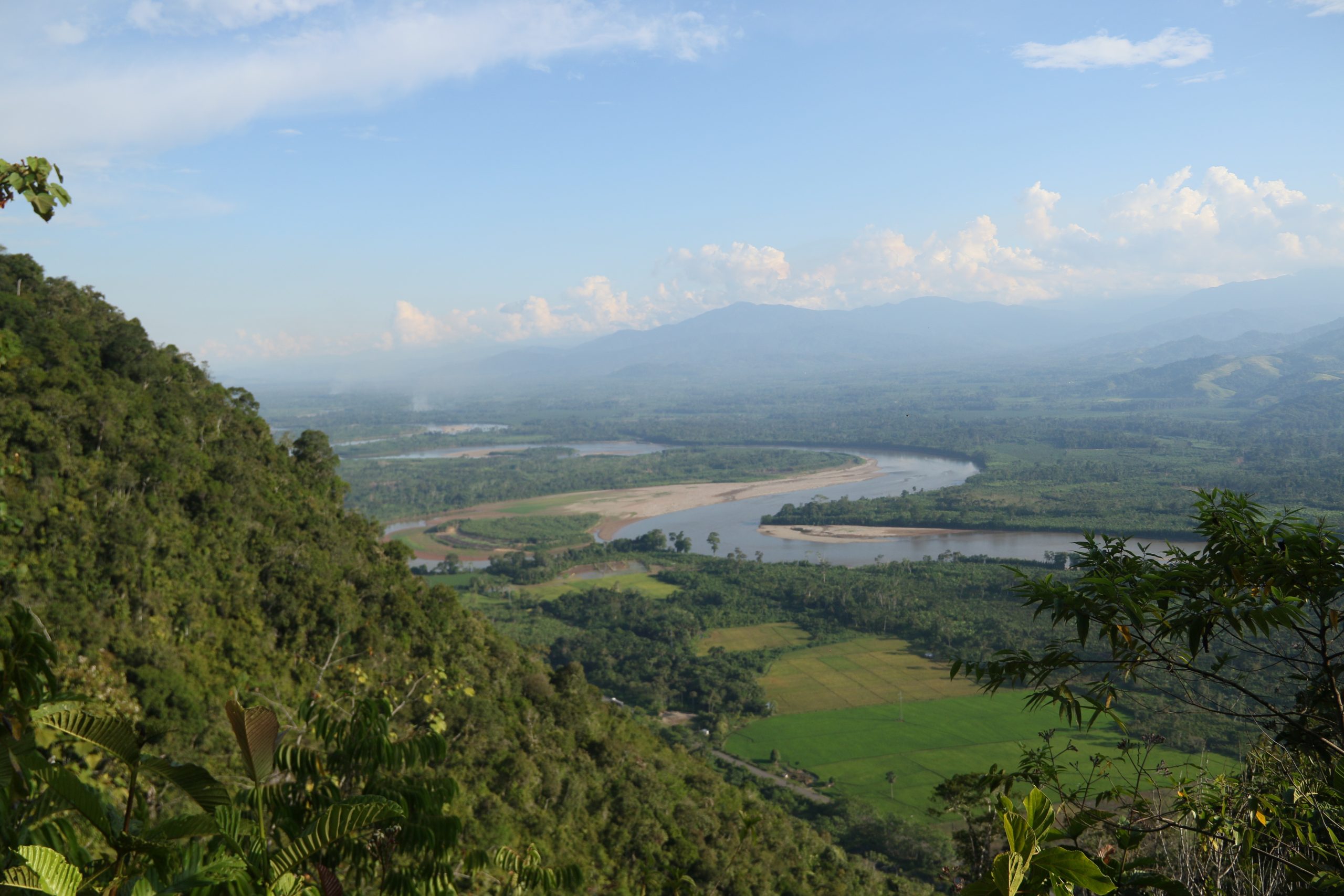 Over the years, other farmers in his community began to replace their coca with other crops, including coffee. Although this region is well-suited for coffee production, many farmers struggled to make a living because of poor agricultural practices, lack of technology, and an inability to access markets. 
A Determined Entrepreneur and Coffee Producer
In 2019, Cruz heard about the Coffee Alliance for Excellence (CAFE) program and decided to join. CAFE is a public-private partnership with TechnoServe, the U.S. Agency for International Development, global coffee roaster JDE, and coffee exporter Perhusa.
Through the program, Cruz has learned innovative ways to improve his coffee production, both on and off the farm. He started using coffee pulp as compost; acquired a pulping machine to help extract the coffee beans from the coffee cherries; and even created a coffee roasting machine by watching hours of YouTube tutorials.  The program also helped him reduce his costs and increase his profits.
My vision is to offer visitors the perfect combination of a good coffee and an exotic landscape."
— Cruz Juanan, coffee farmer and entrepreneur, Peru
As a result of the improved coffee yields and quality, Cruz has been able to market and sell his coffee throughout Peru. According to the Specialty Coffee Association, Alto Huallaga has scored between 80 and 82 on a quality scale up to 100, with caramel and chocolate fragrance and medium citric acidity. "We offer a coffee with a good aroma and acidity," Cruz says proudly. "It is a product of a select harvest, and we take care of the fermentation to ensure a good cup of coffee."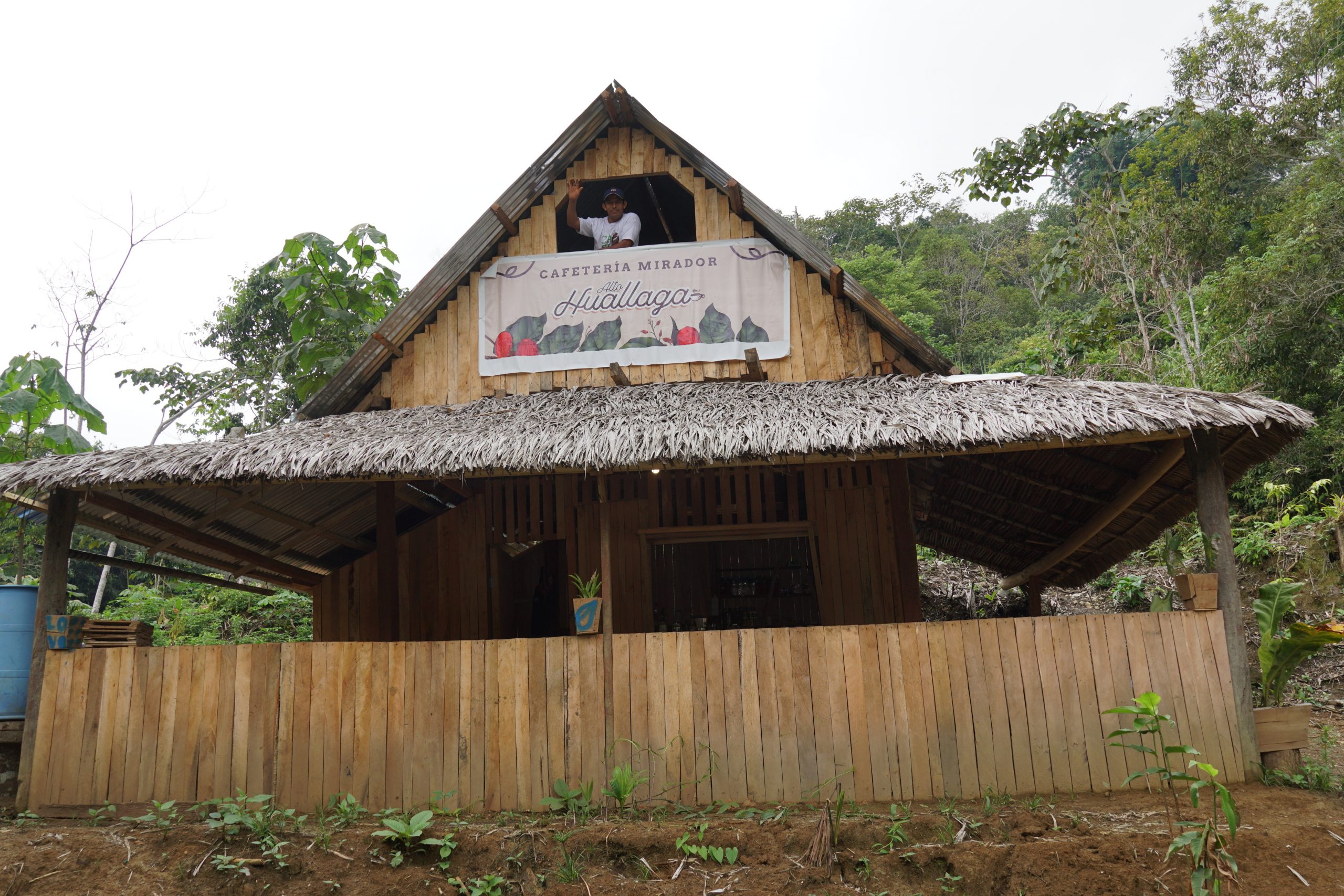 Cruz has not only learned how to improve the quality of his coffee, but has discovered a passion for entrepreneurship. He is one of the coffee farmers who actively participates in the program's entrepreneurship training, which has been essential since he started his new coffee shop last December. "My vision is to offer visitors the perfect combination of a good coffee and an exotic landscape," he says.  
One of the first things Cruz bought with the income from his coffee shop was a cell phone. Since the COVID-19 pandemic restricted in-person gatherings, he now uses it to participate in virtual TechnoServe training sessions. Despite the many connection problems that occur in Tocache, Cruz still eagerly attends the trainings. Every Friday, he pulls out his phone, activates his camera, and starts taking diligent notes.