Peru
Peru has been one of the fastest growing economies in the world over the past decade, with poverty levels dropping from 55 to 26 percent and an expanding urban middle class. However, over half of the rural population still lives below the poverty line and lacks basic services.
Since 1982, TechnoServe has supported businesses in a range of industries with the potential to grow, and to create jobs and opportunity for thousands of people. Working in coffee- and cocoa-growing regions and communities near mining projects, we foster close relationships between the private sector, the government, local organizations, and the greater community — creating a replicable model of inclusive local economic development.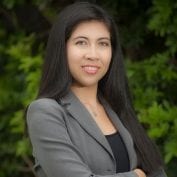 Pamela Girano
Country Director, Peru
Calle Bolognesi No. 191, Urbanización Country Club
San Isidro
Lima, Peru
Resources
Read the 2021 TechnoServe Annual Report in English, French, or Spanish in the PDFs on this page. You can find Portuguese here.
Case Study: Building a Sustainable and Competitive Cocoa Value Chain in Peru
How a five-year program helped to transform Peru's cocoa sector and improved smallholders' livelihoods in the regions of San Martín, Huánuco and Ucayali.
This report shares insights from TechnoServe's experience working with leading food companies to support regenerative transformation.
RFP – Audit Services of Peru Social Benefits Rate
RFP: Seeking Research Partner for Coffee Program in Peru
TechnoServe seeks to identify a research partner that can help TechnoServe successfully apply for a research grant funded by the Packard Foundation to gain a deeper understanding of the coffee program, CAFE's, impact on the livelihoods of women and young people.