Celebrating Mothers Around the World
Being a mother is hard work no matter where you live. From raising a family to running a business or managing a farm, mothers around the world juggle many responsibilities. This Mother's Day, TechnoServe celebrates the hardworking women who overcome a range of challenges as they try to provide a better future for themselves, their families, and their communities.
Poverty is not gender-neutral. Women and girls are among the first to feel its effects, and poverty gaps between women and men are particularly evident between the ages of 25 and 34 — a time when many women try to balance paid work with the unequal burden of childcare. Around the world, for every 100 men in this age group who experience poverty, there are 122 women.
TechnoServe works to help women in emerging economies gain the knowledge, skills, and connections to build a path out of poverty. In doing so, these women create better opportunities not just for themselves but for those around them — especially their children, who often benefit from greater health, education, and security.
Mothers around the world share this dedication to building a better life for their families, no matter who they are or where they're from. How have the mothers in your life supported you and helped you reach your goals? 
Take our poll, then read stories of just a few of the many inspiring mothers TechnoServe has worked with around the globe who have supported their families in similar ways.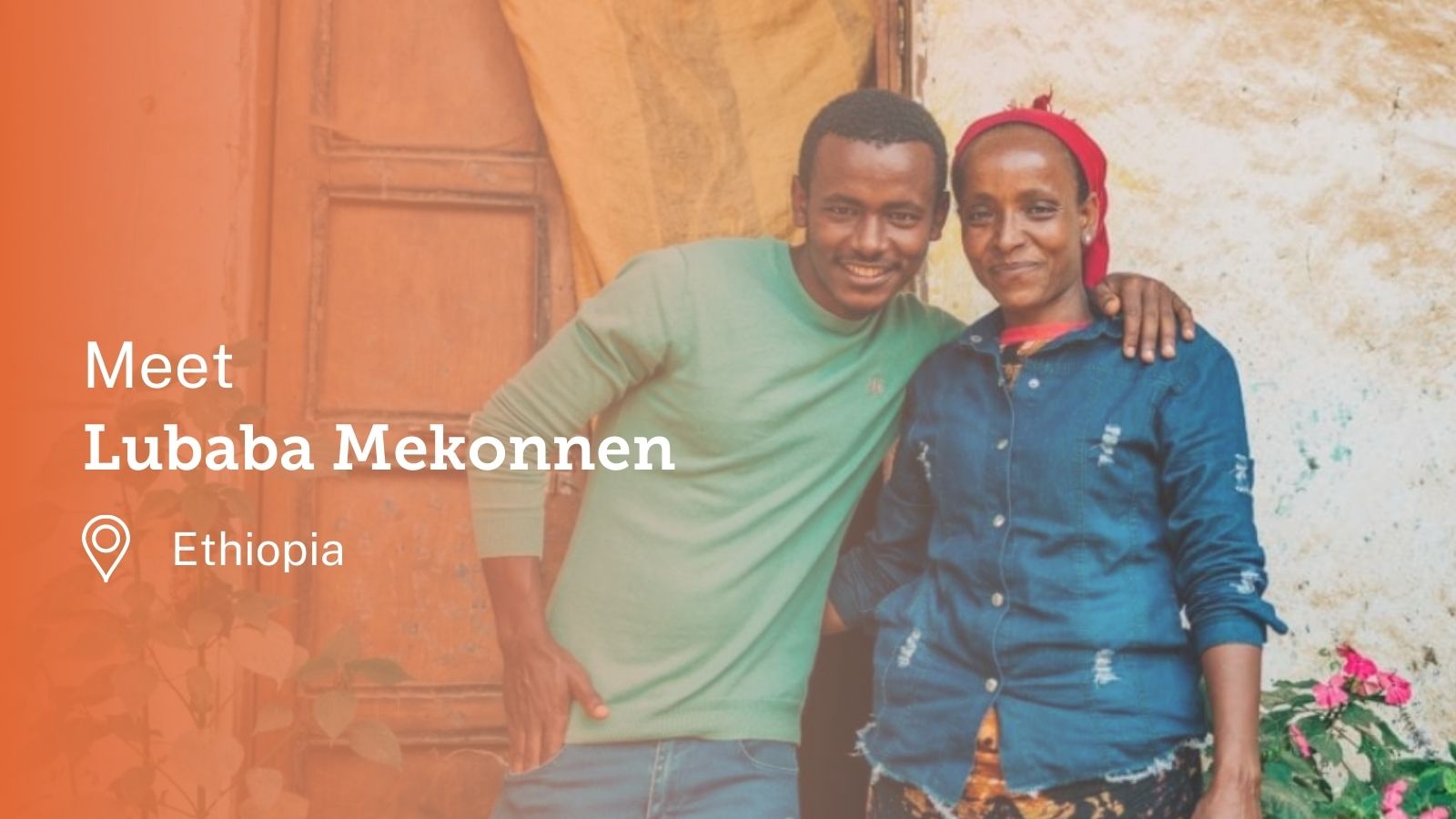 Meet: Lubaba Mekonnen
Lubaba Mekonnen is a coffee farmer from the highlands of western Ethiopia. She had her first child when she was just 15 years old, and her second a few years later. She married young and soon learned that her new husband was not supportive of the family. In 2010, Lubaba left the relationship even though she knew it would be difficult to be a single parent of two young children.
Recognizing that she needed a way to provide for her family, Lubaba turned to coffee farming. After participating in a TechnoServe coffee program, she learned skills that helped her improve her income by 200%. Today, her coffee farm is flourishing, and she has been able to use the extra income from the farm to invest in her son's education. 
"She never made me work in the field," says her 17-year-old son Mohammed Jamal, who plans to attend university to study medicine. "I have been able to learn and go to school, which helps me a lot…In the future, I will take over all of her roles and responsibilities. I want to make her take a break and relax to live a good and better life."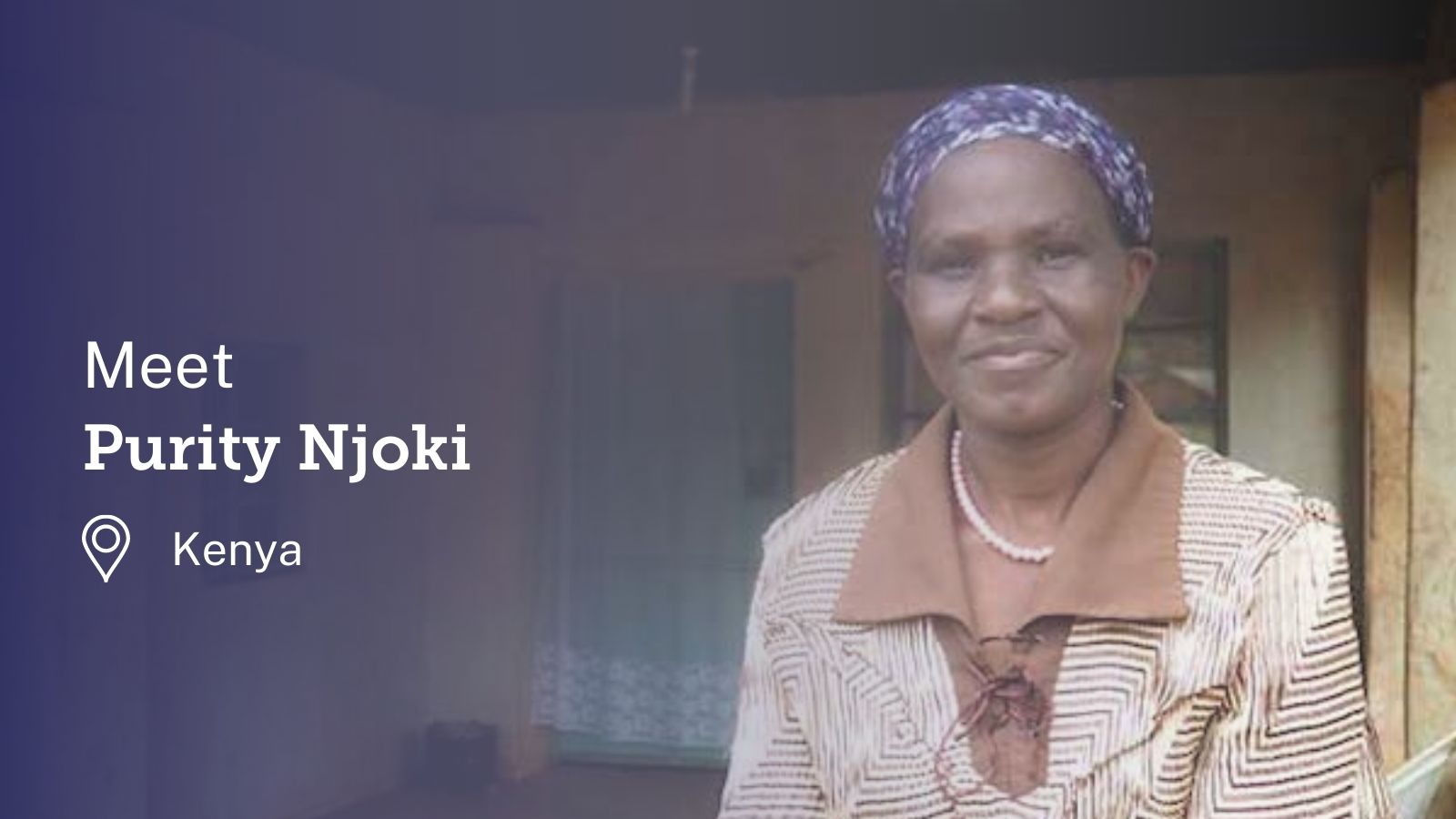 Meet: Purity Njoki
For Purity Njoki, growing passion fruit means her children don't have to walk several miles to school like she did when she was young. After receiving agronomy training from TechnoServe, Purity increased her yields and learned how to grow several new crops, increasing her income in the process. 
"When I sold the fruit, I took the money and went and cleared the school fees for that term, which made me very happy," she says. 
With the increased income she is earning, Purity has extended the kitchen in her home and has even connected her house to electricity. Her children do not have to walk the three kilometers to school that she did as a child and are now attending boarding school instead. 
"The one thing that [the program] has really helped me with has been enabling me to provide an education for my children so they will become upstanding people in the community and in the country," Purity says. "I know they will change their lives and not remain poor."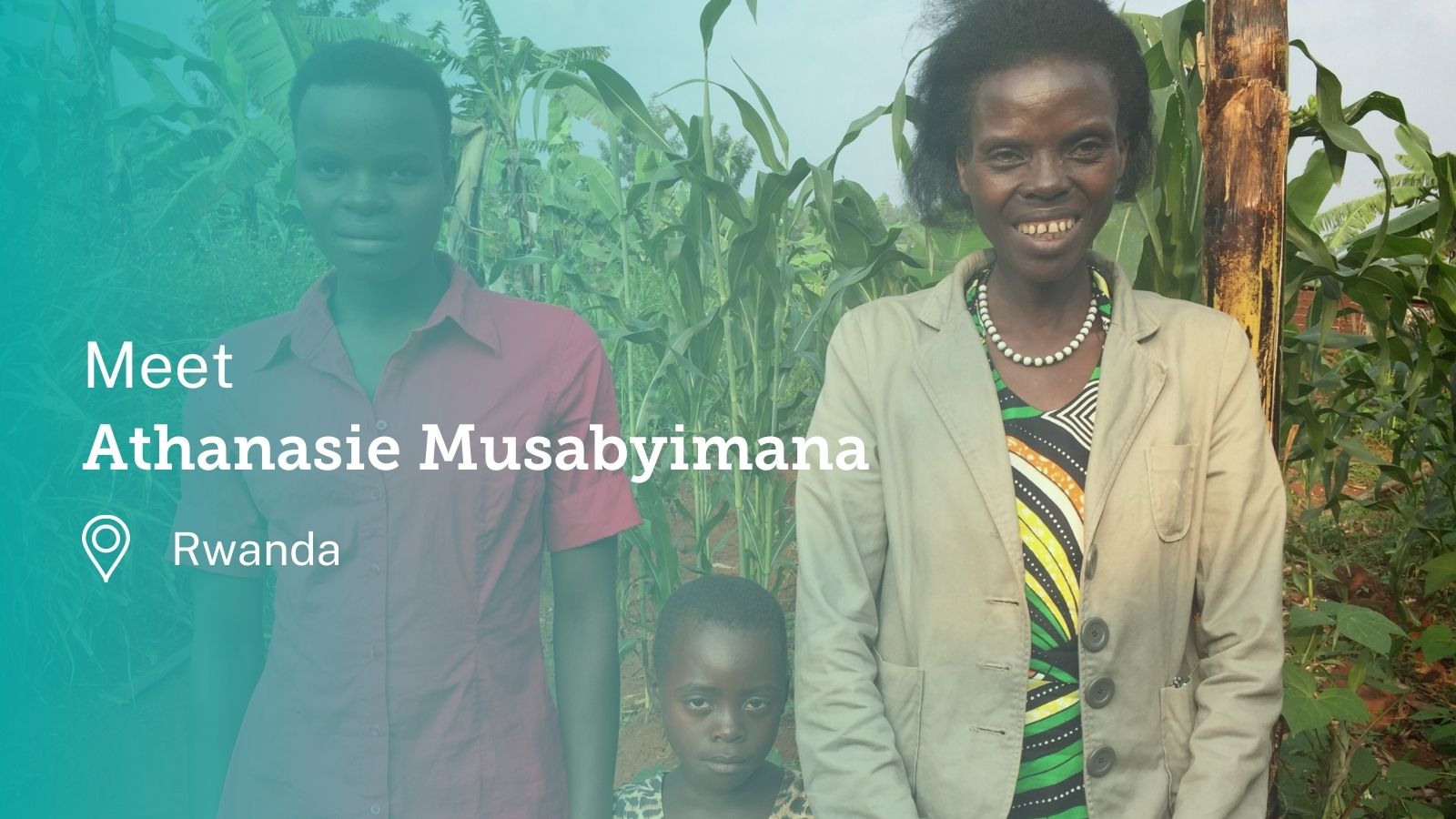 Meet: Athanasie Musabyimana
Athanasie Musabyimana barely escaped the 1994 genocide in Rwanda, and she gave birth to her daughter in a refugee camp. Later, she worked with TechnoServe to rebuild her life and care for her parents and children after her husband died. She tripled her income and can now provide her family with a safe and comfortable life.
Athanasie now runs a successful coffee farm and has expanded into growing maize. The boost in income has enabled her to support her household of six, affording medical insurance for her extended family and school fees for her children. Athanasie's son, Ndimubanzi Jean Bosco, farms with his mother, and her younger daughter, Uwineza Denise, attends school.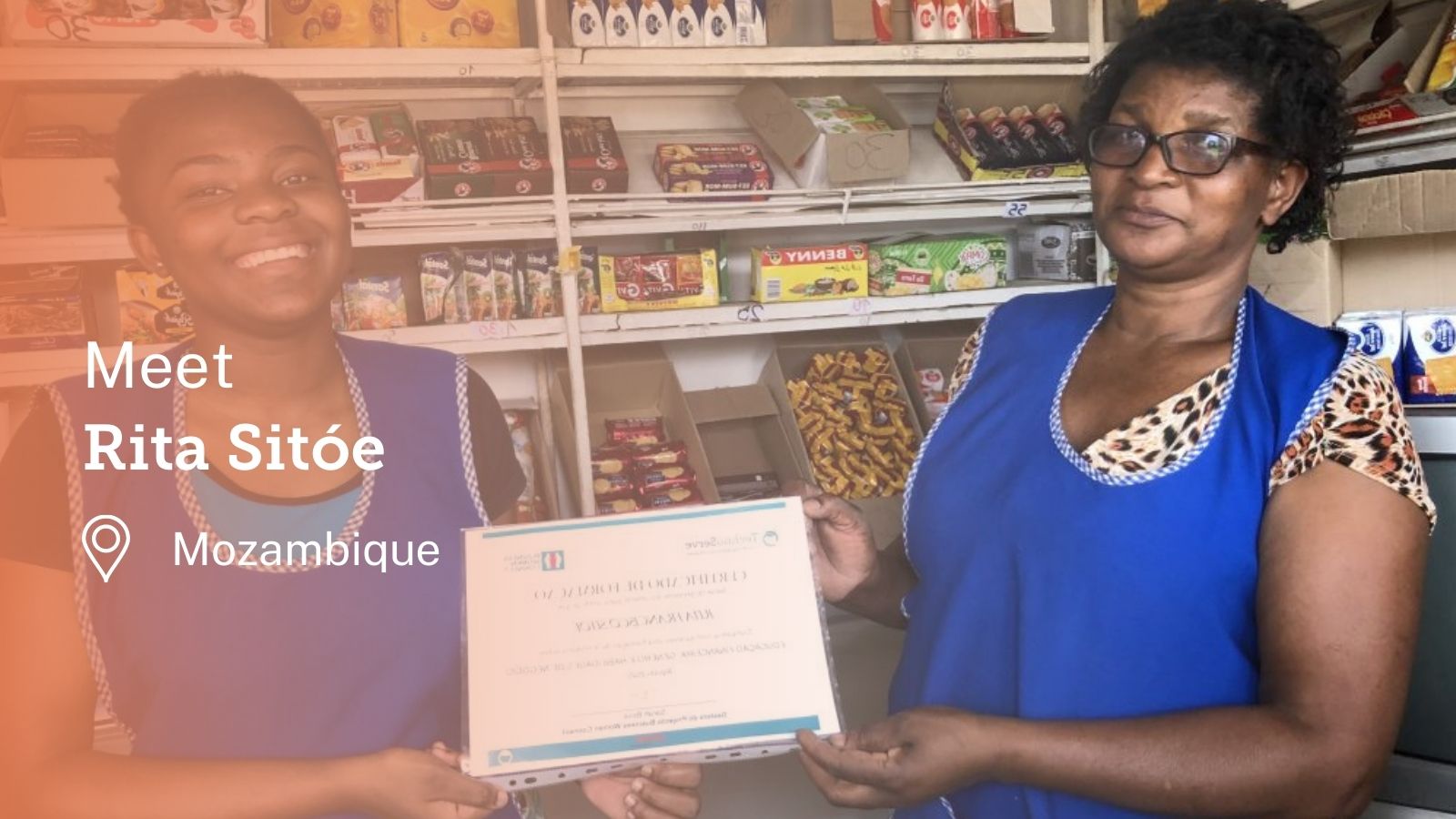 Meet: Rita Sitóe
When the COVID-19 pandemic hit, Mozambican entrepreneur Rita Sitóe found herself in an unexpected situation: asking her daughter for help. Rita had been receiving business training from TechnoServe, but when the program switched to a digital format because of the pandemic, Rita felt some apprehension about using a new platform. 
"I was afraid to lose the opportunity to gain knowledge and improve as a businesswoman, so I asked my business counselor to include my daughter in our classes to help me out," Rita recalls. "It was the best decision to make."
Jessica, Rita's daughter, was happy to help, and she even learned valuable entrepreneurship skills of her own through the course. 
"Soon, my mother won't have to worry about paying for my studies," she says. "I will start my own small business selling second-hand clothes and help her reduce some personal expenses."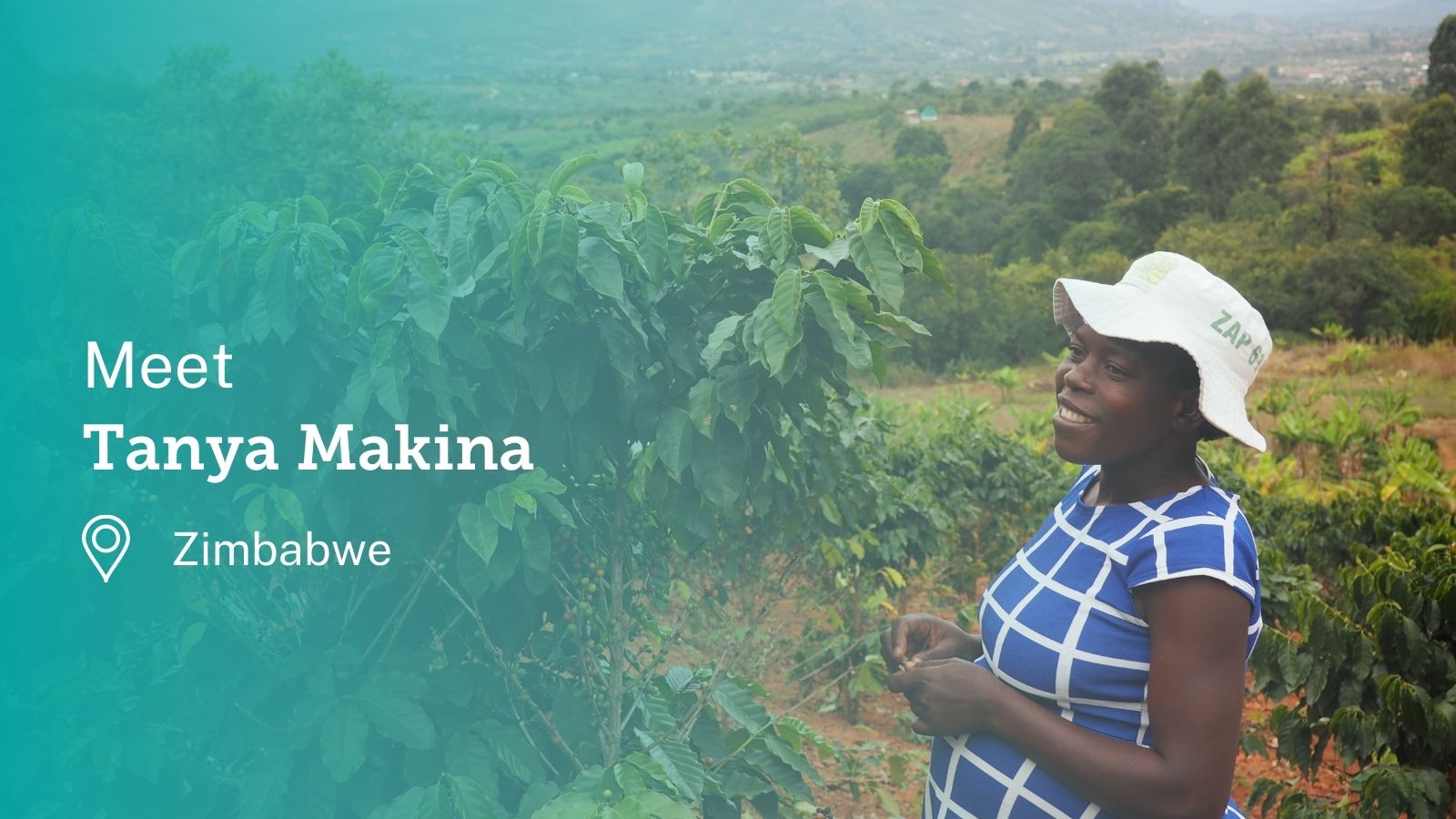 Meet: Tanya Makina
Tanya Makina had to leave school at age 16 when her uncle, who had been paying her tuition after her father's death, passed away. A coffee farmer in the highlands of Zimbabwe's eastern Manicaland province, Tanya relies on income from coffee to support her family. 
Through her participation in a TechnoServe program, Tanya learned techniques for improving the quality of her crop. Throughout the training, she and her neighbors kept hearing that Nespresso would buy their coffee at high prices if the quality was good enough. 
Still, when Tanya handed over the first bags of her coffee in February 2019, she was stunned by the amount of money she got back. It was all in U.S. dollars – a much stronger currency than the local one – and it was almost the most cash she had ever held in her life.
"I was so happy," she says. "I went out and I paid the school fees for my children, and then I paid our debts to the man who built our house." Then she bought food and new clothes for the family.
"What I want is for all my children to finish their education, unlike me," she says. "We are better off than we were before. I think there's a light now."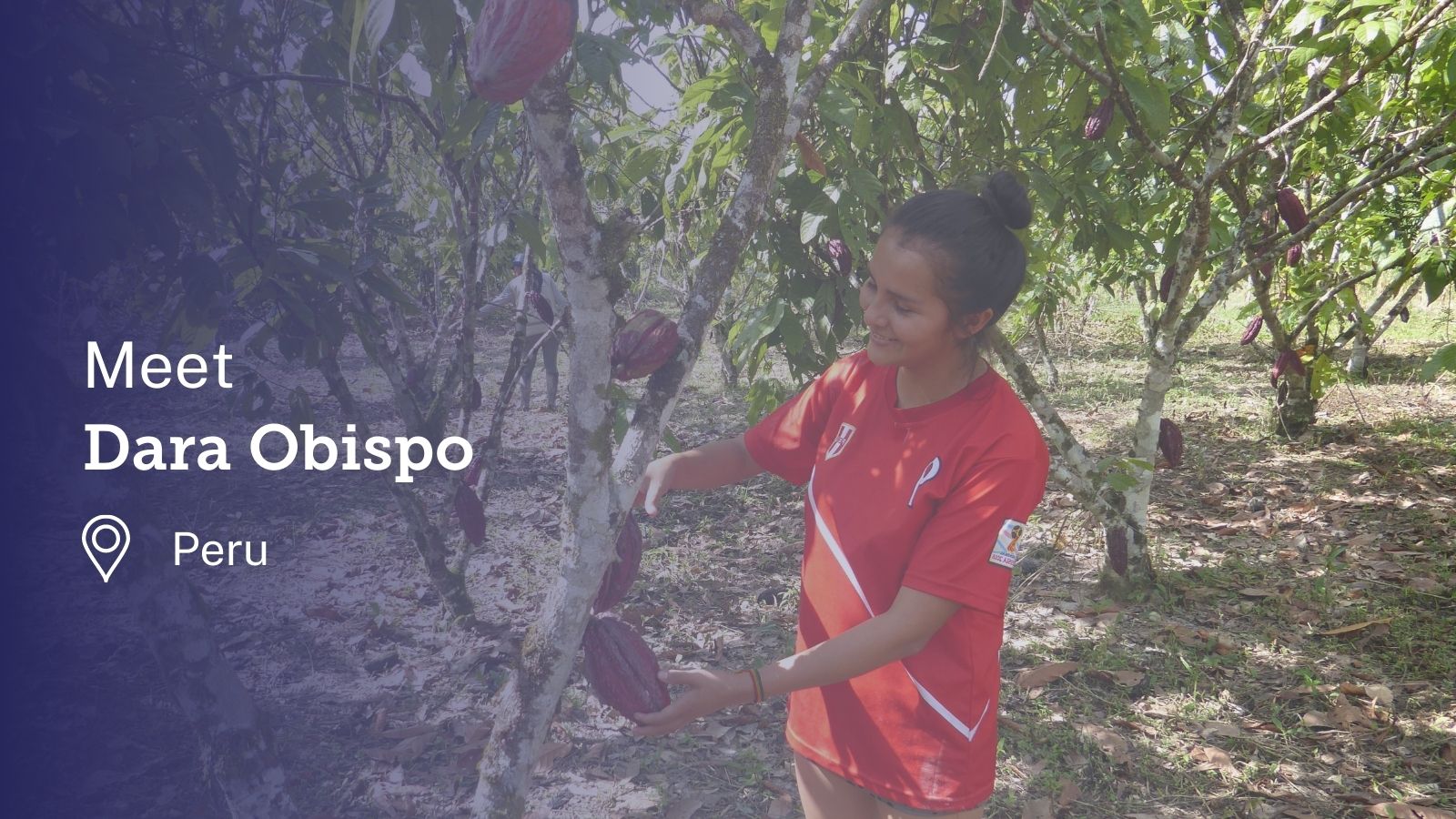 Meet: Dara Obispo
Dara Obispo became a single parent at the age of 16, around the same time that she lost her own mom. With just the occasional support of her grandparents, she was left to take care of her young son. "It's difficult when you're a single mother, and you know that, one way or another, you have to take care of your son," she shares. 
Dara decided to take over the family's abandoned cocoa farm as a way to earn a living. However, she knew it wouldn't be easy, as the trees had grown far too tall and unproductive, and weeds were rampant.
In 2018, Dara joined a TechnoServe program working with other women cocoa farmers in her area. Through the training, she gained practical knowledge about how to manage her crops. 
The first year she started farming, Dara only harvested about 110 pounds of cocoa beans. But by constantly working to implement best practices and improve her farm, she was able to increase her production to more than 815 pounds this past year. The improved production has helped change Dara's life and her family's life. 
"I want him to be a professional," says Dara of her son. "Even if I don't have much, I want to give him that. So he can do something with his life. I want him to remember that his mom set him on the right path."