What is Unpaid Care Work and How Does it Impact Women in the Developing World?
When the first cases of COVID-19 emerged early last year, the phrase "Stay Home, Stay Healthy" took on new meaning. But for many women around the globe, "staying home" was not a pre-pandemic choice, and it will remain a reality long after the health crisis is over. Learn how TechnoServe is working to find and implement solutions that free up time for women to pursue their economic dreams outside of the home.
unpaid care work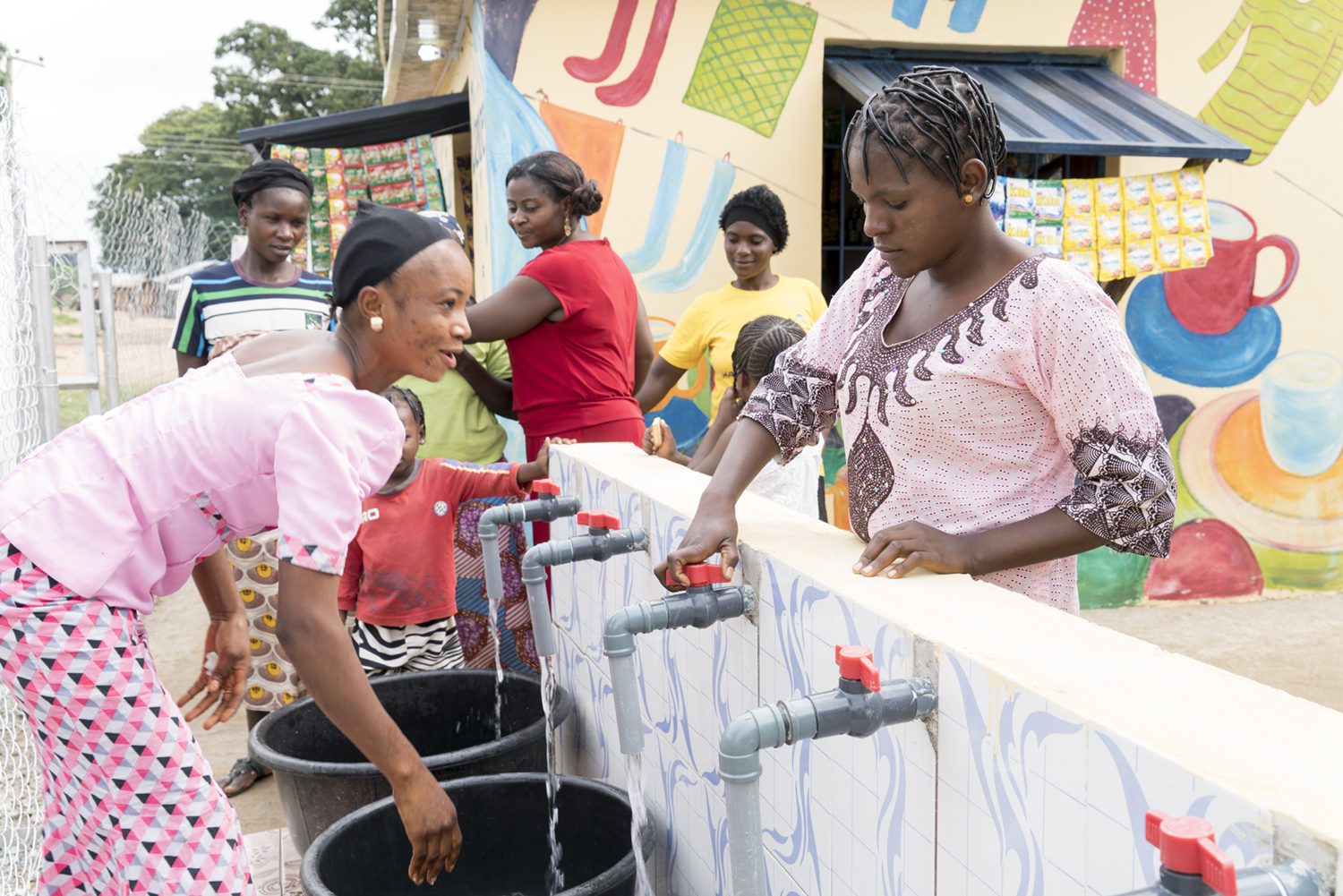 Around the world, record numbers of women left the workforce in 2020, citing reasons such as difficulty securing child care and pay disparities. But many are still working in another capacity: performing unpaid labor at home. 
What is Women's Economic Empowerment?
The term "women's economic empowerment" refers to women's ability to earn an income and their power to make and act on economic decisions. But outside of paid labor in the formal and informal sectors, women also often do a different kind of work in the form of emotional support, cooking meals, mending clothes, procuring water, guiding their children's education, and managing the household.
This responsibility of unpaid care work (UCW), or unpaid labor, often limits women's ability to pursue economic goals outside of the home. 
"Women have incredible talent and drive to pursue economic goals," says Cristina Manfre, TechnoServe's global gender director. "But they're often held back because they are disproportionately responsible for unpaid care work at home. It's not just the hours and the energy they put into their care work, but the emotional weight of this responsibility as well."
 Unpaid Care Work Disproportionally Impacts Women
Prior to the COVID-19 pandemic, a UN report found that women were spending 200% more time on unpaid labor than were men. The current crisis has only deepened women's challenges on all work fronts, as Manfre wrote recently in an article originally published in Business Fights Poverty: The COVID-19 Pandemic is Jeopardizing Women's Ability to Earn a Living. Here's How We Can Respond.
TechnoServe is working to change that by providing the knowledge, tools, and connections women need to increase their incomes, set aside more money for savings, and access financial opportunities like loans and equity. For many women, their communities, and market systems, this knowledge is transformative. 
Meet Four Women Overcoming Barriers Unpaid Care Work Creates
Here are four examples of how ambitious women in the developing world have worked with TechnoServe to overcome barriers presented by unpaid care work in order to transform their lives:
How Can You Support Gender Equity and Empower Hardworking Women?
The pandemic has brought to light existing inequalities in every region of the world. How can we respond? 
Many programs can start training women to improve their livelihoods and their futures for just $50. Ready to invest in impact? Here's how you can make a difference.