Hope and Healing Through Coffee
In Zimbabwe, smallholder coffee farmers like Tanyaradzwa Makina are gaining a new outlook on life through Nespresso's Reviving Origins program.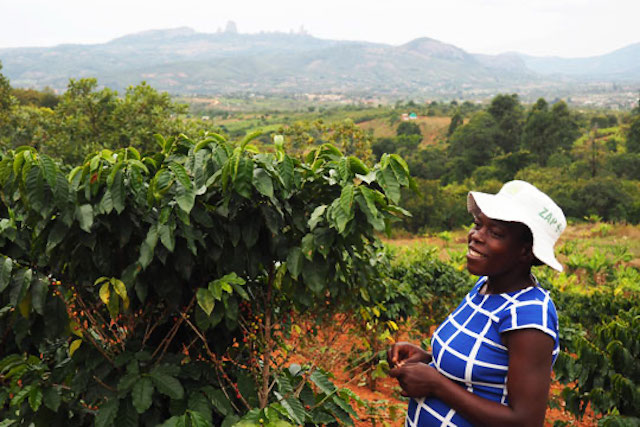 The years before Tanyaradzwa Makina began the coffee training program were some of the hardest of her life.
First, her mother – the woman who tirelessly supported her family after Tanya's father died young – fell seriously ill. Then, Tanya's younger sister got sick as well. In between caring for her own four children and the crops on her small farm, Tanya tended to her mother and sister.
But slowly, they began slipping away from her – and by 2017, both had died. Day after day, Tanya awoke in her small, mud-brick home high in the hills of Zimbabwe's eastern Manicaland province, and went through the motions of her life.
First, she washed the dishes, swept the house, and cleaned the yard. Then, she would head out to the field to cultivate her bananas, sugar beans, and coffee crops. Picking the ripe red coffee cherries from the branches would remind her of doing the same activity with her mother as a child, back in the 1990s when Zimbabwe was producing thousands of tons of prized coffee for world consumption.
But times had changed. After Zimbabwe's economy and agricultural production began to decline around 20 years ago, coffee became increasingly unprofitable, and now Tanya and her husband were even considering uprooting some of their older coffee trees.
So she was surprised when a young farmer from the area stopped by one day in 2018. He explained that he was a farmer trainer working with the coffee company Nespresso and the nonprofit TechnoServe, as part of a program to revive Zimbabwe's coffee industry, by working with farmers like her.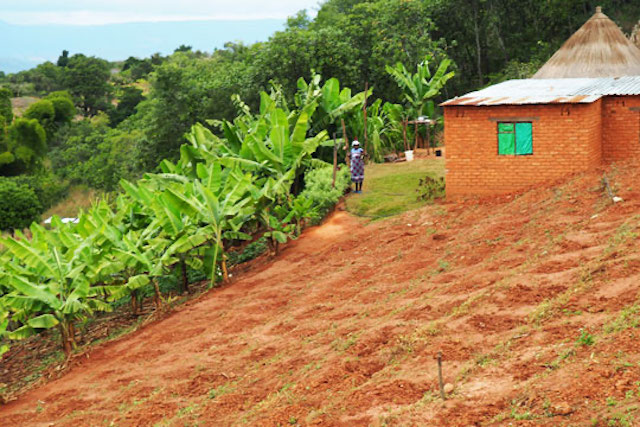 "I was happy to hear that there were people planning to help us, because we were just working on our own," recalls Tanya, standing on the sloping orange earth of her farm, as her youngest daughter shouts and plays among the coffee trees.
Tanya diligently attended each training, eager for a break in the day when she could gather with her neighbors and learn techniques that were new to many of them, despite their many years of cultivating coffee. The fertilizer she was using was not actually right for that soil; TechnoServe recommended a better kind. The cherries had to be processed differently to attain better quality, so they could be sold at higher prices.
We are better off than we were before…I think there's a light now."
– Tanya Makina
Throughout the trainings, she and her neighbors kept hearing that Nespresso would buy their coffee at high prices if the quality was good enough. Still, when Tanya handed over the first bags of her coffee crop in February 2019, she was stunned by the amount of money she got back. It was all in U.S. dollars – a much stronger currency than the local one – and it was almost the most cash she had ever held in her life.
"I was so happy," she says. "I went out and I paid the school fees for my children, and then I paid our debts to the man who built our house." Then she bought food and new clothes for the family.
After that, she started planning for the future with a new sense of excitement and energy. Instead of uprooting their old coffee trees, she and her husband planted new ones.
She tends her crops with more difficulty these days as now she is also expecting a new baby.
"What I want is for all my children to finish their education, unlike me," she says. Tanya had to leave school at age 16 when her uncle, who had been paying her tuition after her father's death, passed away. She hopes that her own family can be more resilient when life is unpredictable, or even tragic.
"We are better off than we were before," she says, and a slow smile spreads across her face. "I think there's a light now."
Learn more about TechnoServe's partnership with Nespresso.