8 Years Later: The Lasting Impact of Coffee
In 2012, Lubaba Mekonnen, a single parent of two, joined a TechnoServe program that was working with coffee farmers in her community. At the time, she had no regular source of income and was struggling to support her family. Today, her income has increased by 200%, her coffee farm is flourishing, and her son is getting ready to attend university next year.
impact of coffee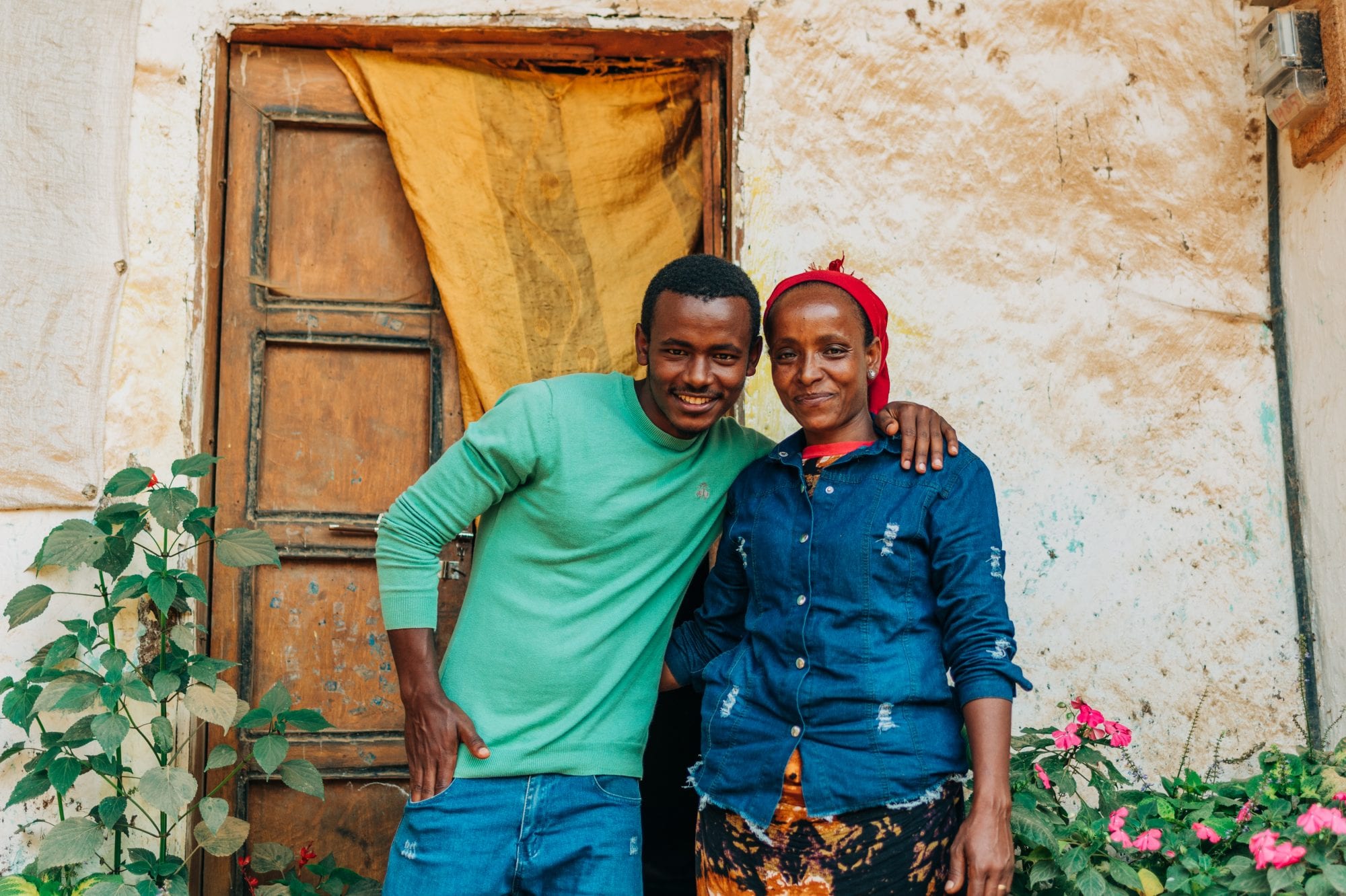 The lasting impact of coffee has made all the difference for smallholder farmers in Ethiopia. Eight years ago, when Lubaba Mekonnen joined a TechnoServe program working with coffee farmers in her community, she was looking for a different path in life. The then 24-year-old from the highlands of western Ethiopia had already been through more challenges than many people twice her age.
Lubaba had her first child when she was just 15 years old, and her second a few years later. She married young and soon learned that her new husband was not supportive of the family. In 2010, she left the relationship even though she knew it would be difficult to be a single parent of two young children.
With the Impact of Coffee, Comes a New Life
Then she heard about a TechnoServe program that offered hope. Seeing an opportunity to start a new life with her kids, she decided to join and learn about coffee farming. In the program, she learned important techniques that would help her maximize the quantity and improve the quality of her coffee.
"I took many trainings from TechnoServe and learned how to grow coffee, manage farmland, and increase productivity," she explains. "For example, we learned how to collect only red cherries and deliver them to the wet mill."
The process of collecting only the ripe coffee cherries is known as selective harvesting. This system is more labor-intensive than strip harvesting, where all of the coffee cherries are harvested at the same time, but typically earns coffee farmers better prices.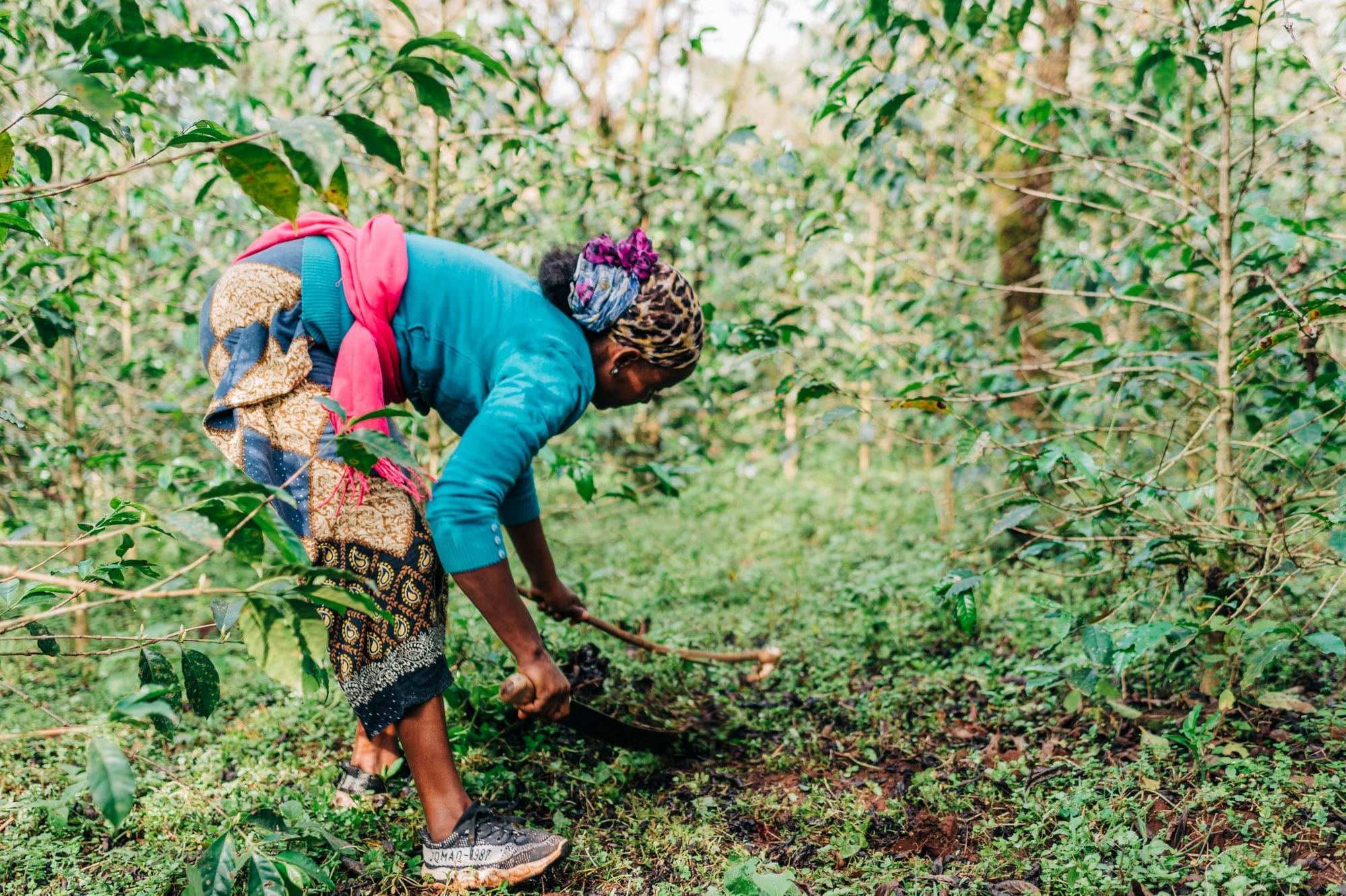 The Impact of Coffee Farming: Unlimited Growth
Lubaba's coffee farm is located in Ethiopia's Jimma zone. In this area, coffee grows naturally under the shade of vast forests, clinging onto steep hillsides and sprawling across rolling hills. However, growing coffee here came with its tradeoffs.
Lubaba's house and coffee farm are not on the same piece of land so she has to walk 30-45 minutes along a dusty dirt road just to reach the farm. When she was getting started, this meant that it was difficult for her to take care of her two kids on her own and regularly tend to the coffee farm. And with limited access to markets, farmers in her community earned little for the coffee they did harvest.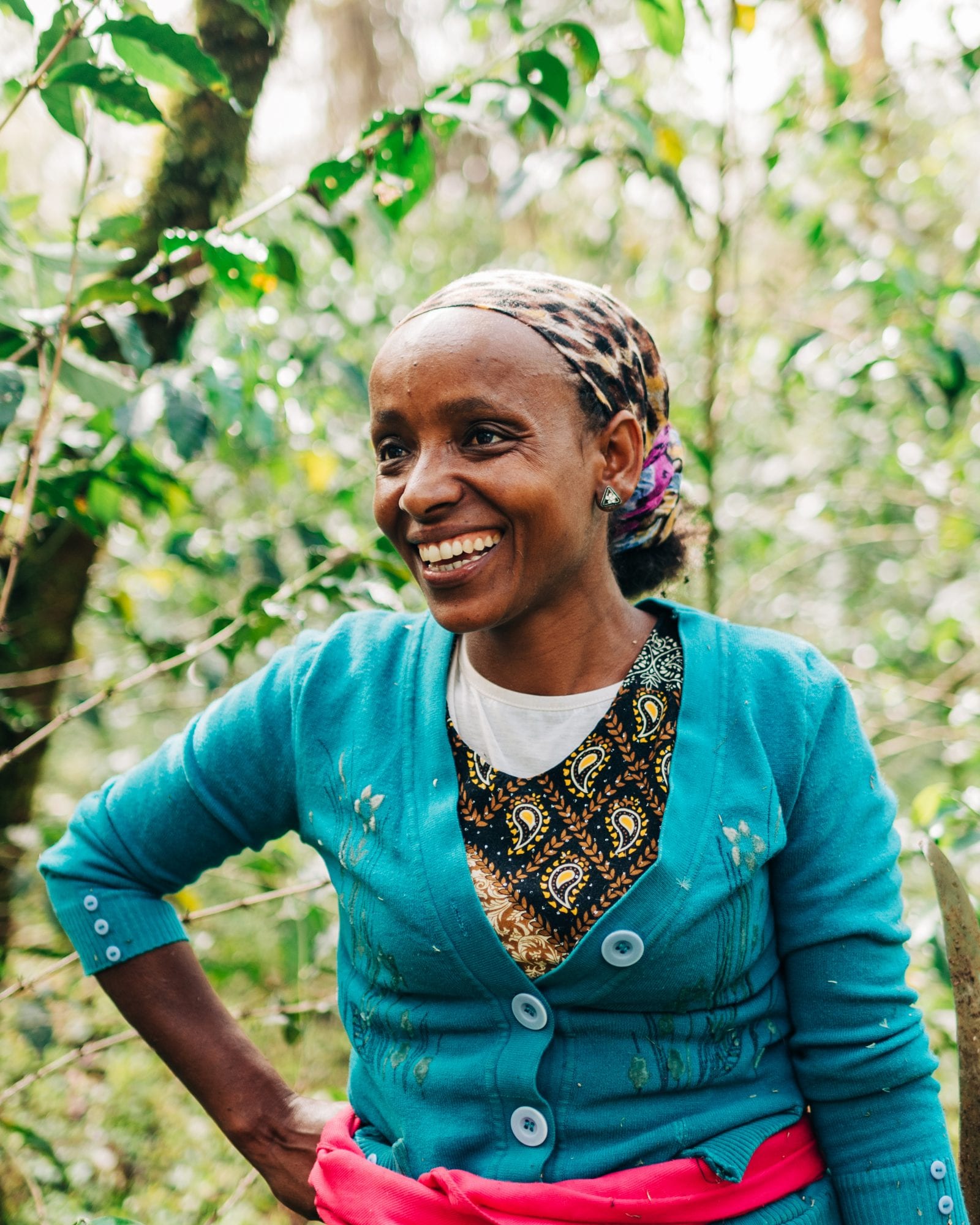 If I had not attended the training, it would have been very difficult for me to raise my kids or create my business."
— Lubaba Mekonnen speaks to the impact of coffee on her life
Thanks to the impact of coffee, all of that has changed with TechnoServe's help. Lubaba is now a member of the Nano Challa cooperative and now harvests more and earns a better price for her crop.
Today, she delivers her coffee to the cooperative, where it's wet-processed, a technique in which the skin and pulp of the coffee cherry are stripped away from the seed, helping it retain its natural quality and attract the attention of premium buyers.
Lubaba now earns almost $1,000 on average from her coffee production, a 200% increase from what she initially earned before she joined the program. As Lubaba started earning more, she was able to hire two day laborers to help with the farm, allowing her to spend more time with her children.
Looking Ahead to a New Future
It has been eight years since Lubaba participated in the TechnoServe program, but the evidence of what she learned and put into practice is apparent as she stands in front of her new home, which she was able to purchase using income from her coffee farm.
Reflecting on the Impact of Coffee
She reflects on her experience. "If I had not attended the training, it would have been very difficult for me to raise my kids or create my business," she says.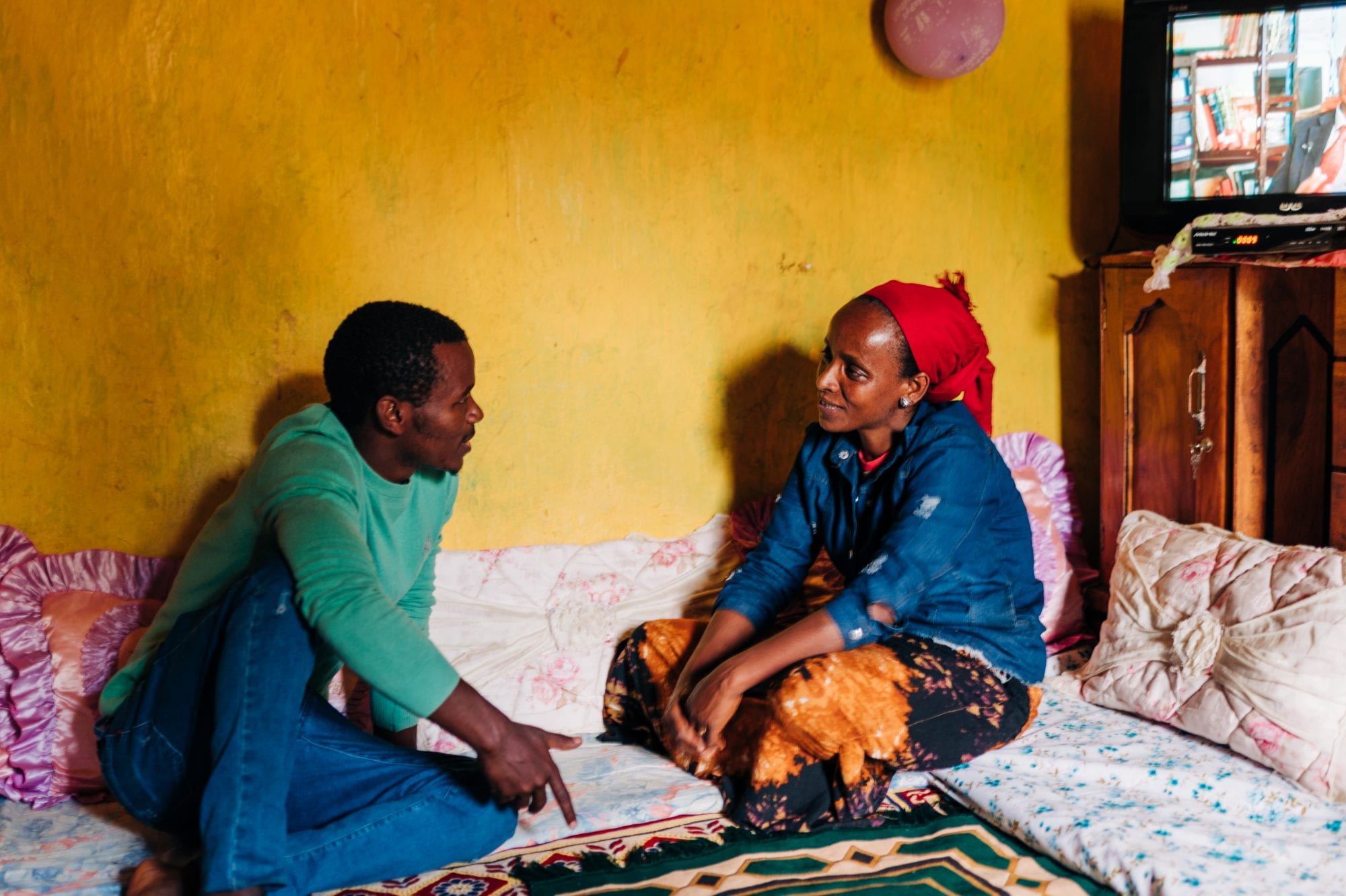 Her son, Mohammed Jamal, is 17 now and plans to attend university next year. "She never made me work in the field," he explains. "She gives priority and emphasis on school and she always advised me to focus on my education." Mohammed was only 9 years old when Lubaba first started growing coffee, but he has experienced firsthand the impact it has had on their lives.
When asked about the changes he has seen over the years, he smiles. "She started managing her coffee farm very well and she started getting more income," he recalls. "I have been able to learn and go to school, which helps me a lot. This is one of the opportunities that I got from her involvement in the cooperative." 
I have been able to learn and go to school, which helps me a lot. This is one of the opportunities that I got from [my mother's] involvement in the cooperative."
— Mohammed Jamal
Lubaba beams when she talks about her son, who now towers over her in stature. "I want him to go to Addis Ababa University," she confides. "I will help him go to the university and continue to learn." Mohammed wants to be a doctor, but more than anything, he wants to support his mother. "My mother sacrificed a lot for me," he admits. "In the future, I will take over all of her roles and responsibilities. I want to make her take a break and relax to live a good and better life." 
Give coffee farmers like Lubaba a hand up with a $100 donation today.