Impact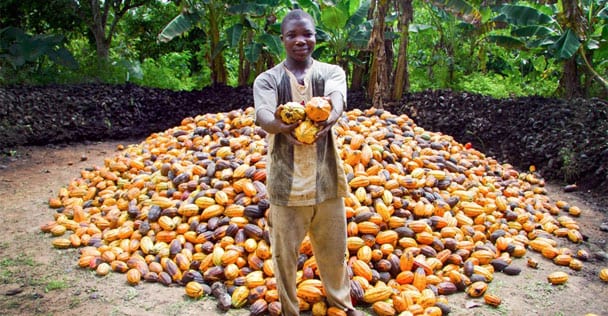 Since 2009, TechnoServe has executed three business plan competitions that have supported young entrepreneurs to launch or grow 55 businesses and create nearly 500 jobs. It has linked over 3,000 smallholder cocoa farmers to yield doubling inputs, and bolstered the cashew processing industry to generate $5 million in new revenues for smallholder growers.
On The Ground
Projects

Technical Assistance Facility
TechnoServe serves as the manager of the Technical Assistance Facility (TAF), which supports the African Agriculture
...
Fund, a private equity fund, to address food security challenges across Africa. TAF provides technical assistance to small- and medium-sized enterprises invested in by the African Agriculture Fund, and improves linkages between enterprises and smallholder outgrowers.
VIEW Full Project
Promoting Entrepreneurship
Representing 90 percent of the population, youths under 40 face an unemployment rate of 25 percent. These 5 million
...
unemployed youths are joined by half a million new job seekers each year, threatening to destabilize the nation's road to peace and economic recovery. In 2010, TechnoServe launched a business plan competition to empower young entrepreneurs to start businesses and create sustainable jobs. The competition — Un Projet, Des Emplois, J'y Crois (I Believe in Jobs) — targets recent graduates in Abidjan and Bouaké, and has supported 260 entrepreneurs to start 55 businesses creating nearly 500 jobs. Already these businesses achieved turnover of nearly $1.3 million in 2011 and 2012 and have attracted over $0.5 million in private investment.

Supporting the Cashew Sector
As part of the African Cashew Initiative, TechnoServe is working with the German Agency for International Cooperation
...
(GIZ) to improve profitability and competitiveness of the cashew value chain in Ghana, Côte d'Ivoire, Benin and Burkina Faso. TechnoServe is working with value chain actors to improve processing, market linkages and the enabling business environment. As a result of TechnoServe's work, more than 240,000 farmers have received training and generated an estimated $5 million in additional revenue from improved cashew quality and increased quantity. Processors have sold approximately 3,090 tons of kernels worth $29 million; procured approximately 16,000 tons of raw cashew nuts worth $7.4 million from 19,600 farmers/producers; and employed an additional 3,100 workers.
Improving Livelihoods through Cocoa
TechnoServe is a key implementer in the Cocoa Livelihoods Program, which seeks to double the incomes of one third of
...
West African cocoa farming households within 10 years. Inputs, which can double cocoa farmers' yields, will play a critical role. Unfortunately, most Ivoirian farmers cannot afford inputs without loans, and banks are reticent to lend to them. Since 2009, TechnoServe has trained 3,300 Ivoirian farmers on input application. By brokering innovative risk sharing agreements between cocoa exporters, input suppliers and lenders, TechnoServe has facilitated credit for 3,000 farmers, who have maintained an impressive repayment rate of more than 95 percent, even during the political crisis. Based on this success, TechnoServe recently received funding from the U.S. Agency for International Development to pilot additional credit models in Côte d'Ivoire and Nigeria under the African Cocoa Initiative.
Contact
TechnoServe
Côte d'Ivoire

6 rue Paris Village Abidjan Plateau
Tél. +225 20 21 49 15
Fax. +225 20 21 28 18

Désiré D. Bankole

Country Director
dbankole@tns.org