Impact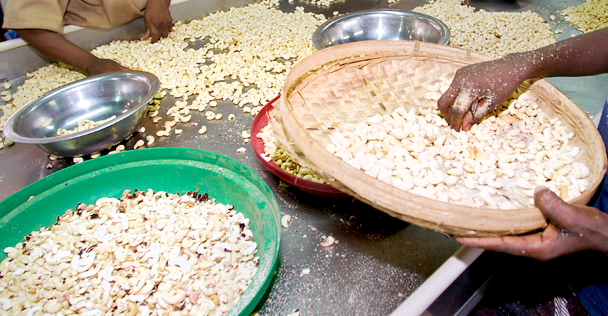 TechnoServe has provided comprehensive technical assistance to three Burkinabé cashew processors, helping create a vibrant, competitive processing industry. These companies employ more than 1,500 people, 86 percent of whom are women. Processors have increased their production nearly 300 percent with TechnoServe's assistance. TechnoServe also catalyzes enterprise development through a business plan competition and training program, helping more than 200 local businesses reach their growth potential.
Stories
TechnoServe is supporting the growth of an innovative textile manufacturing company and hundreds of other small and growing businesses.
Read More
On The Ground
Projects

Building a Sustainable Cashew Processing Industry
TechnoServe is an implementing partner in the African Cashew Initiative, which works to increase the quantity and quality of cashews produced and processed on the continent. In Burkina Faso, TechnoServe helps processors improve and expand their operations through employee trainings, technology transfer and other critical forms of technical assistance. Participating processors receive training in food safety, quality control and other areas of operations to help them produce top-quality nuts for the growing international market. TechnoServe also helps link processors to buyers, lenders and investors.
Impulsa Tu Empresa
Impulsa Tu Empresa aims to help more than 850 small and growing businesses boost their growth. Through mentoring and business training, the program aims to increase sales by $25 million and generate 750 new jobs in Guatemala, Honduras, El Salvador, Nicaragua and Burkina Faso.
View project
Blog Posts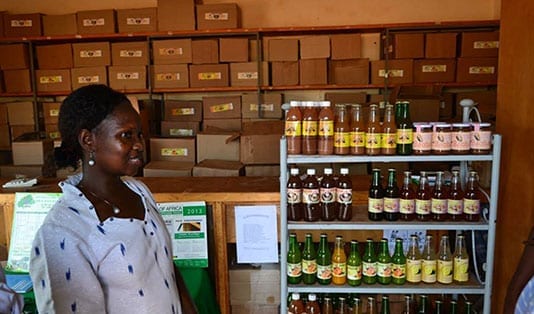 April 15, 2015
TechnoServe's business accelerator program in Burkina Faso is connecting entrepreneurs with business advisors to help grow the next generation of businesses.
August 24, 2012
Some 560 small- to medium-sized enterprises (SMEs) will be able to develop their businesses through a new entrepreneurship development program, "Impulsa Tu Empresa (Boost Your Business), that TechnoServe plans to implement in Nicaragua, Honduras, Guatemala and Burkina Faso in Africa.
Contact
TechnoServe
Burkina Faso

Laila el Hankari

West Africa Program Development Manager
lhankari@tns.org