Technical Assistance Facility
TechnoServe serves as the manager of the Technical Assistance Facility (TAF), which supports the African Agriculture Fund, a private equity fund, to address food security challenges across Africa. TAF provides technical assistance to small- and medium-sized enterprises invested in by the African Agriculture Fund, and improves linkages between enterprises and smallholder outgrowers.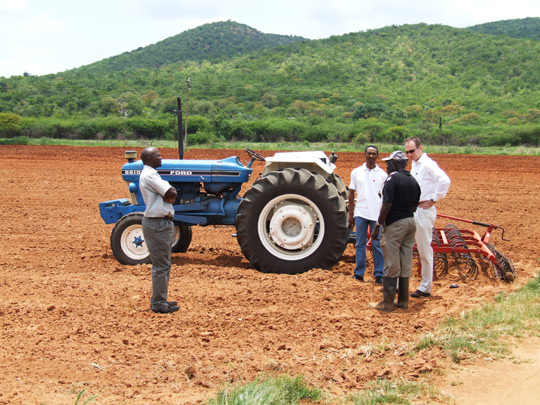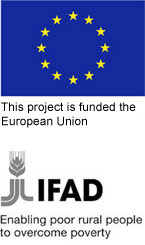 TAF was innovated to support AAF, a private equity fund, managed by Phatisa, to address food security challenges across the African continent. The purpose of this facility is to provide technical assistance to agri and food related businesses that receive investment through the AAF, allowing them to create new opportunities for smallholder farmers, farmer business groups and rural communities.
The TAF is funded primarily by the European Commission and overseen by the International Fund for Agricultural Development (IFAD) and co-sponsored by the Italian Development Cooperation, United Nations Industrial Development Organization (UNIDO), Alliance for a Green Revolution in Africa (AGRA) and the AAF.
TechnoServe was appointed in October 2011 by IFAD to manage this facility. TechnoServe is a US headquartered not-for-profit organization with over 40 years of experience catalysing private-sector led inclusive economic growth in Africa.
As the TAF Manager, TechnoServe will work with the Phatisa team to identify technical assistance (TA) needs of AAF portfolio companies, develop recommendations for TA support, identify and contract TA providers to deliver this support, and manage the delivery of TA projects to address these needs.
The TAF team is led by the TAF Senior Advisor, Sarah Holmes, who is a senior manager and business development specialist with nearly 10-years of experience spanning both the private and development sectors.
It is estimated that TAF, working with AAF, will reach 20,000 smallholder farmers in Africa. Whilst AAF is expected to directly create between 2,000 and 4,000 jobs and indirectly drive the creation of many thousands more.
How will TAF support AAF portfolio companies?
TAF is focused on assisting agri and food related companies invested in by the AAF, improving linkages with outgrowers, smallholders and/or SMEs supplying AAF investee companies with goods or services. This could include funding projects such as:
designing outgrower schemes;
organizing and building the capacity of smallholder farmers;
providing technical assistance to farmer organisations;
facilitating third party input finance for outgrowers;
training farm service providers;
quality certifications;
improving accounting standards and procedures;
conducting market research;
improving market linkages;
developing growth strategies; and
improving human resource systems.
TAF can also fund projects aimed at improving rural financing in the areas surrounding portfolio companies of the AAF. This may include projects such as assessing demand for financial services on a gender disaggregated basis, mapping and disseminating information about rural finance institutions and related infrastructure, facilitating training for rural financial institution staff and encouraging and enhancing new product development to better meet local requirements.
TAF can fund technical assistance projects worth up to US$ 500,000 for each company invested in by AAF. All TAF projects must deliver development outcomes with a particular focus on the number of direct and indirect jobs created and the incomes increased by the projects.
As the appointed TAF Manager, TechnoServe is responsible for making recommendations regarding technical assistance projects in conjunction with the AAF, Phatisa and investee companies. TAF projects will be evaluated and approved by a "Technical Assistance Committee", which is comprised of Phatisa, the AAF Advisory Board Chairman, the AAF Fund Manager, IFAD and other TAF donors.
Once a particular project is approved, TAF will identify and select the service providers to deliver the projects. The TAF team will monitor the implementation of all TA projects funded by the TAF.
TAF represents an unprecedented opportunity for high potential agri and food businesses across Africa to access equity investment and technical assistance in parallel.
CONTACT DETAILS
If you require more information on the Technical Assistance Facility or the African Agriculture Fund, please contact:
Sarah Holmes, Senior TAF Advisor | TechnoServe | Email: sholmes@tns.org