Small Coffee Farms, Increasing Returns in Honduras
February 04, 2016
Smallholder Honduran coffee farmers are benefiting from agronomy training and direct relationships with buyers.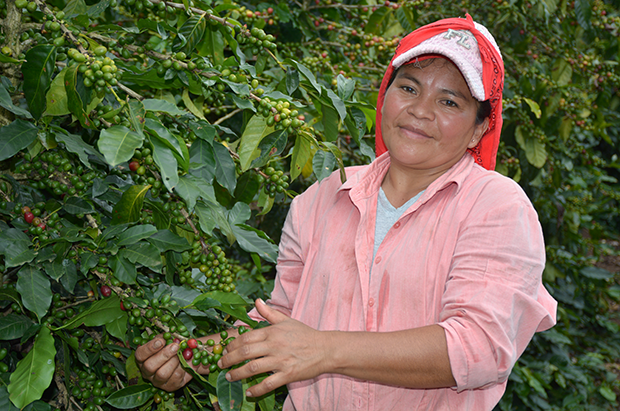 Orbelina Vásquez is proud of the progress she has made improving her farm, El Caoba, located in Santa Rosita, Honduras. Orbelina cultivates Lempira coffee trees on 1.4 hectares, but after years of poor agronomic management, her farm was not producing at its full potential.
With support from TechnoServe's Sustainable Agricultural Improvement project (Mejoramiento Agrícola Sostenible, or MAS), Orbelina learned proper agricultural techniques, such as interpreting soil analysis and pruning her coffee trees. These techniques helped to double her trees' harvest and improve the quality of her coffee.
Advisors taught me how to prune my coffee trees and now they look renewed.
Even with her increased productivity, Orbelina, like many other coffee farmers, struggled to achieve higher sale prices due to an absence of direct connections with buyers. Traditionally, Honduran farmers have sold coffee to middlemen, measuring volume using a tin can, or lateado in Spanish. With the assistance of the MAS project, farmers are now being linked directly to exporters, which helps to increase final sale prices. Orbelina saw a 150 percent increase in the price of her coffee by selling it to green coffee exporter Molinos de Honduras.
Orbelina is not the only farmer benefiting from the market linkages that MAS facilitates. Funded by the U.S. Department of Agriculture's Food for Progress program, the three-year project has provided technical assistance to more than 26,500 small-scale coffee and bean producers. And it has promoted marketing agreements between 215 coffee producer organizations and two major exporters.
TechnoServe also helped to establish a centralized dry mill, CAFEUNO, to provide service to 36 producer organizations selling high quality coffee for export. The president of CAFEUNO, Kike Guillen, states "In the future as CAFEUNO, we do not want to simply sell coffee, we want to sell the quality of our coffee."
As farmers like Oberlina improve the quality of their coffee and develop sustainable relationships with buyers, they are revitalizing Honduras's coffee market and creating much needed income for the country. In the 2015-2016 harvest season, coffee sale volumes more than tripled to reach 5 million kilograms. With assistance from MAS, farmers have increased their coffee revenues by 60 percent.
Related Blog Posts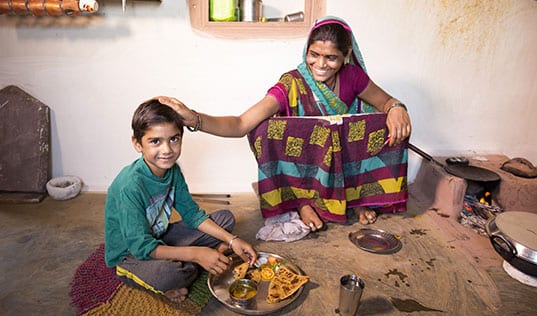 The Kellogg Company and TechnoServe are helping smallholder farmers increase yields of wheat, soy, and other food crops for a more profitable and food secure future.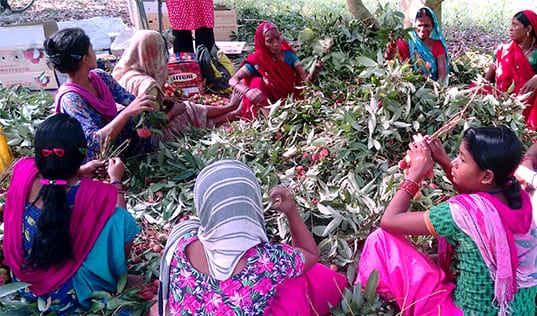 In honor of International Day of the Rural Woman, we are celebrating Geeta Devi and the women of Muzaffarpur, who trained to improve their farming businesses, increase their yields, and negotiate better contracts for a more transparent and profitable value chain.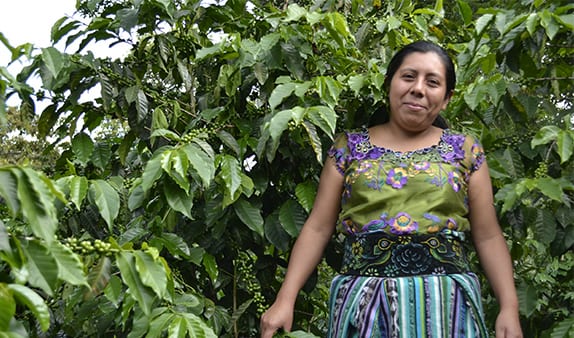 In honor of Coffee Day, we are celebrating the stories of farmers like Blanca Rosa, who helped her community to overcome leaf rust and to create more profitable and sustainable coffee livelihoods.