Photo of the Week: Revived Livelihoods in Nicaragua
October 21, 2011
Technoserve has helped the Nicaraguan Tomatoya-Chagüite Grande cooperative connect to more lucrative markets.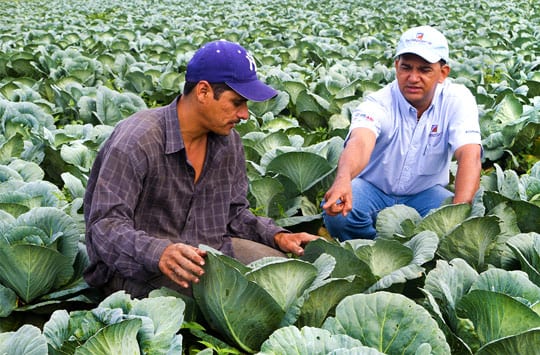 TechnoServe business advisor Roger Membreño (right) consults with Melvin Estrada, a vegetable farmer and member of the Tomatoya-Chagüite Grande cooperative in northern Nicaragua.
As part of a USAID-funded program which links small-scale producers to more lucrative markets, Technoserve has helped the members of the Tomatoya cooperative pull themselves out of poverty, many of whom had been surviving on less than $1 a day. "We dressed in rags, and sometimes we did not have anything to eat. It was really a very tough situation from which we could not have escaped without TechnoServe's help," recalls Efrén Rizo, president of the Tomatoya cooperative.
By helping the farmers to improve the quality of their product, TechnoServe's advisors were able to connect the Tomatoya cooperative to better-paying markets. As a result of our efforts, the members of the cooperative now earn more than $10 per day, have greater food security and enjoy a higher quality of life.
Read more about our work with the Tomatoya-Chagüite Grande cooperative.
Related Blog Posts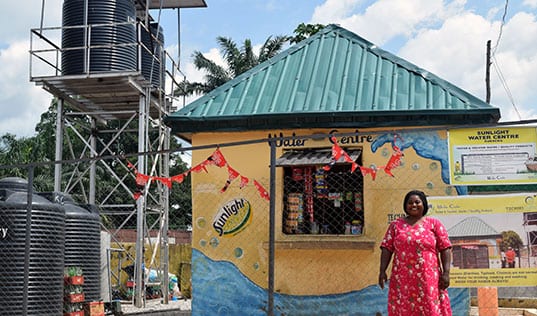 An innovative retail model is allowing women business leaders like Charity Dangana to sell safe and affordable water in their communities.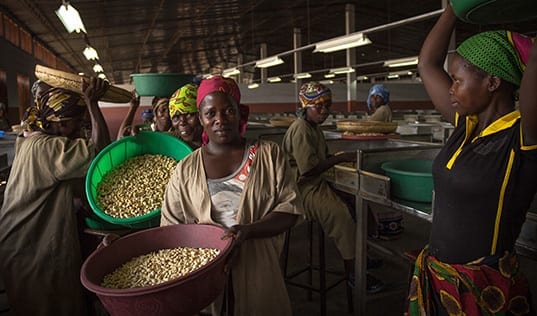 Innovations in the cashew value chain provide women the opportunity to become leaders in their families and communities.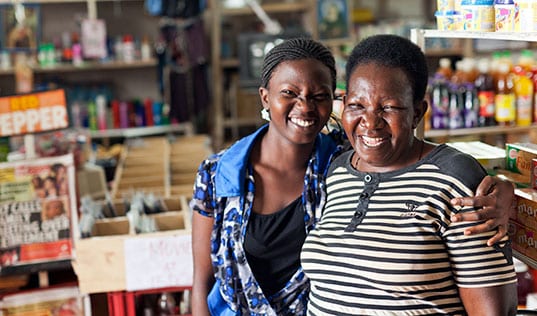 With the right kind of support, women entrepreneurs can unlock the potential to transform their livelihoods, their families and their community.