What Goes Into Your Coffee? Better Incomes for Farmers
In part one of our weeklong series, we highlight the ways that training and market connections have created lasting income improvements for small coffee farmers around the world.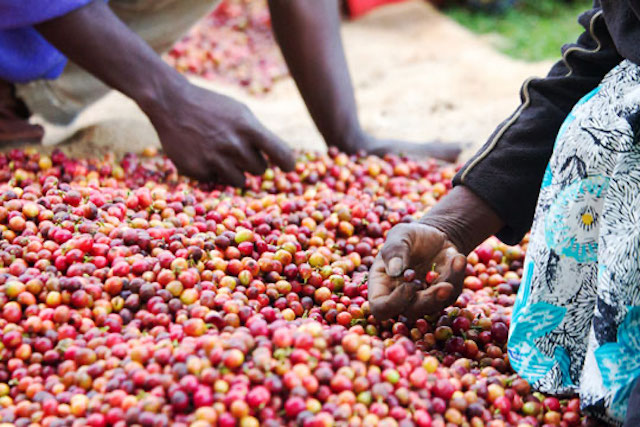 Editor's Note: On June 7 and 8, TechnoServe's Global Coffee Director, Paul Stewart, will give two presentations at the Specialty Coffee Association's annual World of Coffee event. These presentations highlight TechnoServe's market-based, farmer-centered approach in the coffee sector, and will focus on improving coffee farmer incomes despite low market prices and on a little-known specialty coffee that promotes environmental sustainability. This week on our blog, we take a closer look at the key elements of success in this coffee work. First up: better incomes for farmers.
Small farmers contribute roughly 90 percent of the world's coffee supply, but often struggle to overcome challenges like low yields and low market prices. TechnoServe works with farmers to improve their agronomy techniques and business skills, helps them organize into producer groups, and connects them with higher-paying buyers. Through the improved quality and quantity of the coffee they produce, farmers achieve higher incomes that can be sustained long-term. Below are three stories that demonstrate the impact of this work:
1. What Does it Look Like to Build a More Sustainable Future for Guatemala's Coffee Farmers? 
In Guatemala, smallholder coffee farmers face increasing threats from leaf rust, borer beetles, and drought. Many of the coffee communities in this region are isolated and do not have the formal training to address these challenges. Since 2011, TechnoServe has been working with coffee producers in Guatemala to sustainably improve yields and income. This project helped over 15,000 small farmers in Guatemala – nearly 60 percent of them women – to increase their coffee income by 35 percent. A case study on the project illustrates the best techniques for achieving this progress, and lessons learned for the future.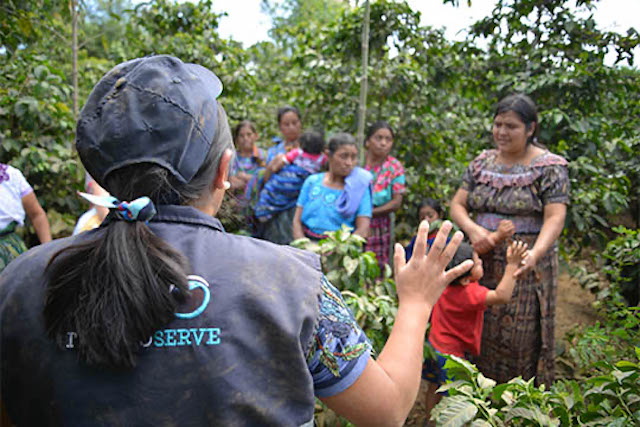 2. The Impact Comes from the Coffee Cherry
Seifu Abafita was just a casual laborer growing small amounts of coffee on the side when TechnoServe began working with his coffee cooperative in Ethiopia. Soon, he had increased his coffee quality and yields, and tripled his income from the crop. "My family has changed – we now can send our children to school," he said. With the extra income, Seifu was also able to replace his family's thatched-roof home with a corrugated-roof house. "The impact comes from the coffee cherry – a good price, extra yield, and extra money from the job."
Seifu was one of nearly 268,000 farmers who directly benefited from the Coffee Initiative, a partnership between TechnoServe and the Bill and Melinda Gates Foundation. The program improved farmers' incomes by an average of 27 percent. This impact was documented in a comprehensive case study on the landmark project.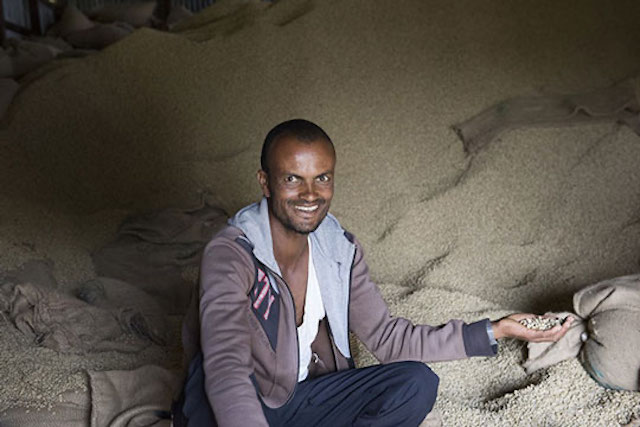 3. The Lasting Impact of TechnoServe's Work with Coffee Farmers
Five years after helping coffee farmers in Ethiopia and Rwanda increase their incomes, TechnoServe followed up to see if farmers were still using best agronomic practices and receiving higher coffee prices. The promising results of the follow-up survey on this project, which helped farmers like Rwandan genocide survivor Athanasie Musabyimana, are summarized in the report above.