Farmer, Chairperson, Mother: Supporting Women Leaders in India
In Andhra Pradesh, India, women like Nimmaka Varahalamma are working with TechnoServe to gain the skills and confidence they need to successfully lead farmer producer organizations in their communities.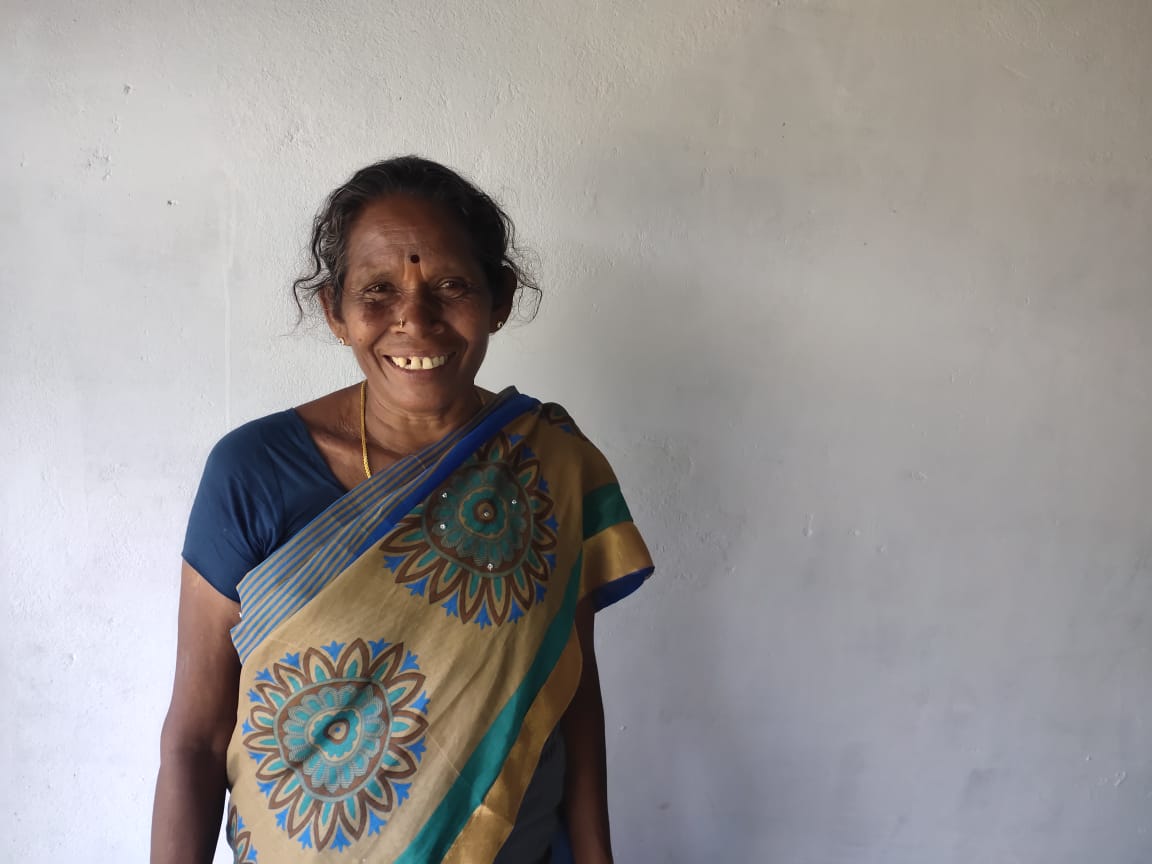 For Nimmaka Varahalamma, even the idea of leaving her house used to be a source of stress and anxiety. At the time, she was caring for her two young children and rarely interacted with people outside of her household. "The idea of talking to new people, let alone traveling outside the house unaccompanied, was extremely nerve-racking for me," she admits. Like many women in her community in Andhra Pradesh in southeastern India, Nimmaka grew up believing that women were supposed to stay at home with the kids while their husbands went out to work. In India, more than half of women's work is unpaid, leaving them with limited resources and fewer opportunities. 
New Leadership Opportunities
Today, Nimmaka's life is profoundly different. Now nearly 56 years old, she is the chairperson of the Manyam Sahaja Farmer Producer Organization. She has been an active community mobilizer for the past 20 years, tirelessly walking door-to-door to meet with people and convince them to join the organization. "Belonging to a farmer's family myself, I wanted to give back to my community in whatever way possible — especially the women in these families," she explains. "I organized community engagement meetings trying to get more women to participate."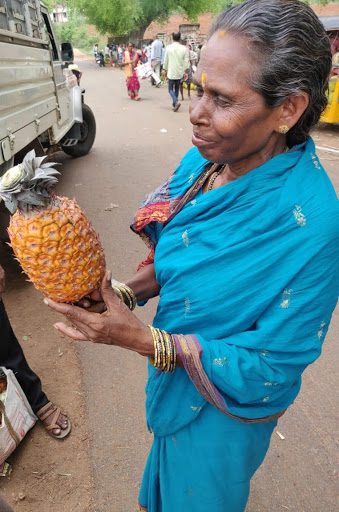 Farmer producer organizations (FPOs) are community-owned institutions that allow groups of smallholder farmers to operate with a collective voice, enabling them to connect with buyers, avoid intermediaries, and increase their household incomes. Despite the benefits of FPOs, many are still dominated by men, particularly at the leadership level. "We have both men and women as directors in the FPO, but the engagement of women directors is usually much lower than their male counterparts, both in terms of attending meetings and making FPO-related business decisions," Nimmaka explains. 
Since 2019, TechnoServe has been working with smallholder farmers and FPOs in Andhra Pradesh and Uttar Pradesh. The Sustainable Livelihoods for Smallholder Farmers program — made possible with grant funding support from the Walmart Foundation — aims to improve smallholder farmers' incomes by strengthening FPOs and transforming them into sustainable enterprises. 
Improving Farmer Producer Organizations
Through the program, the project team identified specific gaps as common across all FPOs. One overarching issue was the lack of women representation — both at FPO-level meetings and throughout procurement and marketing activities. Women in these communities had long depended on their husbands to make all financial and business-related decisions. As a result, even after becoming directors, they either did not feel comfortable sharing their input, or their suggestions were not considered. 
To help the FPOs grow into professional business organizations, the program team trained FPO directors on governance and business plan development. Women directors were particularly encouraged to attend these training sessions. After the training, women directors reported having the knowledge and skills they needed to lead these organizations confidently. "We have been conducting our board meetings regularly now, following the protocol taught to us by the TechnoServe team," Nimmaka shares. "Earlier, most of the women directors would be irregular in attending the meetings. The training has helped increase their knowledge about the FPO and a sense of ownership. They now treat the meetings and all other FPO activities as part of their work."
TechnoServe also noted that men dominated the procurement process of purchasing crops from farmers. "Procurement activities are always seen as something only men participate in," Nimmaka says. "The women directors and staff of the FPO have always been quite hesitant to move on-field for such activities." The TechnoServe team saw this as an opportunity for change. Each FPO director was trained on the quality metrics required for purchasing produce from farmers. They were also trained on weighing the produce using digital weighing machines at the time of procurement. This new knowledge has given women like Nimmaka the confidence they need to move beyond traditional gender roles.
Earlier, most of the women directors would be irregular in attending the meetings. The training has helped increase their knowledge about the FPO and a sense of ownership. They now treat the meetings and all other FPO activities as part of their work."
— Nimmaka Varahalamma, chairperson of the Manyam Sahaja Farmer Producer Organization
A Path Forward
Gender norms in India will not change overnight. While Nimmaka was gradually successful in getting more women in her community to participate in the FPO, she admits that there is still work to do. However, as she reflects on how her life has changed in the last 20 years, she is proud of the progress she has seen and hopeful for a future with more women leaders. "I joined [the promoting organization of the FPO] in 1998, at a time when women hardly ever stepped out of their houses," she recalls. "Today, I lead an FPC with over 750 farmer members, of whom nearly 46% are women! This is a huge change from back in the day when only men used to enroll as shareholders, and I hope to see more women engage actively with the FPC in the future."