Change is Possible: Mozambican Women Forge a New Path to Financial Independence
In Mozambique, women often face barriers that limit their ability to achieve financial independence. TechnoServe is working to identify economic opportunities for women and find business partners with the incentive and ability to break down the barriers Mozambican women face on a daily basis.
Elsa Comé once dreamed of becoming a journalist. But when that dream didn't come true, she turned her attention to an entirely different subject: agricultural economics. The 28-year-old lives in a suburb of Maputo, Mozambique, and has turned her passion for helping people into a career.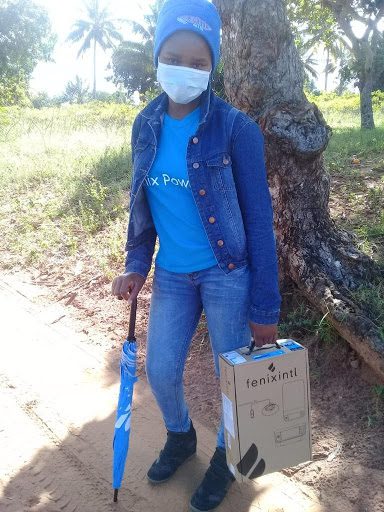 "I help people that live in the rural areas, where there are considerable serious problems, such as lack of electricity," she says. In sub-Saharan Africa, only 43% of the population has access to electricity — less than half of the global access rate.
Elsa is a sales agent at Fenix International, now part of ENGIE Energy Access, a leading solar home system provider in sub-Saharan Africa. In rural areas not connected to the power grid, solar energy can enable families to run lights, phones, radios, and more. The company landed in Mozambique in 2019 with the goal of bringing affordable solar panels to 200,000 rural households by 2022. These panels are distributed by local sales agents like Elsa.
Working as a sales agent has given Elsa a sense of purpose and financial independence, allowing her to support her family. "My financial life has changed. I have independence, and I am now able to help my family in any way I can," she says. "My grandmother is in a rural area and used candles for lighting. Now I have helped her buy a solar kit from Fenix."
But for Elsa and many other women like her, the path to business and career success has not always been easy. 
Mozambican Women Face Barriers as Sales Agents and Customers
Despite their equal importance with male entrepreneurs, Mozambican women often have smaller businesses, employ fewer people, balance greater demands at home, and face discrimination and unequal access to networks and information. 
TechnoServe is working with Fenix International through the Women In Business (WIN) program, funded by the Swedish Embassy. WIN's role is to identify opportunities and barriers for women and find business partners with the incentive and ability to break down those barriers. 
After Luke Hodgkinson — Managing Director of Fenix in Mozambique — attended WIN's launch event in 2019, he asked for TechnoServe's help to expand the company's sales to more women clients through a gender-balanced agent team. 
The TechnoServe team surveyed current and potential employees and customers and found that, generally, women had more challenges in becoming agents because of biases during the recruitment process, restrictive gender norms, and lack of information.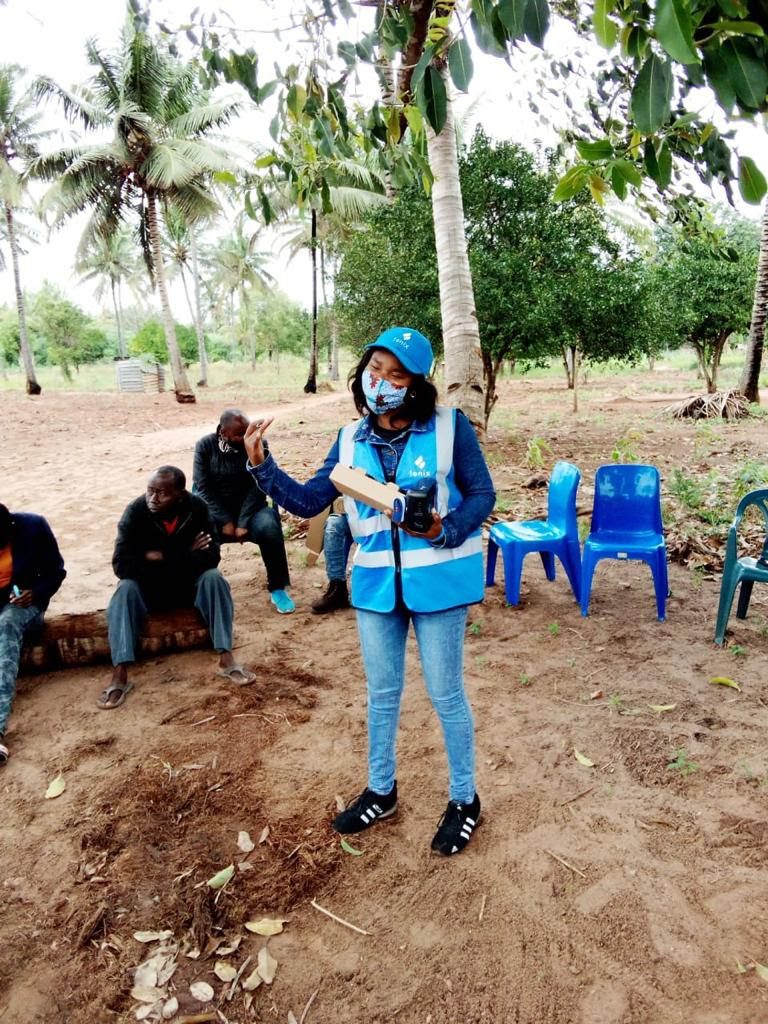 Women were more likely to lack family and professional support, causing them to drop out more frequently than men. 
On the customer side, the TechnoServe team found that in dual-partner households, women were more likely than men to consult their partners when making the decision to purchase a Fenix product. However, both men and women use Fenix products in most customer households.  
The TechnoServe team helped Fenix see that their women customers often held less financial and decision-making power in the household. Using this information, Fenix and TechnoServe worked together on a new module for Fenix's 'Apprenticeship' distance-learning training platform for sales agents. This module specifically addresses techniques and best practices for finding and selling to women customers, aiming to drive greater gender equity in their customer base and bring the benefits of clean energy and lighting to more women-led households.
With Financial Independence for Mozambican Women, Change is Possible
Despite facing systemic gender-based challenges, Elsa is an example of the potential for change. 
"It is not enough to wake up, go to one's machamba [a garden used to grow produce for personal consumption], go back home, eat, and sleep," Elsa says.
It is urgent to tell women in Mozambique that they need to open their minds, and they need to know that it is possible to have a job. Today, there is no longer the idea that a certain job is specifically for men or women."
— Elsa Comé
One of the main goals of the partnership between Fenix and the TechnoServe project is to promote financial independence for Mozambican women. Since the beginning of the partnership, Fenix has been implementing changes to its business with TechnoServe's support.
Gender-sensitive training has helped sales managers identify and address their own unconscious biases. Guidance on how to support women sales agents has helped make them less likely to drop out. And issuing concrete incentives to staff has motivated supervisors to hire new women sales agents.
As a result, Fenix has made great strides including more women, both as sales agents and customers. In the last quarter of 2020, the solar home systems company increased the retention rate of women agents by 60% and has grown the share of women as clients by 31% from the previous quarter.
"Whatever comes ahead, we need to embrace [it]," Elsa says. "We just need to have willpower and commitment. Look where I am. It was not easy, but I made it. I am almost touching the sky. If Fenix doesn't stop, I will not stop either."
Learn more about how TechnoServe is helping Mozambican women gain financial independence.