Ask a TechnoServe Expert: Mefthe Tadesse on Climate Change Resilience
May 07, 2019
"Ask a TechnoServe Expert" is a new series where our staff members, who work on a range of important global development issues, answer your questions. In this edition, Ethiopia Country Director Mefthe Tadesse answered your questions on climate resilience.
Across East Africa, farmers are implementing climate-smart practices, such as intercropping and crop rotation, to improve their resilience. Pictured: Yukro cooperative, Jimma zone, southwestern Ethiopia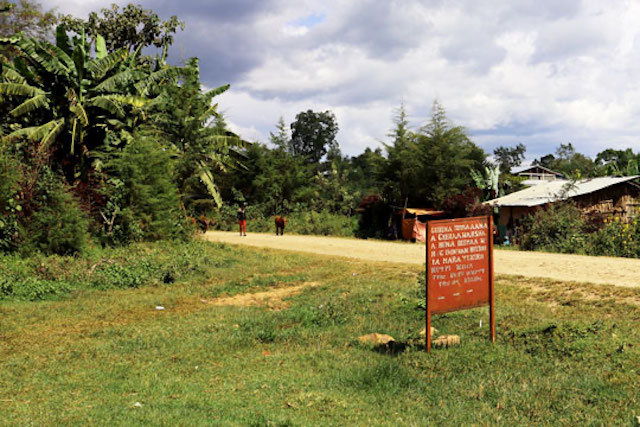 In celebration of Earth Day, we asked you to submit questions for Mefthe Tadesse, TechnoServe's Ethiopia Country Director, who has special expertise in climate-smart agriculture. Mefthe has worked for TechnoServe for eight years and has nearly 20 years of experience in business and international development. As TechnoServe's Ethiopia Country Director, she has managed several large agricultural value chain projects that improved livelihoods for thousands of smallholder farmers. Many of these projects promote climate change resilience through approaches like better water management, agroforestry, soil conservation, and climate-smart agriculture.
How can smallholder farmers improve their resilience against climate-related threats?
- Weldone; Nairobi, Kenya
A farmer's ability to improve resilience to climate threats depends on local geography, land size, and what crops they are growing. For example, some crops, such as maize and cowpea, are more drought-tolerant than others. In East Africa, drought is of particular concern because most farmers rely on rain-fed agriculture.
To improve overall climate resilience, TechnoServe helps farmers adopt climate-smart agriculture (CSA) techniques. CSA is an integrated approach that includes increasing farm productivity, enhancing farmer resilience to climate threats, and reducing greenhouse gas emissions when possible.
TechnoServe teaches farmers techniques such as crop rotation (planting different crops at different times in the same soil); intercropping (growing different crops in close proximity); agroforestry (tree planting); and income diversification. Crop rotation and intercropping improve soil quality, reduce weeds and pests, and reduce farmer risk in the event of a disease outbreak or crop failure. Agroforestry is beneficial because trees can provide shade, prevent soil erosion, and sequester carbon. Finally, farmers should consider alternative supplemental sources of income to reduce livelihood risks in case of prolonged droughts, natural disasters, or extreme weather events.
"A farmer's ability to improve resilience to climate threats depends on local geography, land size, and what crops they are growing."
TechnoServe Ethiopia currently has a number of projects that encourage climate resilience, including an innovative new program called Tikkun Olam Ventures, which has introduced farmers to drip irrigation technology. Drip irrigation involves channeling water through a system of pipes either above or below ground and slowly depositing the water directly in the root zone, reducing evaporation and runoff. This technology has the potential to increase farmers' yields and reduce annual water usage, making farmers less vulnerable to drought.
Have you seen a difference in yields and plant health from farmers who implement climate-smart practices vs. farmers who don't?
- Ryan Roberts; Maryland, USA
Changes in climate can often lead to crop loss and decreased yields. Farmers who implement climate-smart practices are less vulnerable to changes in rainfall, temperature, and frequency or intensity of extreme weather events – so they do typically see higher yields long-term. However, these changes take time and farmers will not see increased yields overnight. Specific climate-smart techniques also vary greatly based on location and the economic situation of farmers in the region. For example, some CSA techniques, such as drip irrigation, can be costly for farmers, while other techniques, such as rainwater harvesting (the collection and storage of rainwater), are less expensive and easier to adopt.
"Farmers who implement climate-smart practices are less vulnerable to changes in rainfall, temperature, and frequency or intensity of extreme weather events."
Farmers are increasingly seeing the benefit of CSA. Last year, in Uganda, TechnoServe provided CSA training for a group of sorghum and barley farmers when a major drought struck the area. When harvest time came, these farmers increased their crop revenue by an average of 64 percent compared to a group TechnoServe was not working with that had used regular farming techniques. We hope this approach will help the farmers we work with improve their incomes, even in the face of increasing climate unpredictability.
In Ethiopia, women like Birtuk Yalem, a leader of the Yukro cooperative and a mother of eight, are disproportionately impacted by climate change.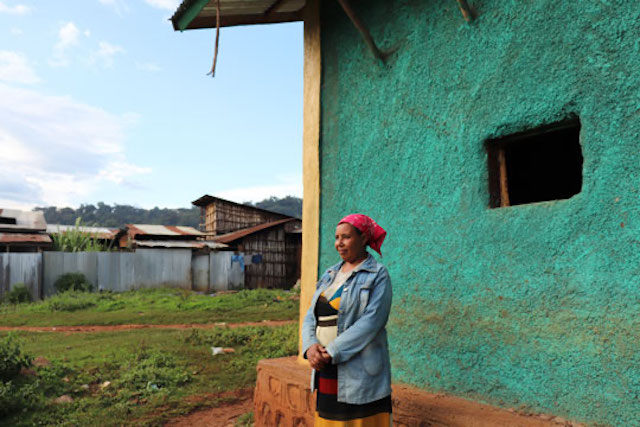 What do you think is the different impact of climate change on women and men farmers? What do development partners, including the business community, need to do to enhance women's resilience?
- Yewubdar Hailu
Climate change disproportionately affects women and children in developing countries. Throughout the developing world, for instance, women are often tasked with gathering water for the family. Extended periods of drought force these women to walk further and/or rely on water sources that are not safe, such as contaminated rivers and streams. In addition, reduced crop yields can lead to lowered farmer incomes and a decline in food security, which typically impacts women and children first. Finally, the unpredictability of farmer incomes due to climate change often means that families are less willing to spend money on their children's educations and other important long-term investments, such as maternal health.
The business community should study the impacts of climate change on their supply chains through a gender lens. Women often lack the information and tools necessary to mitigate their climate risks. For development partners, it is important to take gender differences into account when designing programs. Ultimately, the goal should be to develop programs that allow men and women to have equal access to the education and economic opportunities that make them less vulnerable to climate threats.
"Reduced crop yields can lead to lowered farmer incomes and a decline in food security, which typically impacts women and children first."
Is TechnoServe making any efforts to promote composting or any of the more sustainable nutrient cycling methods that seem to be more common among organic growers in the developed nations? If so, do you think this is a growing trend in Ethiopia?
- John Rygh; Idaho, USA
Composting has great potential to help smallholder farmers in Ethiopia and around the world increase their yields and their resilience to climate threats. Composting is a relatively low-tech agricultural technique that can be easily scaled up or down based on the needs of a particular farmer or community. This technique is great for reducing waste, improving soil quality, and ultimately increasing crop yields and farmer income.
Many of TechnoServe's programs include a composting and mulching component. For example, our Ethiopia coffee sustainability program in collaboration with Jacobs Douwe Egberts introduced coffee husk as a type of mulch for coffee farmers. The husk – which is the coffee skin that is discarded when sun dried coffee is processed – used to be dumped into a river or burned. This disposal method caused extensive environmental damage and posed a fire hazard to the community. To address this, TechnoServe introduced a system where the husk is collected and distributed to farmers by coffee cooperatives to be used as a mulch. Mulch is a natural way to prevent soil moisture loss and reduce weeds without using chemicals. Once mulch was introduced, farmers began to notice significant improvements in the condition and productivity of their coffee trees.
In general, composting and mulching have great potential. However, farmers in Ethiopia and across East Africa have been slow to adopt these practices. Challenges include lack of information on the benefits, lack of technical knowledge necessary to get started, and trouble maintaining the necessary infrastructure for a successful composting or mulching system.
Do you have other questions for our development experts? Stay tuned later this month for our interview with Juan Carlos Thomas, TechnoServe's Global Entrepreneurship Director.
Related Blog Posts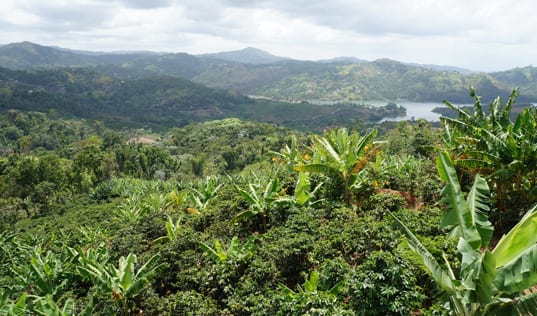 We spoke with TechnoServe's new coffee program manager for Puerto Rico about his background in coffee, his plans to revive the industry, and the biggest challenges he foresees.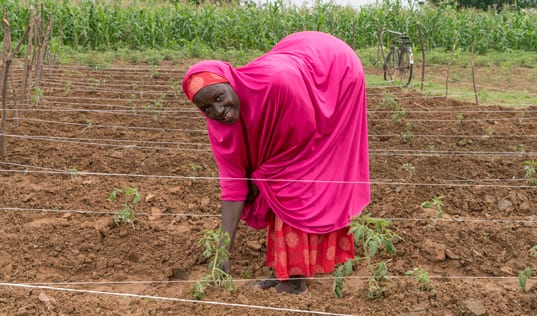 In Nigeria, TechnoServe is helping tomato farmers boost incomes and reduce post-harvest losses, while adapting to a changing climate.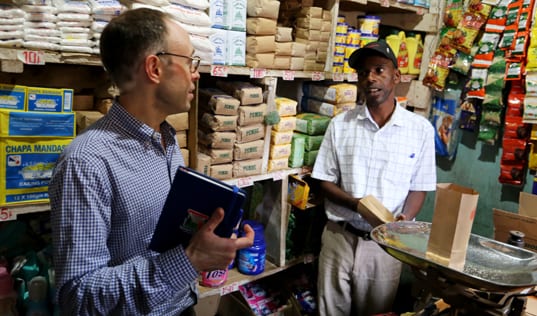 TechnoServe and Moody's Foundation have partnered to support micro-entrepreneurs in Kenya's micro-retail sector through the Smart Duka Initiative.