5 Reasons Why Nuts Are a Secret Weapon in the Fight Against Poverty
October 19, 2017
For National Nut Day, we are celebrating some of the top ways that nuts offer an all-in-one solution to creating lasting, inclusive change for families and economies around the world.
It's National Nut Day in the U.S., a country where nut consumption is on the rise. But, if you don't go nuts for nuts, TechnoServe is honoring Nut Day by celebrating five of the top ways that healthy nut markets help to improve livelihoods. Within their different shells, nut varieties around the world hold the key sustainable and inclusive growth for rural and urban families in developing economies. Here's how:
Carlos Lássimo grafts cashew seedlings with his 10-year-old son, Adamo, in Cataputa, Mozambique. Carlos is using the increased income from his cashew business to pay for his children's school fees and to build a brick house.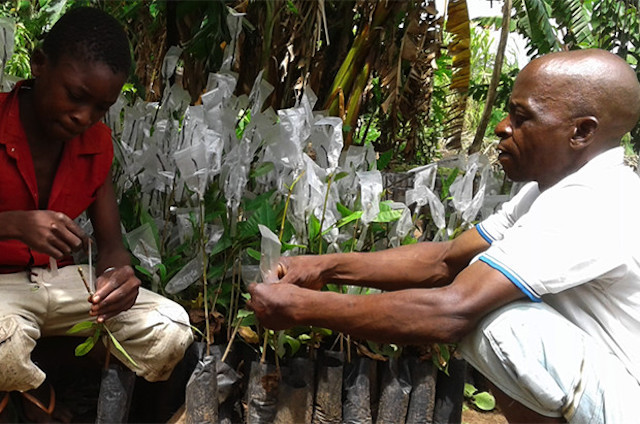 1. Nuts provide important income to farming communities.
Learn more about it:
Nuts can require extensive processing, from steaming to peeling, shelling, and grading. The manual nature of much of this processing means processing plants can often operate locally, keeping the nuts' value in rural communities.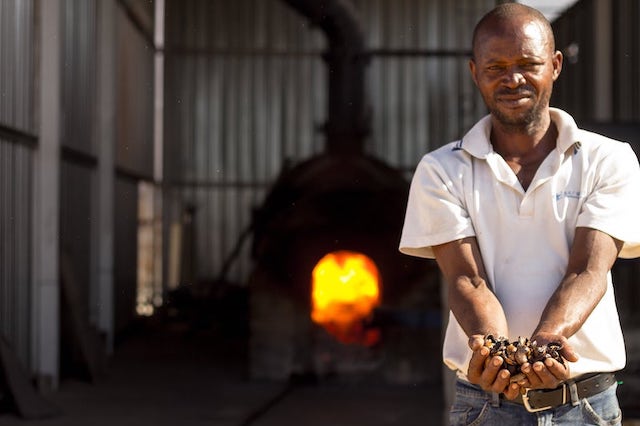 2. Beyond rural communities, nuts also present the opportunity to create change along an entire value chain. Nuts require processing, meaning cashew-producing countries can capture greater value from their harvests and create more employment opportunities by establishing processing plants.
Learn more about it:
Sweet Benin is a beverage label that turns the cashew apple, normally left to rot in the cashew fields, into a nutritious drink for local consumers.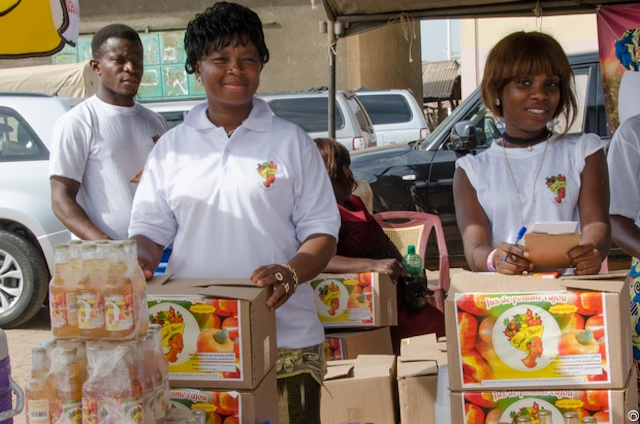 3. In addition to normal processing, many nut crops offer byproducts that can also be utilized to develop entirely new markets, creating new products and employment opportunities while reducing food waste.
Learn more about it:
Although women are traditionally excluded from income related to nut production, enterprising women around the world are working to increase their household incomes through new businesses and processing jobs.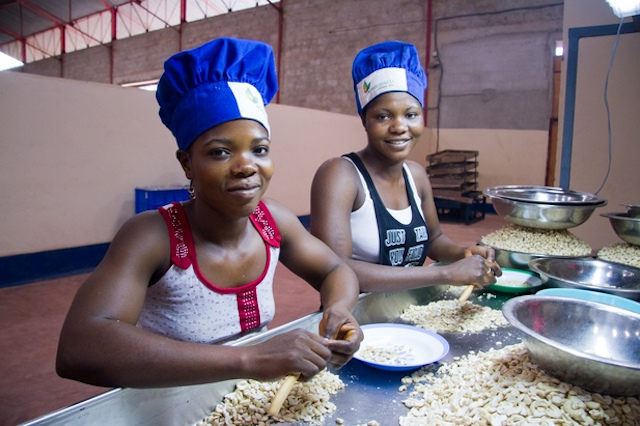 4. Many of these new value chains provide employment opportunities for women, who are often excluded from the crop's production.
Learn more about it:
At a MozaCajú cooking demonstration, Mida Juma (right) and Anacleto Mart demonstrate how to make sweet and spicy cashew treats that can be sold in local Mozambican markets.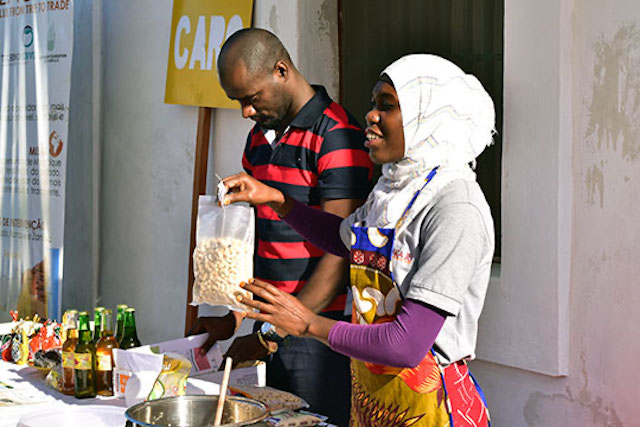 5. Finally, nuts are delicious and nutritious, as are many of their byproducts. Byproducts in particular often stay within cashew-producing communities, where they increase access to essential nutrients and fight undernutrition.
Learn more about it:
Take our "nutty" quiz to see how much you know about nuts and share with your friends!
Related Blog Posts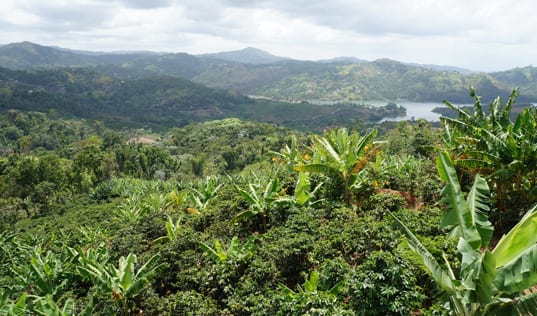 We spoke with TechnoServe's new coffee program manager for Puerto Rico about his background in coffee, his plans to revive the industry, and the biggest challenges he foresees.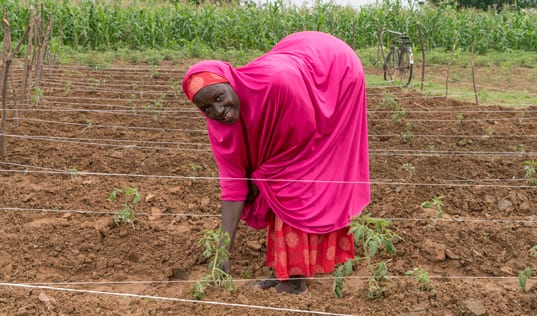 In Nigeria, TechnoServe is helping tomato farmers boost incomes and reduce post-harvest losses, while adapting to a changing climate.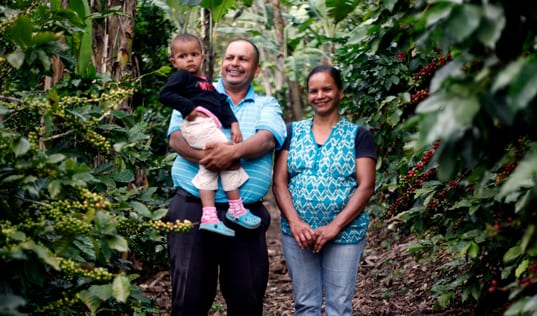 To celebrate National Coffee Day, TechnoServe shared insights and stories about the smallholder farmers who grow this transformative crop and the impact coffee has had on their daily lives.