The Cashew Apple Doesn't Fall Far from the Tree
Dive deep into a TechnoServe project that worked to connect smallholder Mozambican cashew farmers to rewards that went far beyond just nut production. Carlos Lássimo not only learned how to be a more productive cashew farmer, but also a seedling producer, and is now sharing his knowledge and spreading the wealth in his community.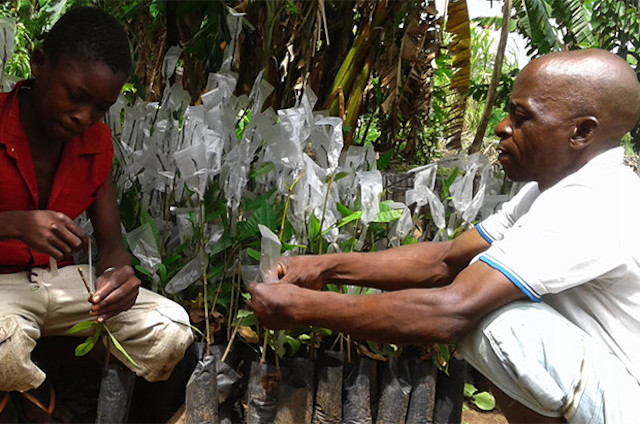 Editor's Note: This blog was originally published in 2016 and was updated in March 2020.
In the small village of Cataputa, Mozambique, Carlos Lássimo grafted cashew seedlings with his 10-year-old son, Adamo. Just as Carlos had learned about cashew production from his father, he taught his son traditional farming knowledge, which has been passed on from generation to generation. He also passed down proven skills and practices that he gained through his work with TechnoServe, through a program called MozaCajú.
Teaching Best Practices
Carlos joined other MozaCajú promoters in receiving training on techniques and technology for improved cashew production, including cleaning, pruning, and post-harvesting practices. In 2016, he participated in a training on crop protection techniques. Since warding off disease and pests could double cashew production, this was one of the most important trainings of the crop season.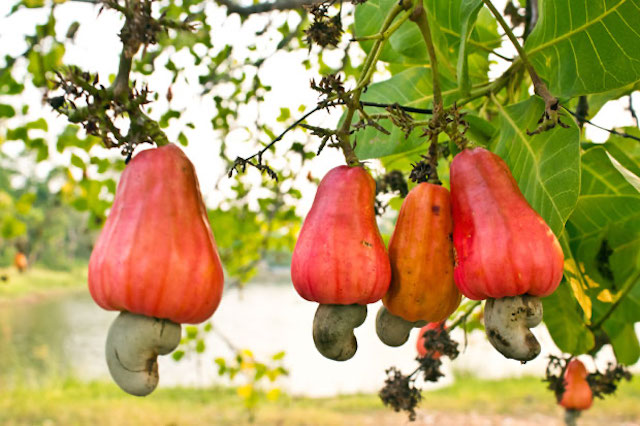 You could say that Carlos was a stellar student in MozaCaju, as he was chosen to become a MozaCajú promoter – a farmer who is trusted and known in his community and who is trained to deliver technical assistance on cashew production to other farmers. Each promoter teaches up to 200 cashew farmers in his or her community on these various topics. With 165 promoters, MozaCajú was able to provide extension services to over 23,000 cashew farmers!
As a promoter, Carlos attended MozaCajú trainings and then disseminated this knowledge and information in his community. He used his own field of 50 cashew trees to teach the other farmers and demonstrate the impact of the learned techniques and technologies.
Though it may seem simple – sharing knowledge on basic production techniques – this type of training can make a big difference to a small farmer. How big? After Carlos began applying these techniques to his cashew trees, his production almost doubled, from 600 kilograms in 2013 to 1,150 kilograms in 2015. The average cashew farmer in Mozambique harvests on average 400 kilograms of nuts from their trees, so applying these proven practices is the difference that changes lives.
Sowing Seeds of Profit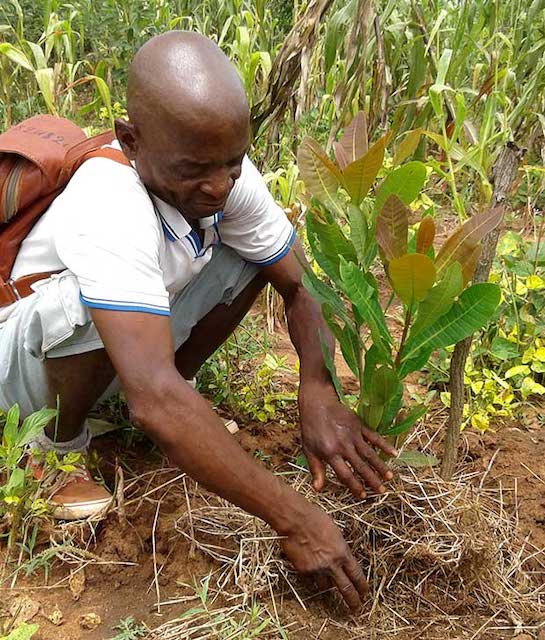 In addition to learning improved production techniques, Carlos learned how to grow cashew seedlings through MozaCajú trainings on grafting and seedling production. This is of utmost importance in Mozambique, where the aging of cashew trees has become a major barrier to increasing production levels. Following the trainings, Carlos received materials and support to establish his own cashew seedling nursery on his farm. During the 2014-2015 crop season, he successfully grafted 1,200 seedlings at a 76% survival rate. He then increased his seedling production by successfully grafting more than 9,700 seedlings at an 82% survival rate.
Seedlings and nurseries are an important part of cashew production and without access to these, farmers like Carlos cannot plant new trees or expand their farms. The nurseries also provide another business opportunity for farmers. With few existing private nurseries in northern Mozambique, MozaCajú supported farmers like Carlos to establish 85 nurseries.
After delivering the seedlings to local producers – purchased on a subsidy from MozaCajú – Carlos earned an additional $1,350. Carlos also used his knowledge of cashew seedling grafting to successfully graft 600 seedlings of various other fruit trees. All told, Carlos was able to earn around $1,850 from his nursery activities in one season. Compared to the average income of a farmer in Mozambique, Carlos was able to lift himself and his family out of poverty.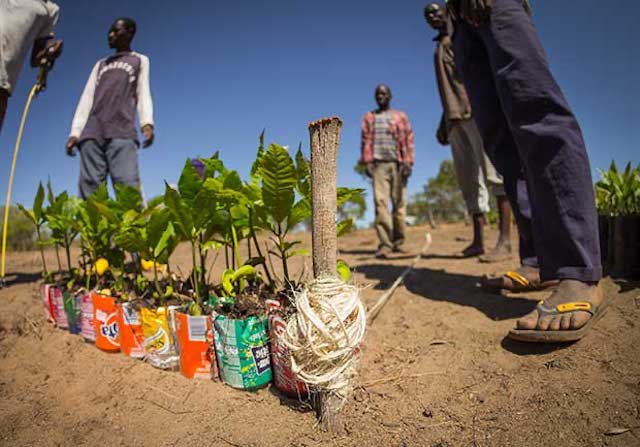 The Rewards are Plentiful
MozaCajú also provided "My Cashew Business" trainings on commercialization techniques and strategies. Based on what they learned, Carlos and his neighboring farmers aggregated their cashew yields and were able to negotiate with a trader for a higher price. For Carlos, this resulted in revenue of $480 for the season – around $40 more than selling at market price.
With the financial boost Carlos earned from the new production methods, he started building a brick house in his hometown of Montepuez. He also paid school fees for his children and grandchildren. 
Support farmers like Carlos through a donation here.