3 Stories of Climate Change Resilience in Action
To celebrate Earth Day, TechnoServe shared stories and lessons of climate resilience from our work in Africa, India, and Latin America.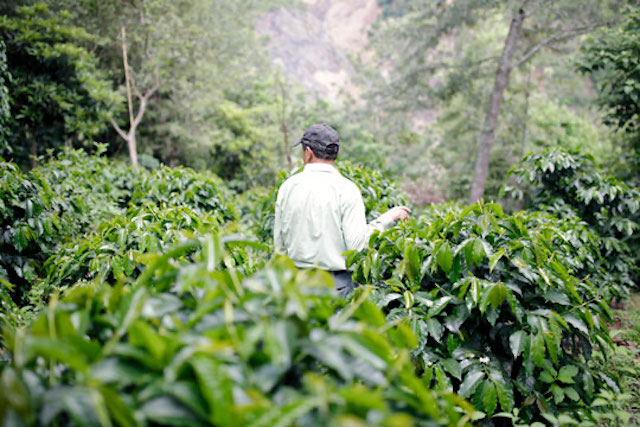 In the United States and around the world, Earth Day is a time for education, activism, and the recognition of our shared responsibility for protecting the planet. But smallholder farmers around the world do not have the luxury of celebrating this occasion once a year – for them, the immediate challenges of protecting and adapting to their local environment mean that every day is Earth Day.
At TechnoServe, we know that there is an intrinsic link between a healthy planet and the livelihoods of the smallholder farmers we work with every day. While we must address the root causes of climate change, we must also help farmers adapt to the already changing climate.
To celebrate Earth Day 2019, we shared stories and highlights of our work around the world to help build climate change resilience, guided by the belief that agriculture can be both climate-smart and economically viable for smallholder farmers and businesses.
Three Stories of Climate Resilience
Just as small farmers face serious risks from a changing climate, so do the businesses that rely on these farmers for raw materials and supplies.
The CEO of Nespresso, Jean-Marc Duvoisin, recently discussed how the company's partnership with TechnoServe is helping promote both environmental and economic sustainability for the farmers in its supply chain, sharing thoughts with TechnoServe CEO Will Warshauer.
In Ethiopia, TechnoServe is working with Mother Parkers Tea & Coffee to reduce water pollution from coffee wet mill processing. Through the Water Wise program, 87 mills in the region have reduced water usage and established natural water filtration systems.
In Uganda, TechnoServe partnered with a subsidiary of the global brewing company AB InBev to identify climate risks in sorghum and barley supply chains. Developing a comprehensive understanding of climate risk is an essential first step toward establishing the investments and strategies necessary to mitigate climate threats.
How Much Do You Know About Agriculture and Climate Change?
We developed a quiz to illustrate the impact of climate change on small farmers around the world. After taking the quiz, you'll learn some of the ways TechnoServe is helping these farmers cope with a changing climate. How much did you know? Share your answers with us on Facebook and Twitter.
Answering Your Climate Questions
TechnoServe's Ethiopia Country Director Mefthe Tadesse has managed several projects helping farmers protect and adapt to their local environment. Mefthe kicked off our new "Ask a TechnoServe Expert" series by answering your questions about the link between smallholder farmers and climate change.
Learn more about TechnoServe's environment and climate-related work.