El Salvador
While El Salvador, the smallest country in Central America, has the region's third largest economy, poverty rates linger above 30 percent.
The country is seeking to create more jobs and income opportunities by supporting the creation and growth of small businesses and by boosting agricultural exports. For more than three decades, TechnoServe has worked to empower El Salvador's entrepreneurs to create thriving businesses in addition to helping farmers in key sectors to connect to high-demand markets, both local and foreign.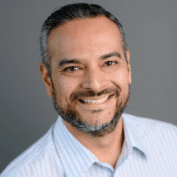 Oscar Artiga
Country Manager, El Salvador
Calle Las Palmas #137
Colonia San Benito
San Salvador, El Salvador
Producing Better Coffee Harvests in El Salvador and Nicaragua
The Better Coffee Harvest project gave farmers the skills they needed to transform their coffee farms into profitable businesses by training them on yield-enhancing, climate-smart agricultural practices that would boost their resilience to crop diseases. This project was funded by the J.M. Smucker Company, the U.S. Agency for International Development, and the PIMCO Foundation.
Resources
Accelerating Impact from Entrepreneurs
Lessons learned from TechnoServe's work with SGBs in Central America, based on research conducted by Emory University and the Impulsa Tu Empresa program.
Coordinador Nacional Del Proyecto Para El Salvador
Impulsa Tu Empresa…
2018 Annual Impact Report
Read our 2018 Annual Impact Report online. Explore our results from 2018, TechnoServe's 50th year.
Impulsa Tu Empresa Impact Audit Report from ImpactMatters
In 2017, TechnoServe engaged ImpactMatters, an impact audit firm founded with support from Innovations for Poverty Action (IPA), to review several projects within our portfolio. This impact audit reviews the Impulsa Tu Empresa program implemented in El Salvador, Guatemala, Honduras and Nicaragua from 2013 to 2017.