On International Youth Day, Celebrating the Next Generation of Change
In celebration of International Youth Day, we are sharing stories from a few of the many young people who have graduated from TechnoServe's programs around the world.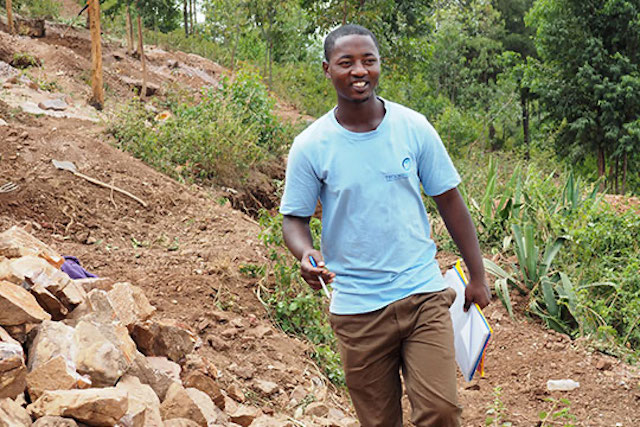 This International Youth Day, we celebrate the young people whose visions for a better future inspire us at TechnoServe every day. With youth representing 25 percent of the total working age population, good livelihoods for this new generation are crucial for economic growth in developing countries. Across Africa, India, and Latin America, TechnoServe works with young people to equip them with the knowledge and skills they need to be successful farmers and entrepreneurs, stimulating long-lasting, positive change for themselves and their communities.
Callixte Kayiranga participated in the Strengthening Rural Youth Development Through Enterprise (STRYDE) program in Rwanda. After graduating from the program, Callixte used the money he had been saving to lease a plot of land for a rock quarry. One year later, he was able to buy the full plot of land using the money from his quarry business. Today, he makes nearly $900 a month, which he uses to pay for his sisters' school fees and create employment opportunities in his community.
Youth in Africa really need to build the right confidence. Anything is possible, even without a lot of capital. It just takes some very simple skills, a general understanding about saving money, and some business sense."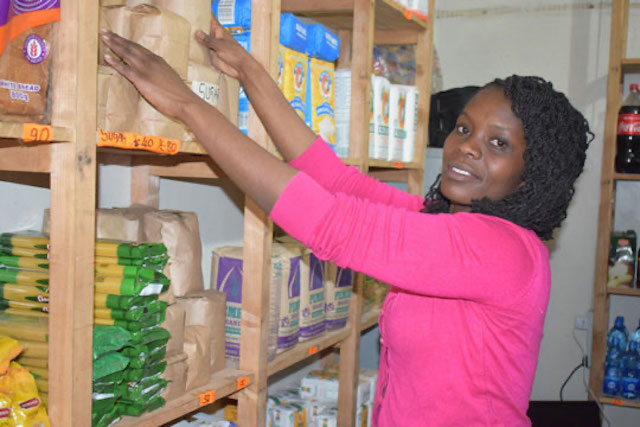 Winnie Yegon is a young business owner in Nairobi, Kenya. Winnie was able to start her business with a $500 investment from her family savings, but like many other young entrepreneurs, quickly ran into substantial challenges such as poor financial management and a disorganized shop layout. Following trainings in essential business operation skills through the Pan-African Youth Entrepreneur Development (PAYED) program, she increased her daily sales from $25 to $110.
With these new skills and knowledge, I look forward to achieving my vision of owning a large supermarket, as well as mentoring other young people who would want to venture into entrepreneurship."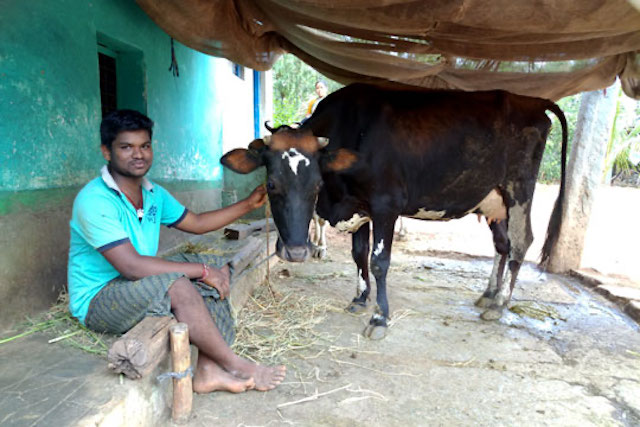 At 18 years old, Suresha had already completed his schooling, and even taken an additional course at an industrial training institute. Still, he felt no closer to creating a solid future for himself, and his job prospects were predominantly limited to low-paying industrial jobs far from home. But after seeing the poster for the Cargill Agri Fellow (CAF) program at his local community center, he saw the opportunity for a new life path.
At the university, I learned that farmers should optimally utilize all of their resources, so I plan to increase my vegetable and dairy farm […] by using techniques that use minimum fertilizer, land, and investment. I want to motivate others to do farming in this more profitable way.''
Thirty-year-old Violeta Martinez might not fit the mold of a typical CEO in her native El Salvador, but she's not afraid to push boundaries – or share the secrets of her success. In 2015, Violeta started her own company, selling handbags, wallets, shoes, and other accessories. However, she ran into many challenges as a young entrepreneur, including a lack of important business skills. Since graduating from the Crece Tu Empresa program, which provided business training, networking opportunities, and mentorship sessions, Violeta's business has flourished, and she has been invited to share her story at events around the world.
I knew how to create a product, but I didn't know what was next. [Through the program], I learned that I needed to create a business model and have a strategy."
Learn how you can support young farmers and entrepreneurs like Callixte, Winnie, Suresha, and Violeta.