Women-Led Business Helps Generate Peace and Prosperity in Peru
The women behind Mishky Cacao decided to create a safer future for their families and community – transitioning from coca to cocoa production and generating new value by manufacturing chocolate locally.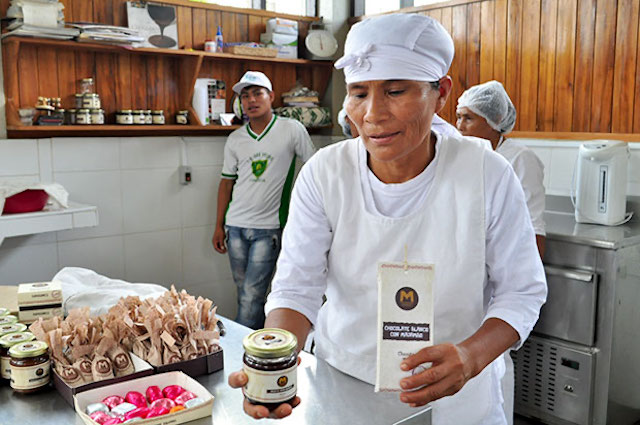 Step into the processing plant where the Mishky Cacao Producers Association makes its chocolates, and you'll find 12 women who have transformed their community – the small town of Chazuta in Peru's San Martín region.
However, the change didn't take place overnight.
Peru is the world's leading producer of cocaine, and until recently, the farms around Chazuta were dedicated to growing coca leaves – the raw material for the drug. Narcotrafficking, and the violence that came with it, dominated the community.
"Back then, there was nothing to do but cry and stay locked up in our houses. There was fear, terror from the violence," says Ayli Quinteros, leader of Mishky Cacao. Community members despaired over their children's future, too. "They didn't want to study. They saw easy money in coca," she recalls.
With support from the U.S. Agency for International Development (USAID), community members began to swap their coca plants for new cocoa trees. But those transition years were difficult ones, and farming families struggled to match the profits they had made with coca leaf. Mishky Cacao was born when Ayli and other women from the community decided to generate more value from their families' cocoa harvests by producing chocolate locally.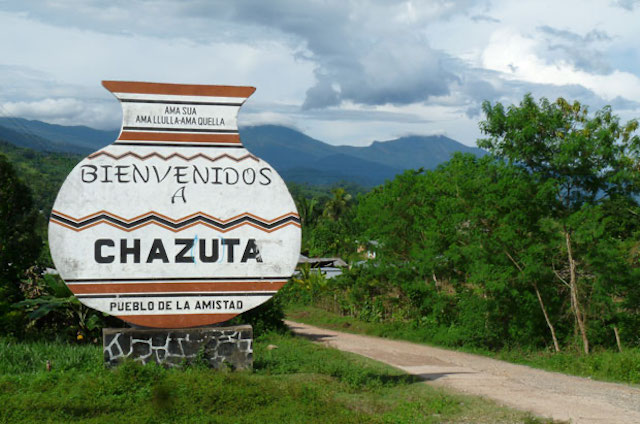 In 2012, TechnoServe began working with the twelve members of Mishky to improve their production, marketing and sales. Growing cocoa and manufacturing chocolate turned out to be a safer alternative for the smallholder famers and a mechanism to spur economic growth, which has improved the quality of life for the women, their families and community.
"We've seen a great change in our city and in our homes," says Ayli. "The men value and respect the women now because we are contributing to the household income, and the women have more opportunities to participate."
TechnoServe's support of Mishky is part of The Economic Development Alliance in San Martín, a program funded by USAID and implemented under a consortium of public and private donors, including the Government of Peru, the PIMCO Foundation, Peru Opportunity Fund, the World Cocoa Foundation and the West Foundation. Over the last few years, the Peruvian government has worked to establish a stronger system for implementing alternative products such as cocoa.
Thanks to the advising, training and capacity building, Mishky's productivity has vastly improved. In its first year, Mishky made $2,700. Now, Mishky earns that amount every month.  With the extra profit, the women have invested in upgrading the cocoa-processing plant in their community.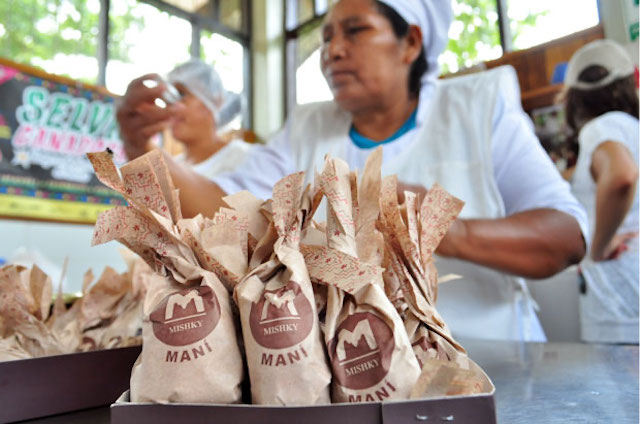 The women-led business has managed to promote its cocoa production at a regional, national and global level. Today, Mishky has been recognized internationally for its innovative chocolate products. In 2014, Ayli represented the association at the Le Salon du Chocolat in Paris, receiving the award for "Special Merit in the Americas."
Women are key to driving change in vulnerable communities. When women are seen as valuable partners and strong leaders with a voice, communities can create transformative change and sustainable economic growth.
Ayli has seen change in her own family. Her husband now sells the extra cocoa beans that Mishky doesn't need, her son started a youth group that markets jams and handicrafts, and her daughter grows cocoa on her own small farm. Ayli says, "The local economy and our community have changed and everyone laughs, sings and is free to enjoy."
Learn more about Peru's flourishing cocoa industry.