Time to Get Comfortable with Complexity: Insights from TechnoServe's East Africa Coffee Initiative
September 27, 2017
This post by Business Fights Poverty explores key insights from the Harvard Kennedy School's report on TechnoServe's East Africa Coffee Initiative.
This following is an excerpt from a blog originally published on Business Fights Poverty.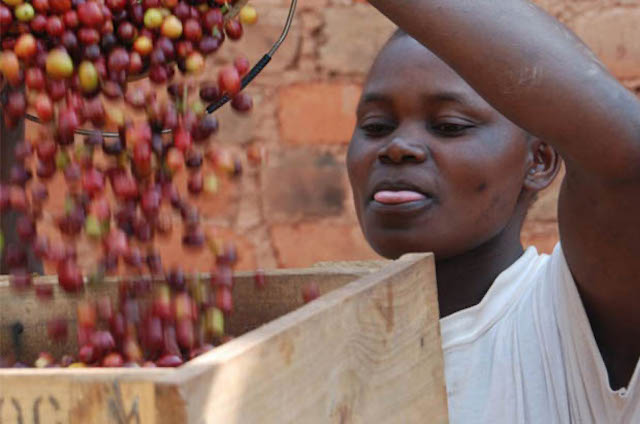 Read enough blogs, and you might think the formula for increasing smallholder farmers' incomes is well-known: training + access to (inputs x finance x markets). Simple, right?

Read the complete report: "TechnoServe's East Africa Coffee Initiative: An Example of System Leadership in Practice."
From 2008-2015, TechnoServe's East Africa Coffee Initiative reached more than 250,000 farmers in Ethiopia, Kenya, Rwanda, and Tanzania, increasing their incomes by more than 25%. A new report published by the Corporate Responsibility Initiative at the Harvard Kennedy School describes what lay behind these reach and impact numbers. It confirms that training and access to inputs, finance, and markets are essential. But it also reveals the enormous complexity involved in putting them in place.
"TechnoServe's East Africa Coffee Initiative was less a technical intervention and more an exercise in system leadership."
There is nothing simple about agricultural systems. In the East African coffee sector, there are five million smallholders. Many of them are organized into cooperatives for the purposes of marketing and selling their coffee. In Ethiopia, cooperatives are themselves organized into cooperative unions. There are private traders operating with and alongside the cooperatives, selling to exporters who in turn sell to roasters—who then sell to retailers and consumers like us. And there are challenges at each step of the journey. Smallholders often produce poor quality coffee. Their cooperatives struggle to gain access to financing for modern processing equipment. Exporters have trouble doing business with them because management and governance standards are low. Cooperatives don't have systems for sorting and storing coffee of different grades, and their leaders – who are not compensated on performance, or in some cases compensated at all – lack incentives to pass any price premiums back to farmers. Banks consider the sector too risky to lend, and the policy and regulatory environment requires reform.
In this context, TechnoServe's East Africa Coffee Initiative was less a technical intervention and more an exercise in system leadership: aligning incentives, building capabilities, and cultivating relationships of trust among diverse stakeholders in the coffee value chain and broader enabling environment. It also involved a healthy dose of innovation.
For example (believe it or not, this is not a comprehensive account):
TechnoServe identified demand for high-quality Arabica coffee in the specialty market and determined it was feasible for East African smallholders to meet it
The organization commissioned basic agricultural research, such as soil studies
This enabled it to provide farmers with customized agronomy training and facilitate access to appropriate inputs
For further examples and insight into the Coffee Initiative's innovations in system leadership, read the complete blog on Business Fights Poverty, or read the full report.
Related Blog Posts
In the second part of our consumer spotlight series, we are highlighting coffee from Zimbabwe. Coffee is making a comeback here after a decades-long decline. Since 2017, TechnoServe has worked with Nespresso to restore Zimbabwe's coffee-growing regions.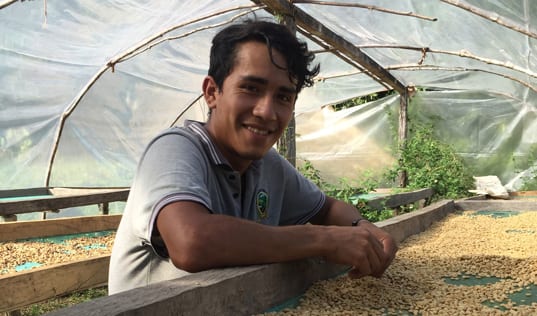 In San Martín, Peru, coca used to dominate the landscape. Now, through the Coffee Alliance for Excellence (CAFE) program, farmers in former coca-growing regions are learning how to improve their livelihoods through coffee.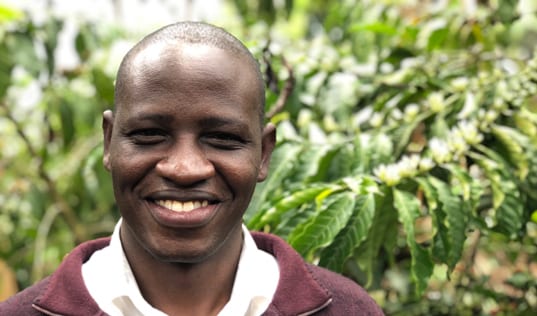 We spoke with TechnoServe's Africa regional agronomy advisor to learn more about his background in coffee and how he became a certified Q grader – the highest possible certification in the coffee sector.