TechnoServe's Top 5 Stories of 2019
From the use of drone technology in agriculture to the development of sustainable coffee supply chains, these are our top five stories from 2019.
In 2019, TechnoServe worked with thousands of small-scale farmers and entrepreneurs to overcome difficult odds, find creative solutions to thorny challenges, and build lasting change for themselves and their families. Here are the stories of these inspiring men and women that you connected with most this year.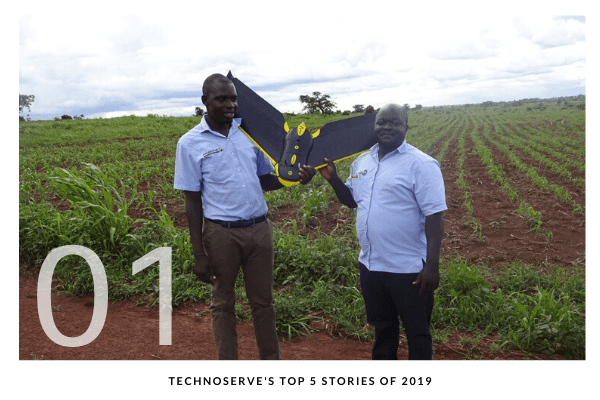 Can Drones Change Africa's Agricultural Future?
In sub-Saharan Africa, smallholder farmers face immense challenges because of low yields. Throughout Uganda, for instance, farmers' yields are far below what farmers achieve in other parts of the world. Among the reasons for this disparity is that, in addition to a lack of inputs and mechanization, most African farmers have not been trained to use advanced agricultural practices. Geospatial technology – such as drones and satellites – can provide the in-depth monitoring services needed to apply "precision agriculture" methodologies to farms, boosting yields and reducing spending on inputs.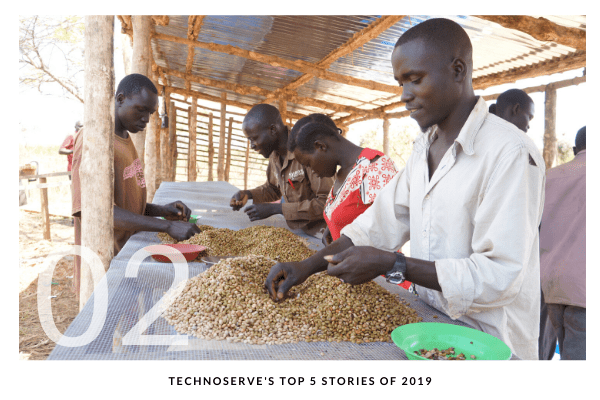 How to Help Coffee Farmers Manage Climate Change Threats 
Coffee farmers around the world face increasing pressures from climate change, which threatens their crops and their livelihoods. In response, TechnoServe and Nespresso have partnered to develop sustainable coffee supply chains around the world, increasing farmer incomes, enhancing coffee quality, and improving resilience to climate threats. In this blog post, TechnoServe CEO Will Warshauer and Nespresso CEO Jean-Marc Duvoisin discuss how this partnership is impacting smallholder farmers in Africa and Latin America.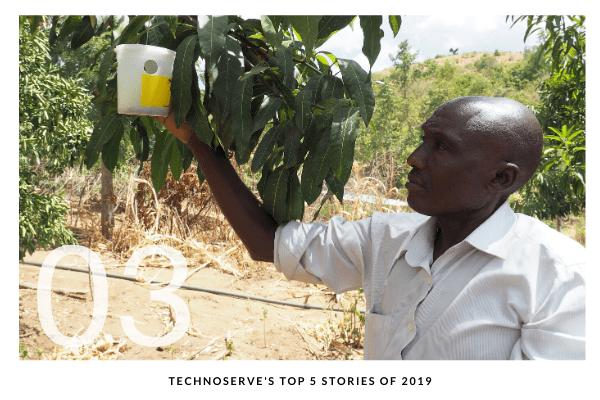 Partnering to Reduce Food Waste in Kenya 
In sub-Saharan Africa, almost 30% of harvested crops go to waste, which negatively impacts nutrition, the environment, and the income of smallholder farmers. TechnoServe and the Rockefeller Foundation partnered to address post-harvest loss in Kenya's mango value chain. Isaiah Kirema, TechnoServe's YieldWise program manager, and Betty Kibaara, associate director at the Rockefeller Foundation's Africa Office, discussed the project's most important findings – and what the development community should do next to address this issue.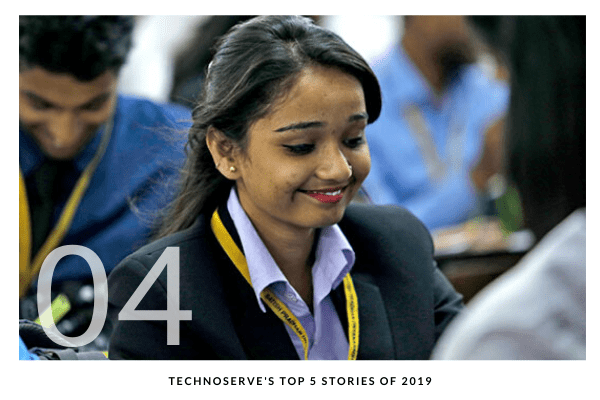 Every year, India produces more university graduates than any country except China, but many of these young people struggle to enter the formal workforce. According to a recent employability report, 80% of recent engineering graduates were considered "unemployable" by Indian hiring managers. Learn about how the Youth Employability Program – a partnership between TechnoServe, Citi Foundation, and J.P. Morgan – has equipped youth with the skills and connections they need to thrive in a competitive job market.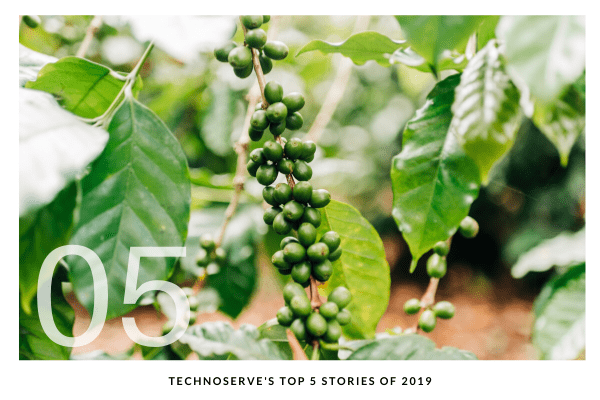 In Ethiopia, Coffee Creates Opportunity 
Ethiopia has ideal climatic conditions for coffee production, but low yields, low export prices, and value-chain inefficiencies make it difficult for coffee farmers to earn a living wage. Learn about how a career in coffee has opened up new opportunities for Ansha Yassin, a former TechnoServe business advisor who now runs her own coffee consulting business in Addis Ababa, Ethiopia. 
Read more stories from TechnoServe's work in Africa, Latin America, and India.