Supporting Micro-Retailers in Mozambique Through the COVID-19 Crisis
In Mozambique, micro-retailers provide essential food and household goods to consumers. However, these entrepreneurs are facing new challenges as they try to adapt to the impact of COVID-19. TechnoServe surveyed micro-retailers to identify their biggest challenges in this changing environment in order to shape an effective response.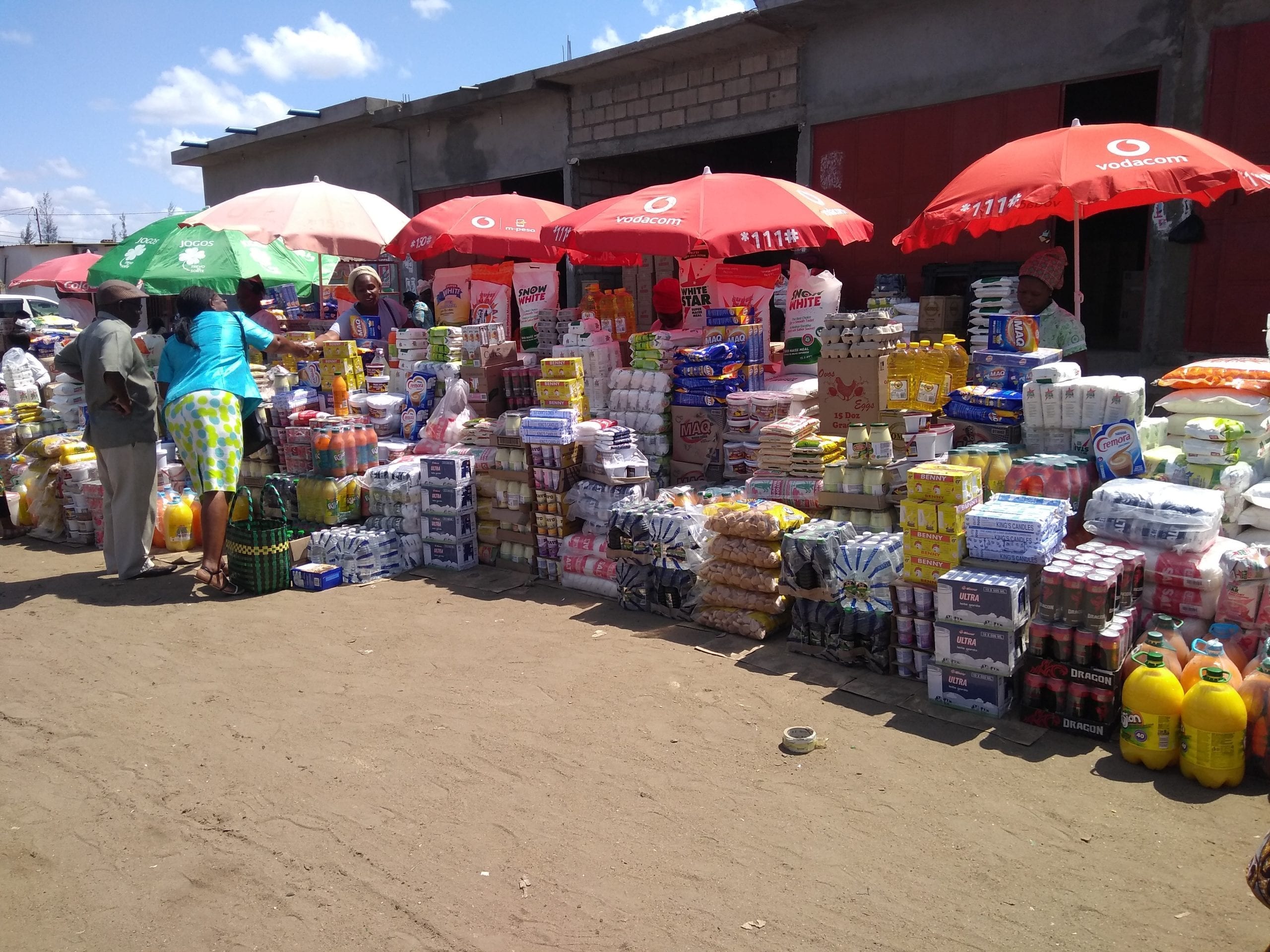 The markets are usually bustling in towns across Mozambique, where small grocery stores, tabletops, and informal traders sell 60-70% of the country's consumer goods. But the air — and the business — are much quieter these days, as the COVID-19 crisis ripples through local economies.
Many of these enterprises are owned by women, who even in normal times face greater obstacles than men in running their business. TechnoServe is working with women to improve their enterprises through the Women IN Business (WIN) program. After interviewing micro-retailers in the country's largest cities, Maputo and Mapola, TechnoServe released a report highlighting the main challenges and solutions for these women entrepreneurs during the COVID-19 pandemic.
Read the report: COVID-19 Impacts on Micro-Retailers
Micro-retail sales have dropped significantly
As the COVID-19 pandemic unfolded, the Mozambican government limited market trading hours and is now starting to place restrictions on movement. This, in addition to falling consumer confidence, has led to a decrease in demand, especially for non-essential products.
All of the 18 market-based micro-retailers TechnoServe contacted have seen a reduction in customers in the last few weeks. This is not surprising because micro-retailers typically serve the lower-income segment — people who want to save their money in times of uncertainty. In contrast, middle-income consumers often choose to "stock up" for fear of future shortages. 
As one resident in Matola explains, "People now prefer to go to bigger shops because they are controlling the number of customers being serviced. I go to Recheio Cash and Carry because they only allow a certain number of customers to enter, and I can use my card. The markets are still crowded and don't accept cards, so people are avoiding them." 
In addition, cash is still the main form of payment in markets, and customers have been advised against touching money because it changes hands so often. Those who have alternative options (e.g. an MPesa account or bank card) are preferring more formal retail options.
Learn more about the WIN program
Supply challenges are exacerbating the problem
Many retailers in Mozambique source from informal traders known as "mukheristas", who bring in goods from South Africa. These unlicensed traders now have greater difficulties crossing the borders because of restricted entry. This is leading to marked increases in wholesale prices.
Two-thirds of micro-retailers said that their suppliers had stopped providing credit. This, in addition to lower overall sales and higher wholesale prices, has meant that in some cases, retailers are unable to restock. They therefore find themselves trapped between lower demand and higher wholesale prices.
Higher wholesale prices mean higher consumer prices
WIN's analysis suggests that for many fast-moving consumer goods, micro-retailers are opting to maintain margins and instead deal with lower sales. Since market margins in particular are already very low, retailers have little choice but to increase the sale price. However, this masks a wide variation in how micro-retailers are handling the situation. Some said they are torn between keeping customers and staying afloat, and some reported selling their goods at a loss because they are afraid to lose customers. "There is no profit now because the buying prices are higher," says one micro-retailer at the Zimpeto wholesale market in Maputo. 
For the more formal – yet still micro – businesses, such as small mercearias supported by TechnoServe's Business Women Connect program, margins tend to be higher overall — around 25% in normal trading times. These businesses appear to be absorbing more of the rising wholesale price in order to maintain their customer base.
Women have been particularly impacted by COVID-19
Many women in Mozambique work in informal or semi-formal trade and retail, buying and selling household goods, agricultural, and other products. Women tend to have smaller businesses than men and less of an asset base to fall back on. Since the outbreak of COVID-19, changes in consumer behavior and government regulations have hit these businesses hardest.
WIN is working with distributors and market actors to support micro-retailers
TechnoServe's Women IN Business program is applying these findings to its work with market actors to find shared value opportunities to support women micro-entrepreneurs. WIN recently coordinated a virtual roundtable with the main micro-retail distributors in Mozambique and is now working with industry bodies to develop policies and activities that can support the supply of goods at attractive prices to micro-retailers. For instance, later this year, WIN will test a cash van distribution model with a major player who wants to sell more directly to informal markets.
As the impact of the pandemic continues to evolve, so will TechnoServe's response to this resilient group of women entrepreneurs.