Smart Investments for the Future of Food
Our 2016 Annual Report shared several stories of how TechnoServe projects around the world are creating business solutions with the power to improve lives, including the story of Horsin Kalikeka, whose specially outfitted bicycle helped him to increase his income while improving his community's access to nutritious foods.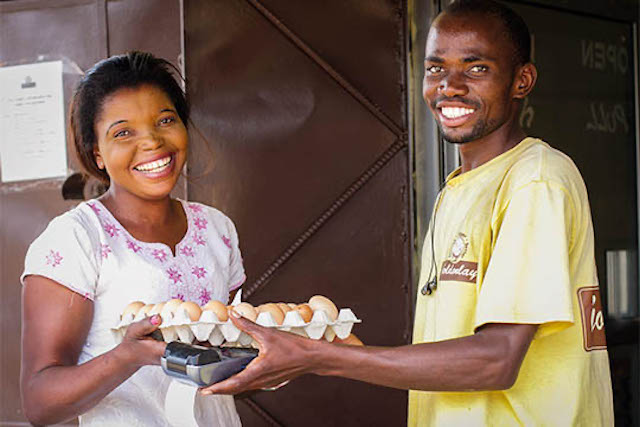 Bike peddler Horsin Kalikeka delivers fresh eggs to small retailers in Zambia.Horsin Kalikeka weaves through the streets of Ndola, Zambia, delivering eggs using a specially outfitted bicycle. On a typical day, he sells 2,400 eggs to about a hundred local market vendors (ntembas) as a new bike peddler for Goldenlay, Zambia's largest egg producer and distributor. This allows the 26-year-old to earn between $120 and $150 a month, which is twice the local minimum wage.
TAF's social objective is clear to us: 70 percent of the population are poor and the new distribution system gets the cheapest protein to the furthest point."
– Mason Chilala, Accountant, Goldenlay, Zambia
Goldenlay piloted this new distribution model in 2016 with support from TechnoServe's Technical Assistance Facility, or TAF. The cost-effective innovation increases Goldenlay's sales by bypassing the middlemen – passing savings down to small-scale retailers while increasing poor consumers' access to protein-rich food. Though seemingly simple, this innovation was a result of in-depth research and detailed planning by the Technical Assistance Facility. Implemented by TechnoServe since 2011, TAF has a mandate to increase economic and physical access to food for low-income Africans by providing technical assistance to the portfolio companies of the African Agriculture Fund (AAF).
The AAF is a $246 million private equity fund that was created to address food security challenges in Africa through investment in agriculture and food processing. Running on a budget of $11 million over seven years, TAF provides strategic support to companies in AAF's portfolio to improve their operations or facilitate changes in their operating models by engaging other actors in the value chain.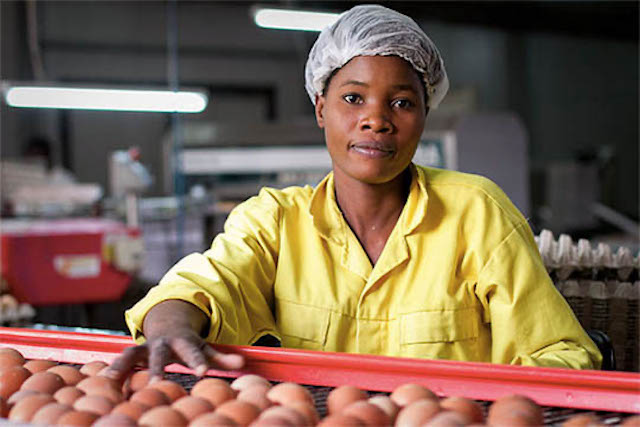 TAF's work in nine countries across Africa demonstrates the synergistic impact of technical assistance coupled with financial investment. For Goldenlay, the dual approach helped the company expand production from 250,000 to 450,000 eggs per day. In just six months, the bicycle distribution pilot created 50 new jobs, benefited over 1,800 ntemba owners, and exceeded Goldenlay's sales target tenfold. On the opposite end of the value chain, TAF is working with Goldenlay to transform its soya supply for chicken feed through an outgrower model that is helping hundreds of local smallholder farmers increase their incomes.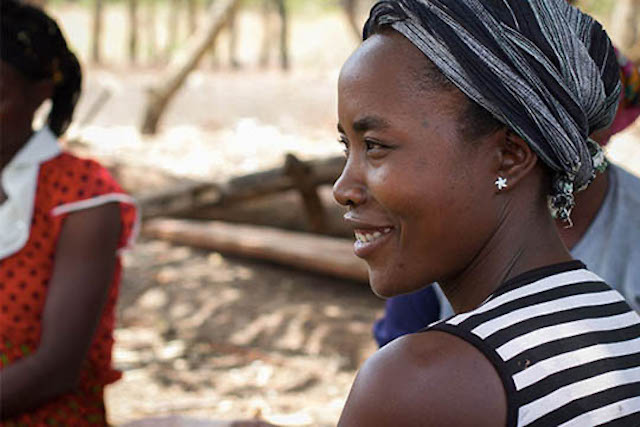 Each TAF intervention is designed to ensure meaningful impact on food security and a win-win for the business and beneficiaries. As a company like Goldenlay embeds a new and profitable business model, it is likely to scale the innovation, and other market players may replicate it, ultimately expanding the model's reach to more poor producers, consumers, and employees.
By the end of 2016, TAF has worked with 10 AAF portfolio companies on 42 impactful interventions, enabling the agribusinesses to reach more than 16,000 low-income beneficiaries. Seeking to contribute to broader learning on how technical assistance can boost investment in the agriculture sector to combat food insecurity, TAF released a report documenting learning from its first five years of operations.
Read more stories highlighting win-win business solutions for more prosperous communities in our 2016 Annual Report.