Q&A: Jon Miller and Lucy Parker on Big Business Driving Social Change
The authors of the new book Everybody's Business discuss the relationship between big business and society, and why they were inspired to donate royalties from the book to TechnoServe after visiting fruit farmers in Uganda.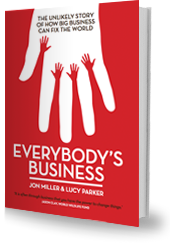 Jon Miller and Lucy Parker are the authors of the new book, "Everybody's Business," which explores the role that big companies can play in tackling major global challenges. As part of their research for the book, they visited Uganda and met farmers participating in Project Nurture, a partnership between The Coca-Cola Company, the Bill & Melinda Gates Foundation and TechnoServe that aims to help more than 50,000 small-scale mango and passion fruit farmers in Kenya and Uganda double their fruit incomes.
Below, Jon and Lucy discuss their experiences in Uganda and why they decided to donate royalties from the book to TechnoServe. Read a sample chapter of the book and buy "Everybody's Business" on Amazon.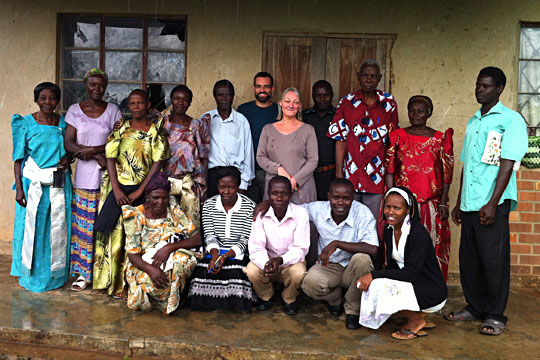 Q: How did you decide to write this book?
Jon Miller and Lucy Parker: You only need to scan the headlines in an average month to know that the relationship between "big business" and society is pretty dysfunctional. Whether it's about tax, or privacy, or worker safety in places like Bangladesh – there's a steady stream of stories that reinforce the perception that corporates are the bad guys. Of course, these giants are powerful entities, so it's good that they're held accountable. But there's another side to the story: big businesses are also huge concentrations of skills, resources and expertise. They can mobilize at speed and at scale. They can also be powerful engines of positive social progress. That's what this book is about.
Q: What stood out to you about the farmer groups you visited in Uganda?
A: Both of us were really moved by the self-reliance and resilience of the farmers we met in Uganda. They had been through hard times – "biting poverty," as one of them put it – but they'd worked hard to lift their community out of poverty, and they were optimistic about their future. They were really keen to stress to us that nobody had given them anything, only information and advice. They've done it through their own hard work, and they were really proud to tell us how – and to point out the motto on the wall of their meeting room: "we gain by our sweat."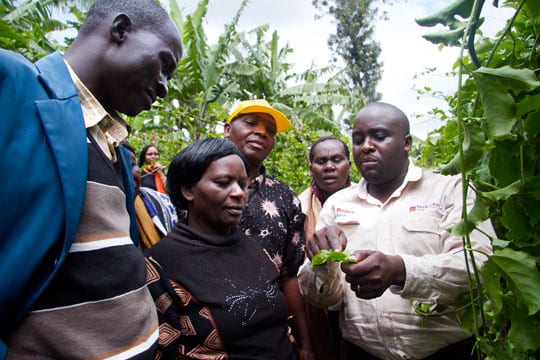 Q: How does Project Nurture speak to the theme of "Everybody's Business"?
A: An important theme of our book is how big businesses can benefit everybody involved – not just their shareholders. We wanted to bring to life what this looked like on the ground – and so we went on a journey through the world of business: from farms and factories to mines and shopping malls. It was an amazing experience – one moment we'd be talking to the CEO, the next moment we'd be talking to the smallholders as far out along the supply chain as you can go. We started our journey by visiting Project Nurture because it's a great example of how a mega-corporate like Coca-Cola can work with some of the world's smallest economic entities. And with the help if a partner like TechnoServe, they can do it in a way which benefits everybody.
[Farmers] can start to think and behave like small businesses, and plan how to improve their livelihoods. And it's working.
Q: What aspects of Project Nurture do you find particularly noteworthy?
A: The farmers get lots of practical information from the TechnoServe advisors – how to prune the trees, how to deal with pests, how to package the fruit, etc. As well as this, they get something equally valuable – a new attitude. Project Nurture tries to inculcate the "spirit of business" into the farmers. Although they've been farming their whole lives, many of them have never known how much it costs to run the farm, or if they make a loss, and if they make a loss how to change that. TechnoServe teaches them bookkeeping and other skills, and so they can start to think and behave like small businesses, and plan how to improve their livelihoods. And it's working: when we visited the farmers, they were planning on buying a pulping machine so they could get more value out of their mangoes, and take their business to the next level.
Click the image to read a sample chapter from "Everybody's Business" (PDF).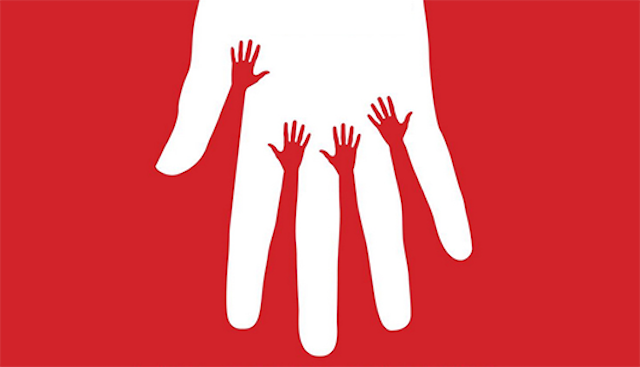 Q: Why did you decide to donate royalties from the book to TechnoServe?
A: We wrote this book because we believe passionately that business can be a force for good in the world – and TechnoServe embodies this in action, helping people lift themselves out of poverty through business. We were impressed by the dedication and intelligence of the TechnoServe team on the ground in Uganda, and humbled by the hard sweat of the farmers themselves. It was an inspiring start to our journey, and so we thought it only fitting that any royalties this book generates should go to TechnoServe. So we're telling everybody to buy copies for all their friends!