One Year of COVID-19: Catarina Bié, Small Business Owner in Mozambique
In this series, we check back with TechnoServe program participants previously featured on our blog, documenting how their lives have changed and progressed. Catarina Bié is a small business owner in Maputo, Mozambique. After receiving digital business training from TechnoServe, Catarina learned how to adapt her business to survive the crisis. Find out how she is doing now, seven months later.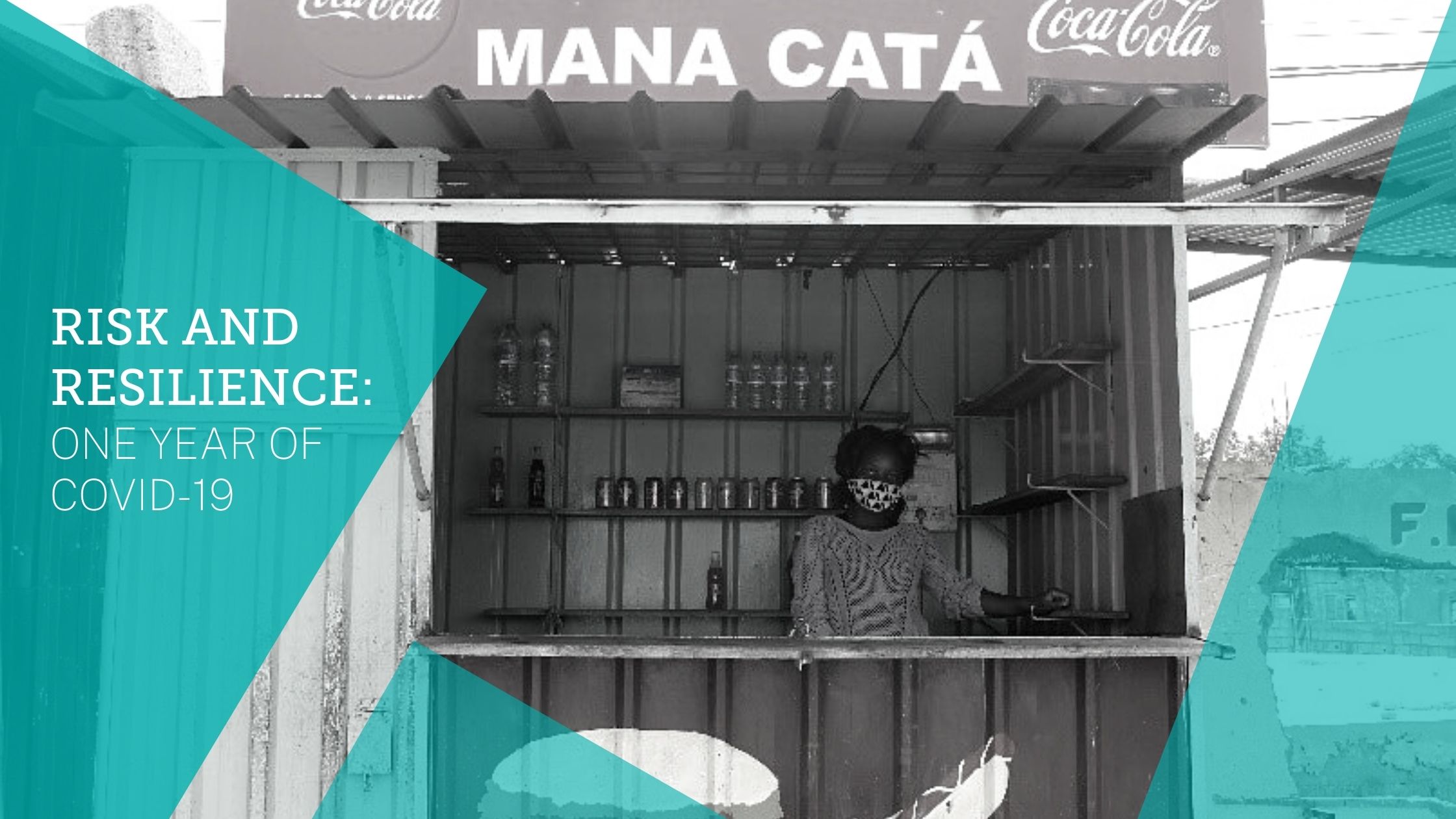 Before the COVID-19 crisis, Catarina Bié, a small business owner in Mozambique, had big plans for her takeaway shop. She planned to get her driver's license and save up enough money to buy a car to deliver products from her shop directly to her customers. 
Dreams on Hold for a Small Business Owner in Mozambique
But when the pandemic hit, Catarina was forced to put those dreams on hold, and she even worried that she might have to close her business. Her customers vanished when the government issued strict restrictions on movement and gatherings, and she was unable to cover basic expenses. Catarina's takeaway business is her only source of income, so the effect on her livelihood was particularly severe.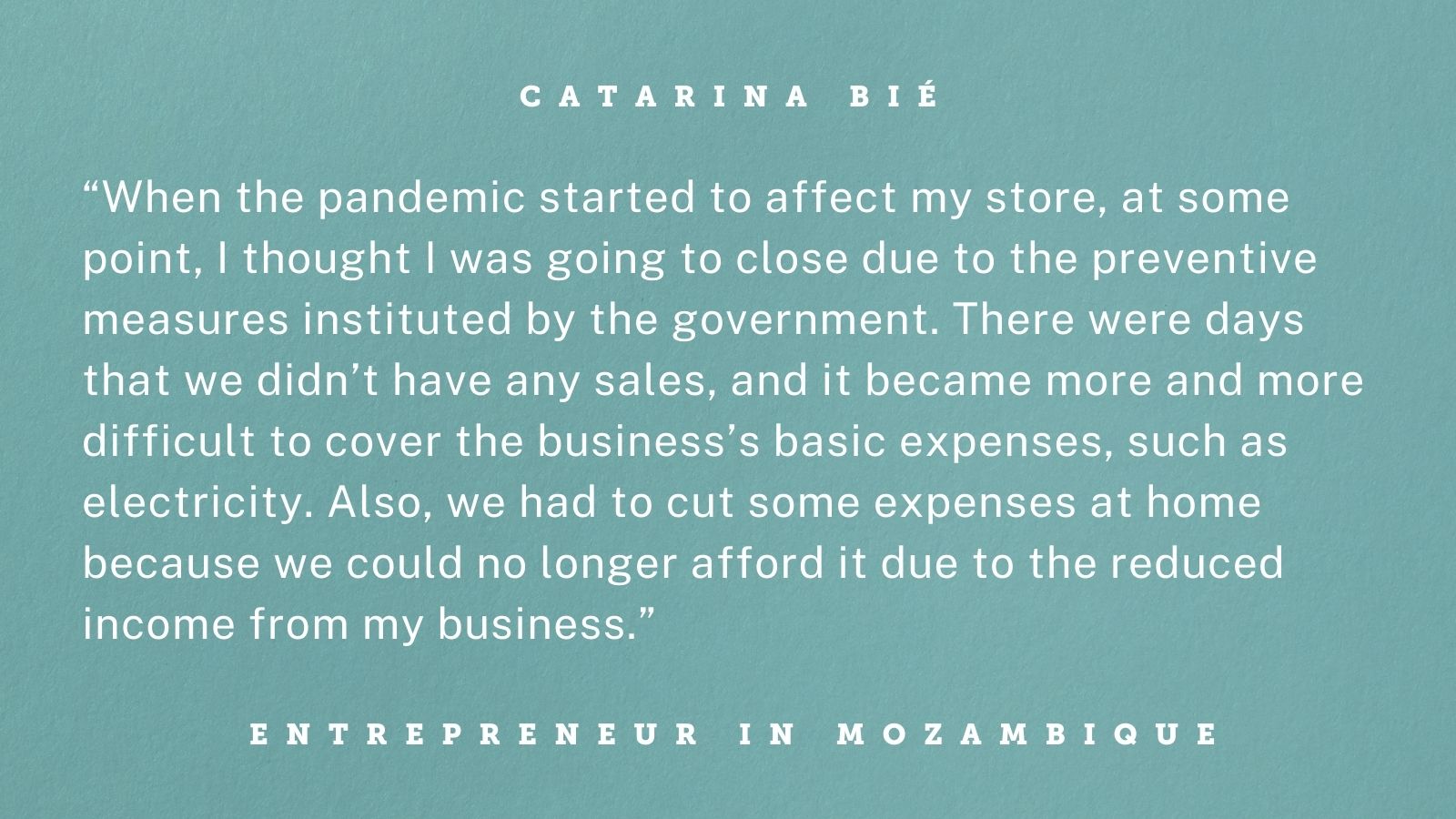 Digital Business Training Helps a Small Business Owner in Mozambique Adapt
In April 2020, Catarina joined the Business Women Connect (BWC) program — a partnership between TechnoServe and the ExxonMobil Foundation. The program, which equips women in Mozambique with the business skills they need to run successful enterprises, helped her adjust her business approach to the new realities of life during a pandemic. 
To continue training entrepreneurs amid increasing restrictions on movement and gatherings, TechnoServe turned to one of the simplest and most commonly used mobile platforms in the developing world: WhatsApp. The team adapted its training program to a completely digital format and worked around the clock to guide the businesswomen in the program through one of their most challenging times as entrepreneurs.
In these sessions, businesswomen learned essential skills such as:
Savings

Financial management

Investment in business

Stock and supplier management

Customer service

Merchandising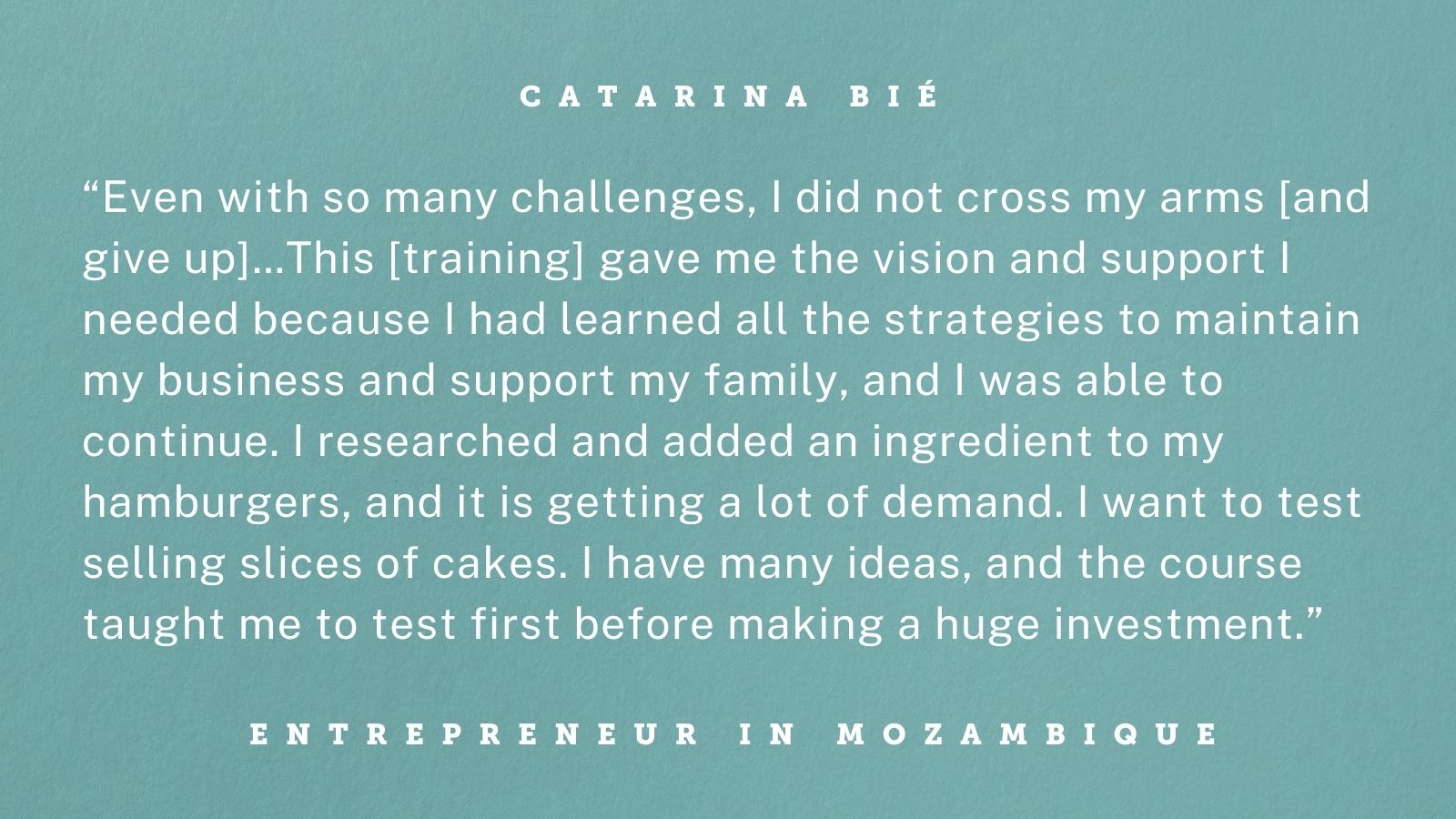 New Investments for a Brighter Future
When we last featured Catarina in October of last year, she was using her savings to invest in changes to her small business. She bought chairs to accommodate additional customers outside and purchased a sign to identify the shop to passersby. She hoped to get a license to sell other types of products and planned to use innovative ways to increase her sales.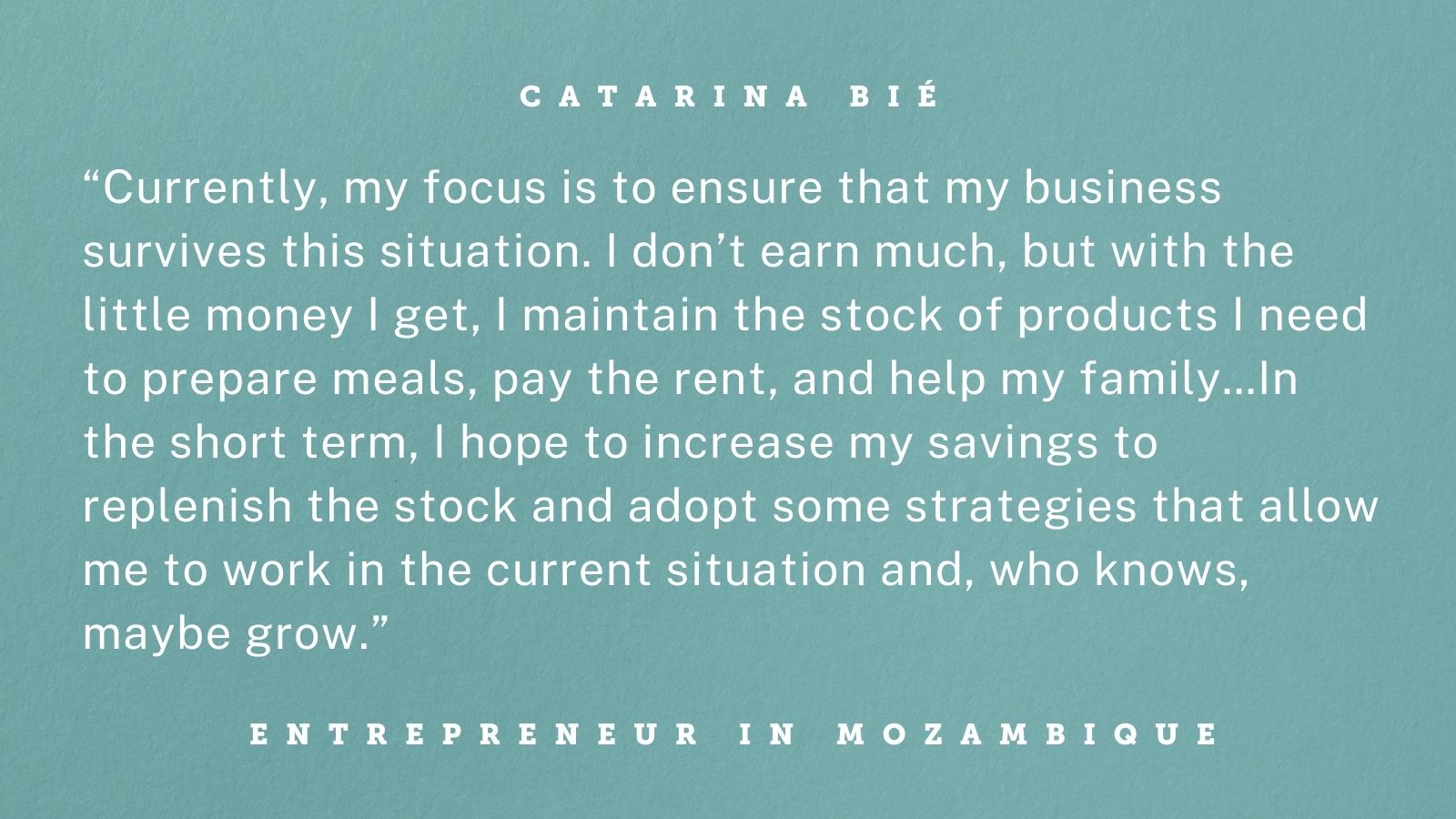 Although Catarina is not yet back to her pre-COVID earning levels, she is dedicated to her business and confident that things will improve. 
I have always been a strong-willed woman with a will to work, but the training [gave] me a lot of knowledge and techniques that allowed me to guarantee the survival of my business in this time of crisis...I always remember a very motivating phrase that we used to quote in training: 'Here at BWC, we don't give up.' I believe that I will become a great woman entrepreneur yet."
— Catarina Bié, entrepreneur, Mozambique