How Income From Coffee is Changing Lives in Rural Honduras
A few years ago, Reyna Oristela García was struggling to make a living from growing coffee. Today, her coffee farm is flourishing and her family is reaping the benefits.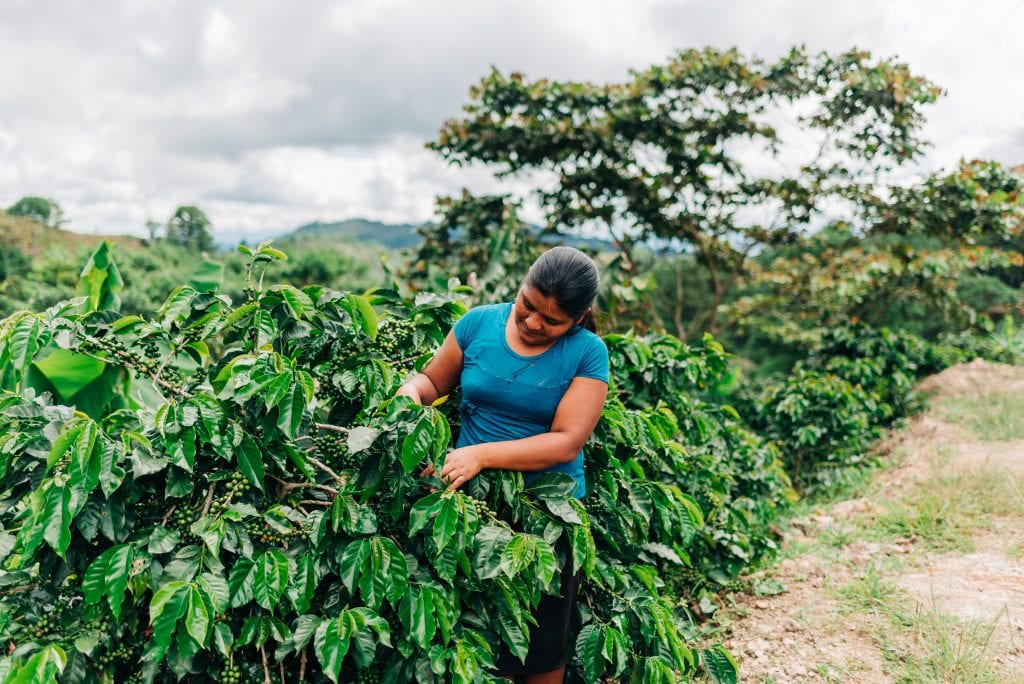 As the truck bounces down the long dirt road, the scenery gradually changes from crowded rows of homes and corner stores to wide open fields. Eventually, the road takes a sharp turn and begins winding uphill, meandering through a forest reserve at 5,500 feet. By the time the truck comes to a stop in front of Finca Nueva Santa Rosa, it is over an hour from the nearest main road. 
In 2012, Reyna Oristela García established Finca Nueva Santa Rosa, a coffee farm perched high in the mountains of southern Honduras. Coffee fascinated Reyna, but she had only been growing coffee for a few years and didn't have the technical knowledge necessary to grow it successfully.
Reyna was not alone in her struggles. Many other farmers in the Palo Verde community also struggled to make a living selling their coffee. The trees in the area were not yielding enough coffee cherries and farmer organizations were too weak to negotiate good prices or direct sales with exporters. 
Seeing no other alternatives and without reliable access to markets, Reyna had to accept low prices for the coffee she worked so hard to grow – limiting her income and ability to expand the farm. "We used to sell our coffee to intermediaries because they would come directly to our home to buy it," she recalls.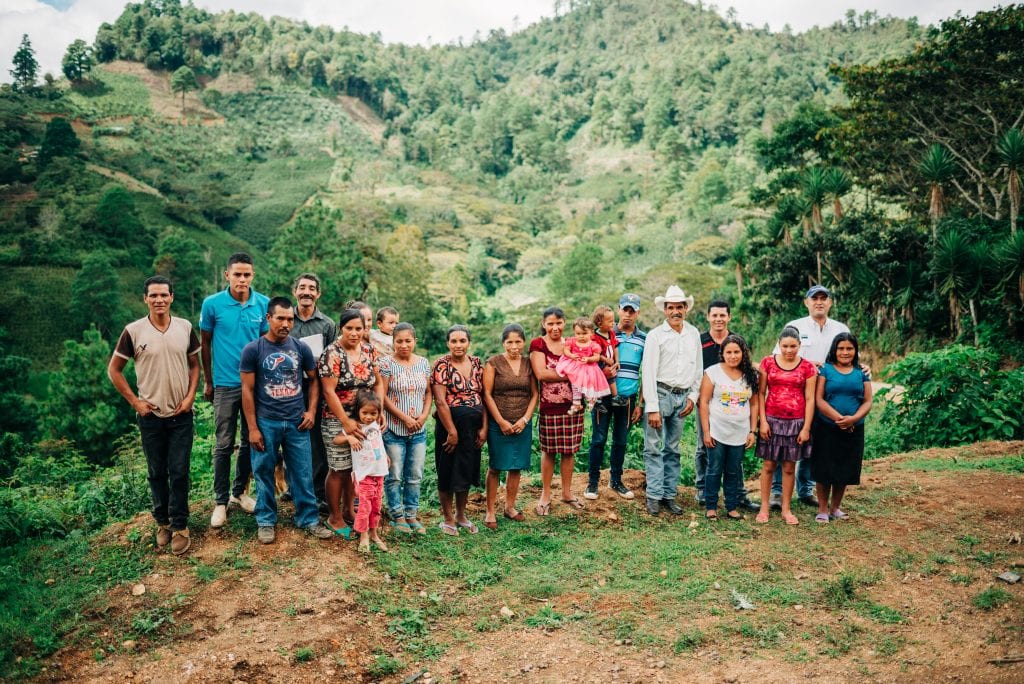 In 2018, Reyna heard about the Sustainable Agriculture Improvement Project (or "MAS" according to the Spanish acronym), and decided to join. Currently in its second phase, the program is a partnership between TechnoServe and the U.S. Department of Agriculture, and trains farmers on best practices for planting, rejuvenating, harvesting, and conducting post-harvest activities for their coffee. MAS 2.0 also strengthens local farmer organizations and other local market actors, to help farmers access better markets and earn higher prices for their coffee. 
In 2019, Reyna participated for the first time in a regional contest called "La Mesa del Café" in El Paraíso. This specialty coffee contest showcases a variety of high-quality coffee from the region. Reyna was astounded when her coffee was awarded second place with a score of 89.75 — selected from among 450 of El Paraiso's best lots from the 2018/2019 harvests. 
With the additional profit from selling the coffee, I bought beds for all my children."
– Reyna García

She attributes this higher quality to the training she received through the MAS program. "The difference we made to win second place was to dry the coffee and make sure to move it every 15 to 30 minutes," she explains. "Also, once the coffee is dry, we put it in sacks and place them on pallets so that the coffee doesn't come in contact with the floor." Contact with the floor increases chances of pest infestation, water damage, and other problems. Since participating in the program, Reyna has increased her production by 28%.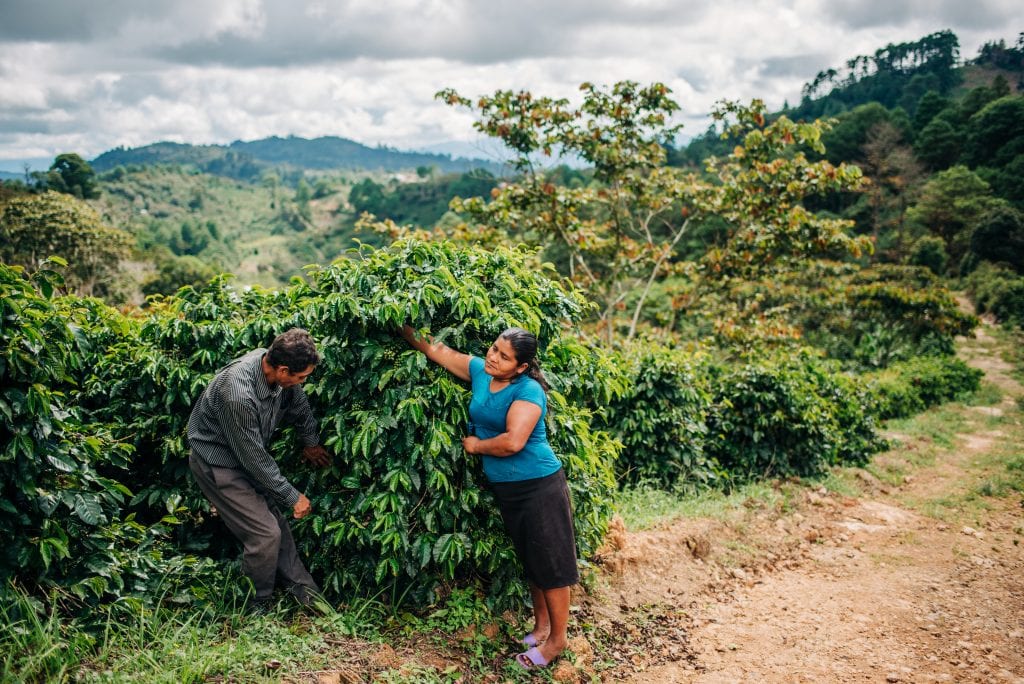 The winning coffee lots were chosen following intensive analysis at the "La Mesa del Café" quality lab, which included competitors from all municipalities. After careful evaluation, the jury selected 30 coffees to go to the international internet auction. At the auction, Reyna sold 500 pounds of specialty coffee beans to Coffee Libre in Korea, earning $5 per pound for a total sale of $2,500. 
"Before, [the intermediaries] would purchase one quintal of wet parchment coffee from me for $25," she explains. "Now we were recently paid $400 per quintal for our coffee." For Reyna and her six children, all of whom are now in school, this extra income has been life-changing. "With the additional profit from selling the coffee, I bought beds for all my children," she shares with a smile. "I was also able to purchase clothes, more food, and pay off my debts."
Today, with TechnoServe's support, Reyna's coffee farm is thriving and she has been able to maintain the consistency of her great cup profiles. She is glad that the project has helped her earn enough money to support her family. On the business side, she plans to continue participating in coffee competitions in order to promote her coffee and establish new commercial relationships.
Learn more about TechnoServe's coffee work.