Empowered Mothers Empower the World
When we ask mothers around the world why they are working with TechnoServe to improve their incomes, we get a range of ambitious responses. But one response is nearly universal: a better life for their children. This Mother's Day, we are sharing the stories of just some of the many inspiring mothers TechnoServe has worked with around the globe, sharing their challenges and triumphs as they work to provide a better life for the next generation.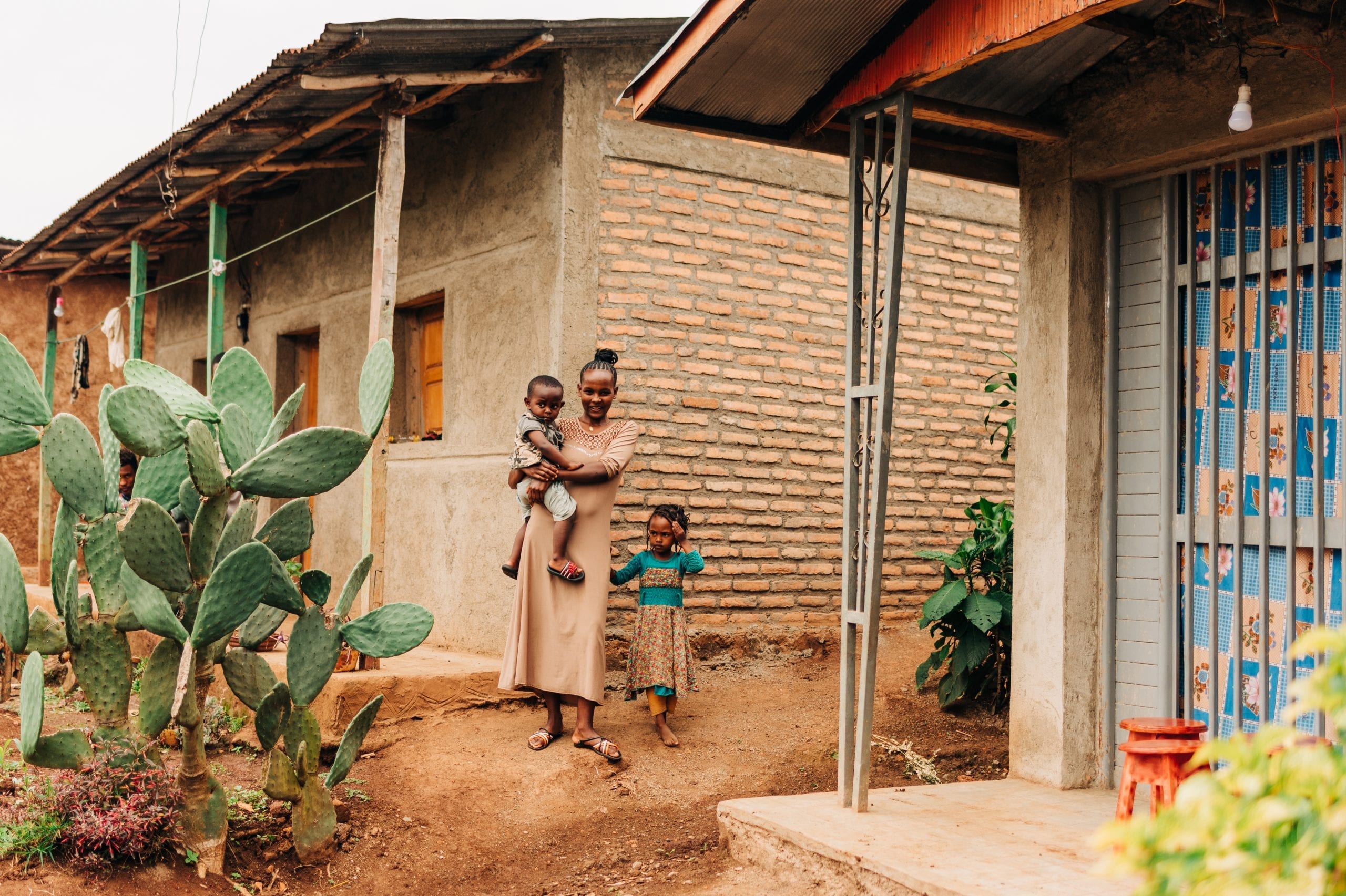 Being a mother is hard work no matter where you live. From raising a family to running a business or managing a farm, mothers around the world juggle many responsibilities. They are also among the first to feel the effects of poverty. Poverty gaps between women and men are particularly evident between the ages of 25 and 34, as many women try to balance paid work with the unequal burden of childcare. Around the world, for every 100 men in this age group who are poor, there are 122 women.
This Mother's Day, TechnoServe is celebrating the hard-working women around the world who face immense challenges as they try to provide a better future for themselves, their children, and their communities. Read a few of their stories below, then learn how you can help these mothers continue to provide life-changing support for their families.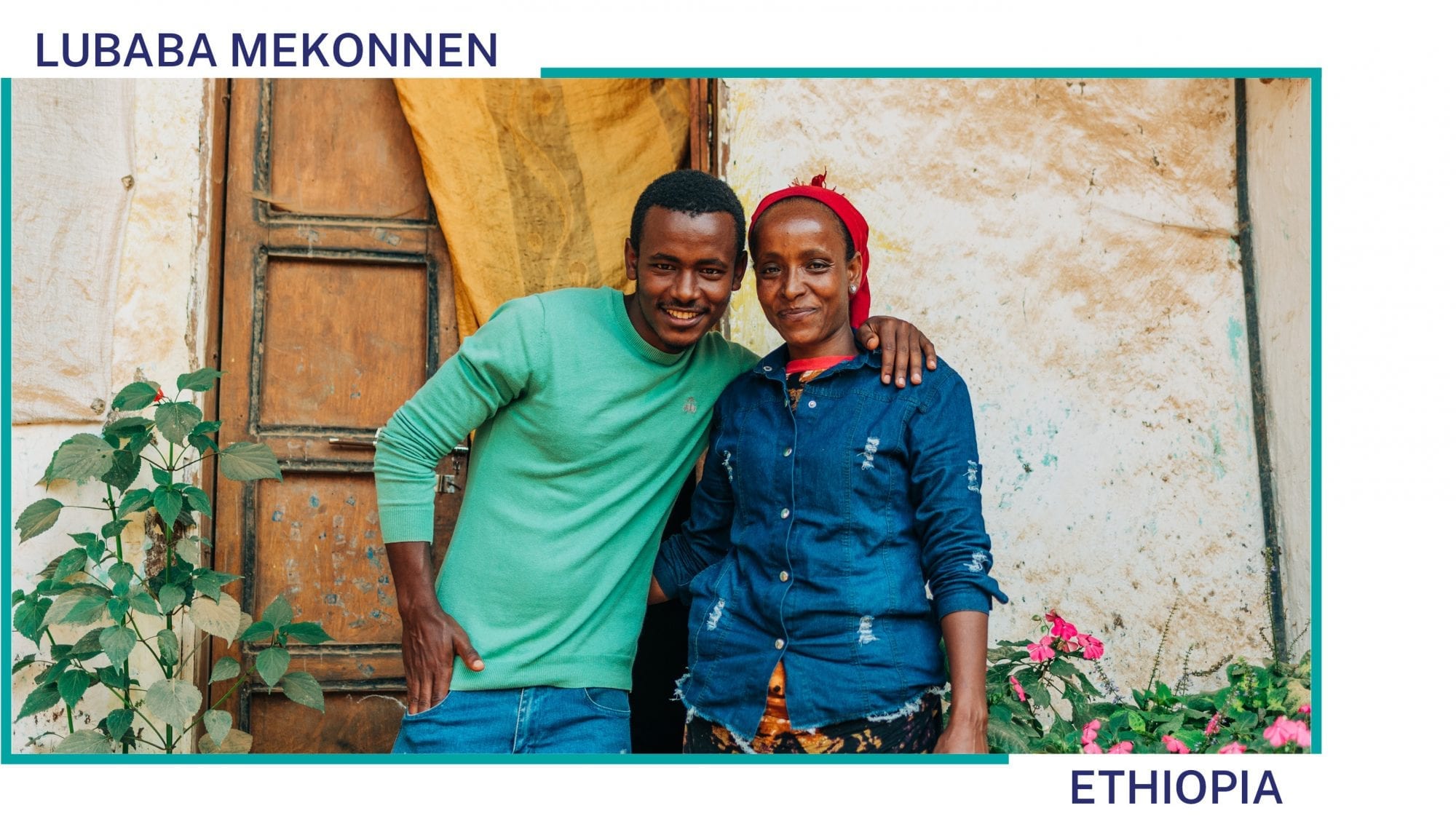 Eight years ago, when Lubaba Mekonnen joined a TechnoServe program working with coffee farmers in her community, she wanted to transform her family's life. As a single parent of two, she was struggling to support her son and daughter on her own without a regular source of income. Seeing an opportunity with coffee, she diligently attended the TechnoServe training sessions. 
Today, her income has increased by 200%, her coffee farm is flourishing, and her son is getting ready to attend university next year. "I want him to go to Addis Ababa University," she confides. "I will help him go to the university and continue to learn." 
Her son Mohammed wants to be a doctor, but more than anything, he wants to support his mother. "My mother sacrificed a lot for me," he admits. "In the future, I will take over all of her roles and responsibilities. I want to make her take a break and relax to live a good and better life."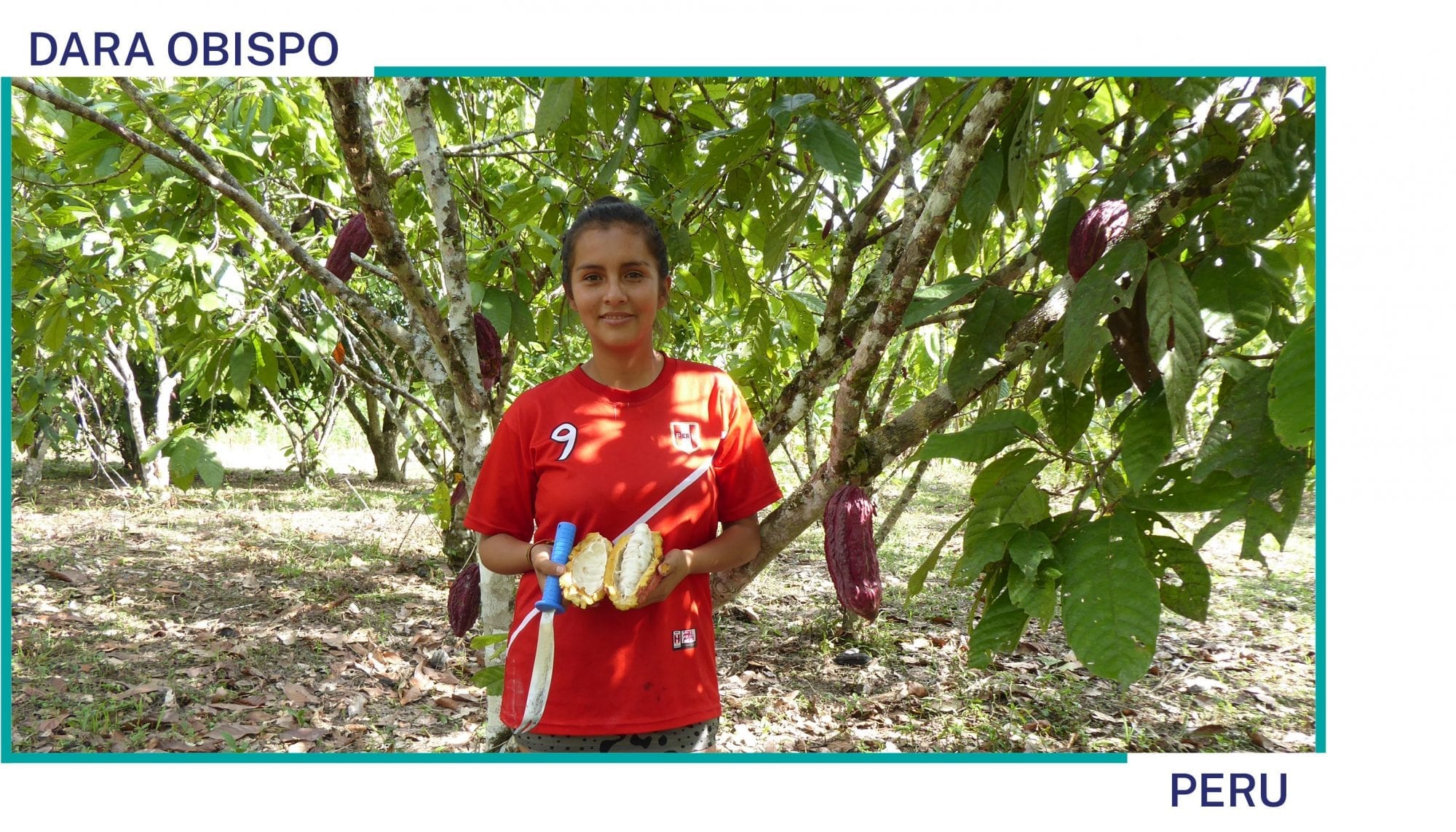 Dara Obispo is a cocoa farmer in Peru's Amazon basin. She became a single parent at the age of 16, around the same time that she lost her own mom. With just the occasional support of her grandparents, she was left to take care of her young son. She breaks down crying as she recalls how she felt at the time: "It's difficult when you're a single mother, and you know that, one way or another, you have to take care of your son." 
In 2018, Dara heard about TechnoServe's MUJERES program and decided to join. Through the training, she gained practical knowledge about how to manage her crops, but more importantly, she realized that she could both be a successful cocoa farmer and a mother. 
Dara continues to work hard today to improve her farm. "Cocoa is what supports me and my son," she says. "I want him to be a professional. Even if I don't have much, I want to give him that. So he can do something with his life. I want him to remember that his mom set him on the right path." She smiles now, as she looks out over her farm. "Having a child isn't a mistake. It's what motivates you to keep working hard."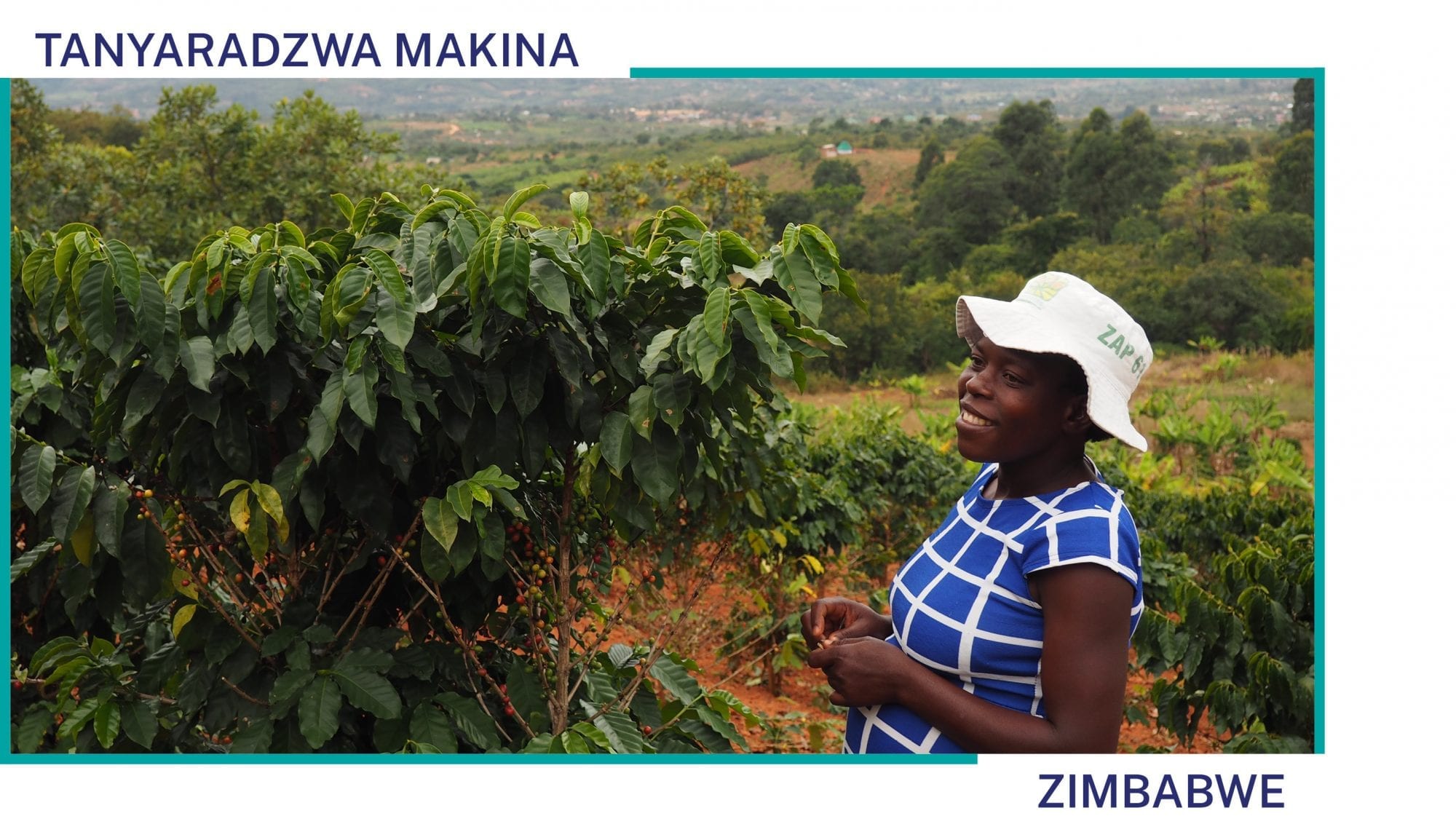 When Tanyaradzwa Makina first decided to join a TechnoServe coffee training program, she had no idea what an impact it would ultimately have on her life. After improving the quality of her coffee, she was able to sell it for much higher prices. When she handed over the first bags of her coffee crop in February 2019, she was stunned by the amount of money she got back. It was all in U.S. dollars – a much stronger currency than the local one – and it was almost the most cash she had ever held in her life. 
"I was so happy," she says. "I went out and I paid the school fees for my children, and then I paid our debts to the man who built our house." Then she bought food and new clothes for the family.
With her additional income, Tanya is now investing in her children's schooling. "What I want is for all my children to finish their education, unlike me," she says. Tanya had to leave school at age 16 when her uncle, who had been paying her tuition after her father's death, passed away. She hopes that her own family can be more resilient when life is unpredictable, or even tragic. "We are better off than we were before," she says, and a slow smile spreads across her face. "I think there's a light now."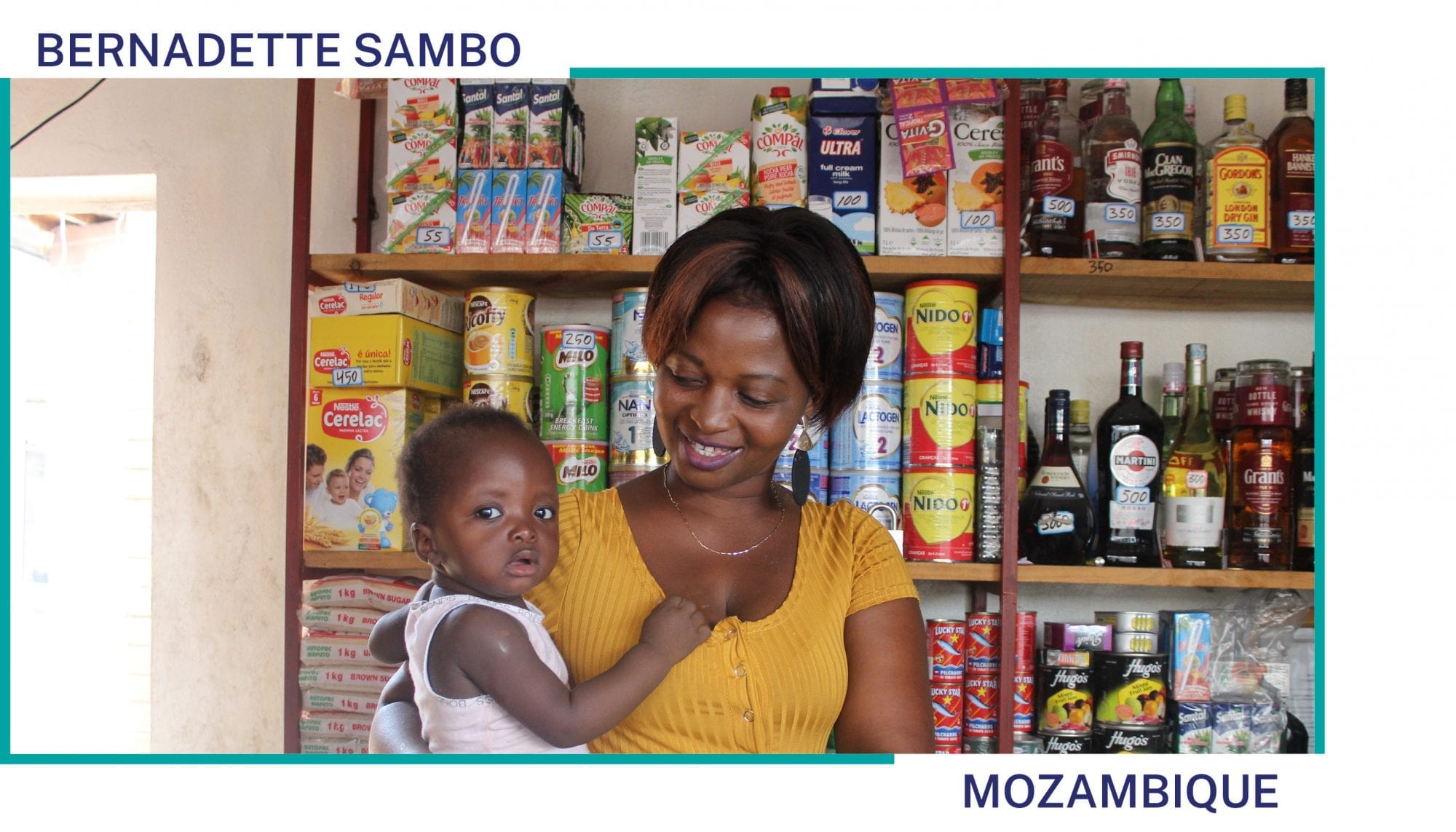 Bernadette Sambo, like many Mozambican women, has a lot of responsibilities. She is the mother and the primary caretaker of three children, two of whom are under the age of 10. She also owns a small grocery shop called Mercearia Sambo in Mozambique's Maputo province. In 2019, Bernadette began looking for an opportunity to improve her business and heard about TechnoServe's Business Women Connect (BWC) program. 
Through the training, Bernadette learned how to save more money, keep better records of her business transactions, and pay more attention to merchandising. After just two months, she was able to make enough money to pay off all of her loans. These changes have had a profound impact on her family life, helping her improve her relationship with her husband and identify the best way that they can care for their children together. "Now my husband is my business partner and we agree on decisions," she says. "He also supports me with the children."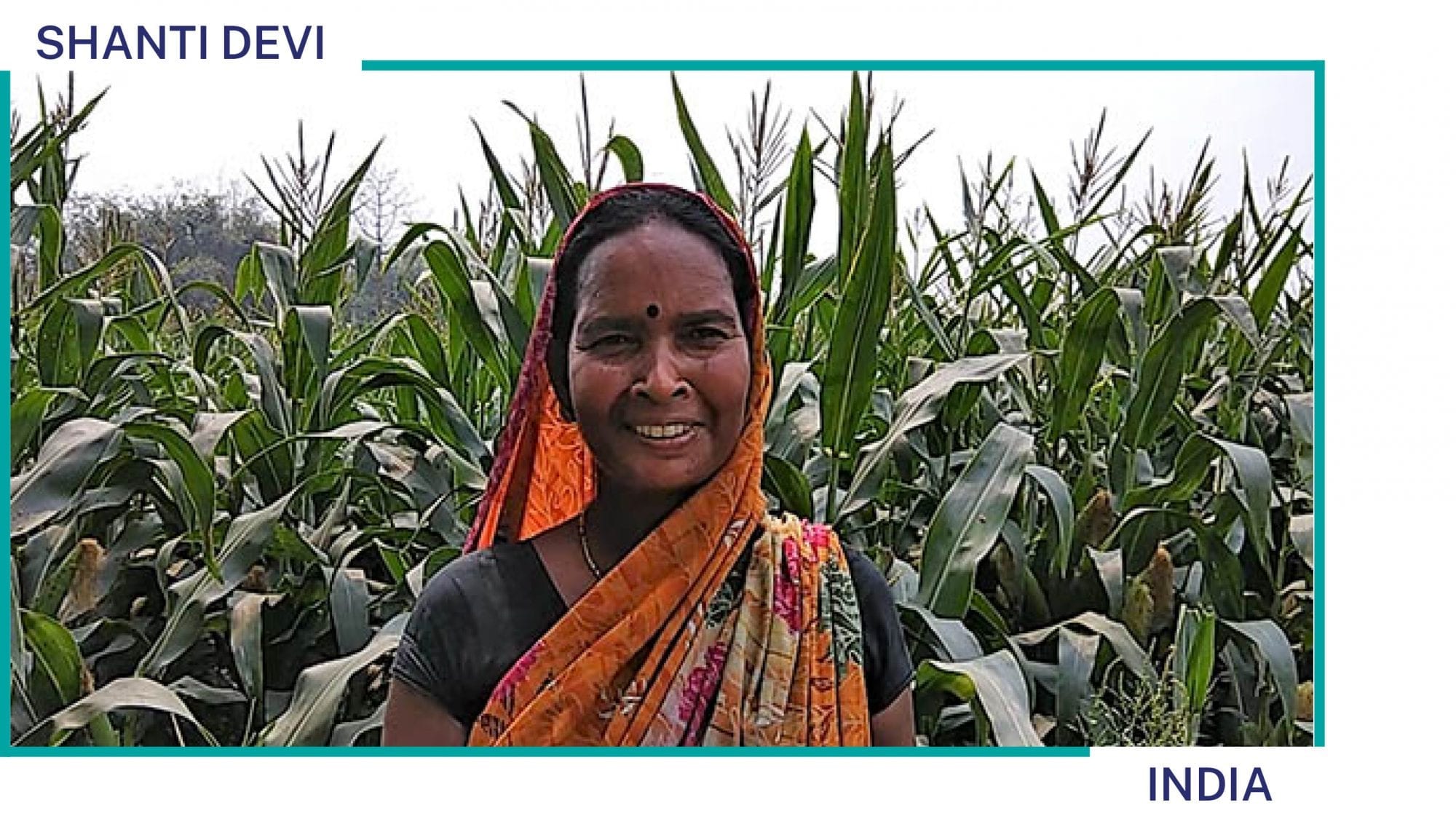 Just a few years ago, Shanti Devi did not know of a world beyond her home and her maize fields. She and her husband, Prem Lal Tudu, worked to provide for their family of 12 by farming maize on a four-acre plot. However, it was difficult to support such a large family with only four acres of land. Around this time, Shanti decided to join TechnoServe's Women's Advancement in Rural Development and Agriculture (WARDA) program, which works to strengthen the market system and help farmers to improve their crops and keep more of its value within their households and communities.
After participating in the program, Shanti began investing more in her farm, and her savings began to grow as well. With the new earnings, Shanti and Prem-Lal were able to build a home for their daughter and her family. They are also investing in their family's education, paying to send their two granddaughters to boarding school.