Cultivating Cashew to Create Economic Growth in Benin and Mozambique
February 11, 2019
Africa is home to over half of the world's supply of cashew, a crop that is growing in demand globally as incomes rise and diets change. From planting seeds, to harvest, to processing, see how cashews from Mozambique and Benin make it to your table.
"Cashew allows me to live."

Biba Saka Koto, Cashew Farmer
"People are starting to believe that cashew is now the best thing to save us from poverty."

Amadeus Machado, Cashew Farmer
With support from USDA, TechnoServe Mozambique has worked with the cashew sector since the early 2000s, when we helped to revitalize cashew processing by assisting with the process of refurbishing factories, creating job growth for farmers and factory workers alike, providing farmers with the technical skills necessary to create sustainable incomes. Today, roughly 1.4 million Mozambicans and their families produce and rely on cashew as a key source of income, and more than 10,000 workers are involved in its processing. Still, only half of the raw nut produced in Mozambique is also processed in-country, pointing to a key opportunity for continued public and private investment.
TechnoServe Mozambique has now worked in the cashew sector for 20 years, and the industry has grown tremendously.. Currently, there are fifteen factories with an 80 to 90 percent female workforce, and farmer incomes have increased by more than 66 percent Discover the various ways TechnoServe Mozambique has worked within the sector to scale its impact:
Related Blog Posts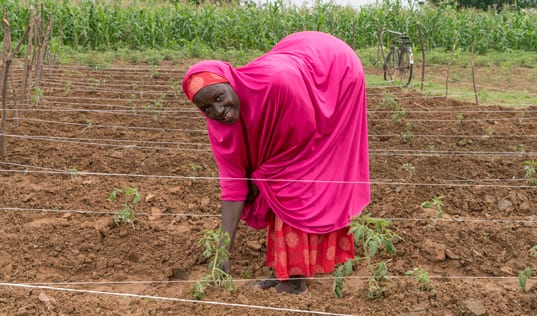 In Nigeria, TechnoServe is helping tomato farmers boost incomes and reduce post-harvest losses, while adapting to a changing climate.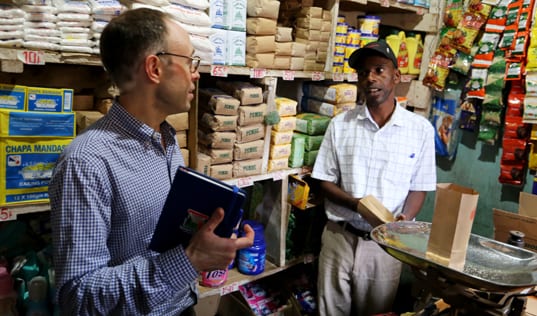 TechnoServe and Moody's Foundation have partnered to support micro-entrepreneurs in Kenya's micro-retail sector through the Smart Duka Initiative.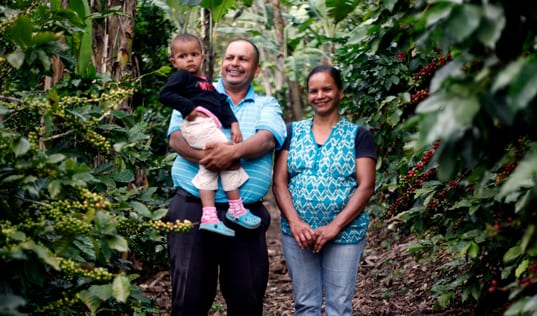 To celebrate National Coffee Day, TechnoServe shared insights and stories about the smallholder farmers who grow this transformative crop and the impact coffee has had on their daily lives.