A New Look at the Cashew
November 22, 2016
Innovations in the cashew value chain provide women the opportunity to become leaders in their families and communities.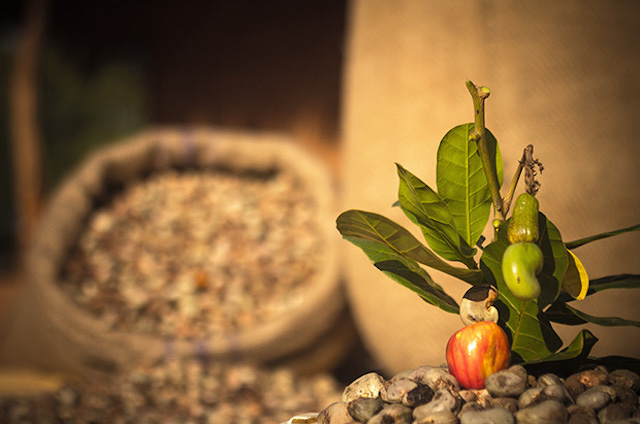 Let's talk about the cashew nut. It's delicious, nutritious, and it's helping many African communities to build sustainable economies. Now let's talk about the cashew apple. If you aren't familiar with this cashew product, you aren't alone. The apple – which is actually the swollen stalk of the true fruit, the nut – is edible, with a juicy red or yellow pulp underneath its fleshy exterior and a strong, sweet taste. Despite its potential for food, this cashew product is traditionally discarded upon harvesting and is considered waste.
In fact, there is a great deal of unseen work and "waste" that goes into preparing a trade-ready cashew nut. The nut is first separated from the apple on the farm. Then the cashews must be dried, transported to a processing center, steamed, shelled, peeled, graded and packaged.
Several TechnoServe projects are harnessing the untapped potential of these lesser-known activities to support an often underserved community in the cashew value chain: women.
The Women Entrepreneurs in Cashew Apple Processing Project in Nigeria, an initiative funded by the Citi Foundation, seeks to increase and diversify women's income through the use of the cashew apple. TechnoServe staff in Nigeria identified the interest of women and youth – who are largely excluded from participating in the traditional cashew harvest – in learning how to turn the cashew apple into products for local sale. Through training sessions and marketing support, TechnoServe helped 60 women from the Kwara and Kogi States to begin selling cashew plum (a dried fruit snack), cashew honey and cashew cake (locally known as kuli kuli).
Jemila Musa (right) and her apprentices in Jemila's tailoring workship. Jemila raised the capital to build her tailoring business by selling goods made from cashew byproducts.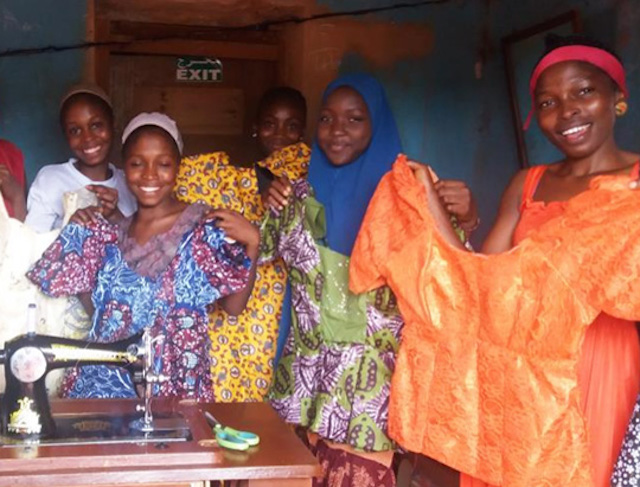 While one of the initiative's key results is additional income for the participants, an important additional benefit has been the feeling of empowerment gained by women within their families and communities. The project works to sustain this impact by training women to reinvest their earnings from cashew products into off-season businesses.
For instance, Jemila Musa used the capital from her cashew honey and snacks in 2015 to buy a sewing machine, and established the only tailoring business in town. Through the project, Jemila has become a leader in her community. "Producing the cashew honey and snacks makes people know me," she says. Jemila also began perpetuating this cycle of respect and growth by including other women, teaching neighbors to process the cashew apple and training apprentices in her tailoring workshop. The first class of apprentices has already graduated, and she has now enrolled new ones. These women are training in her expanded shop, as Jemila was able to buy an additional sewing machine with the money from her 2016 cashew sales.
In Benin, Béatrice Houndjè has also improved her role in her family and community through cashew processing. Unlike Jemila, however, Béatrice works with the cashew nut itself, peeling cashew kernels at Fludor Benin SA, a new state-of-the-art cashew processing facility.
Béatrice Houndjè (left) greets Lucy Tamlyn, the U.S. Ambassador to Benin (right), at the Fludor satellite in Bohicon, Benin.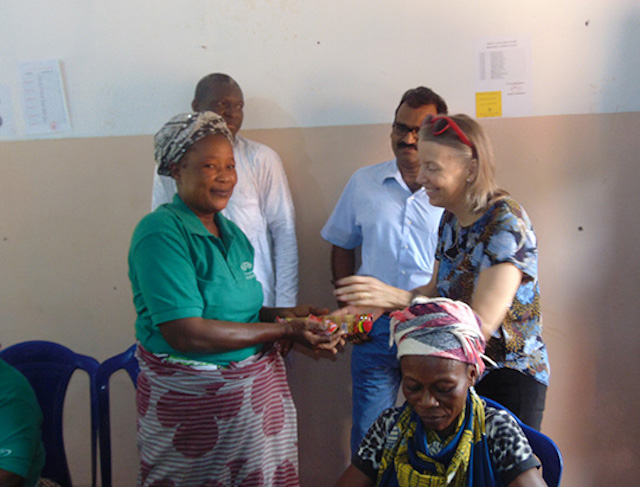 Fludor opened in 2016 with the technical support of BeninCajù, a five-year project funded by the U.S. Department of Agriculture (USDA) and implemented by TechnoServe in partnership with Catholic Relief Services. The project aims to strengthen and expand the cashew sector into an inclusive economic growth engine for the people of Benin, increasing Benin's domestic cashew production by 15 percent.
Eighty-five percent of the plant's 560 workers are women, and part of Fludor's commitment to their employees is the establishment of satellite locations throughout the region so that women can work closer to home. As a mother of seven, this is important for Béatrice, who started working at a Fludor satellite located just 15 minutes from her house. Her business selling artisanal soap and her husband's work as a carpenter were not bringing in enough income to provide for them, but with her job peeling cashews, she is now able to supplement her family's income, paying for her children's school fees. Reflecting on her new position, she says, "compared to selling soap, it enables me to live better."
Béatrice and Jemila demonstrate how the many diverse niches within the cashew value chain can open the door to many opportunities for women as they strengthen their family and community economies.
Read more about how TechnoServe is working to make the cashew sector more competitive, sustainable and inclusive.
Related Blog Posts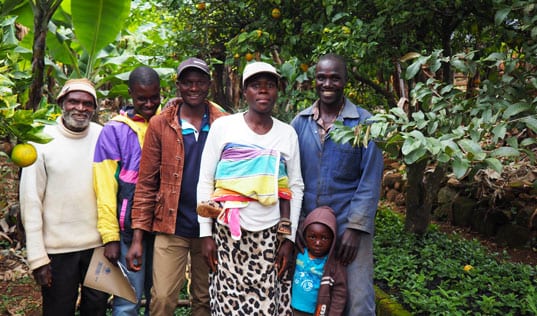 Nestled in the heart of Zimbabwe's Honde Valley, a small coffee nursery holds the key to prosperity for a group of young coffee farmers.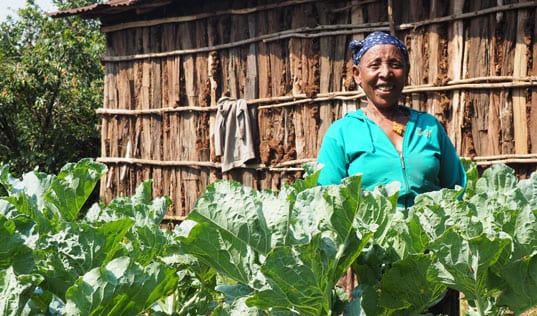 Caroline Lundberg has been a member of the Global Advisory Council since 2010. In this Q&A, she shares how she got involved, why she supports TechnoServe, and how seeing the organization's work firsthand changed her perceptions of development.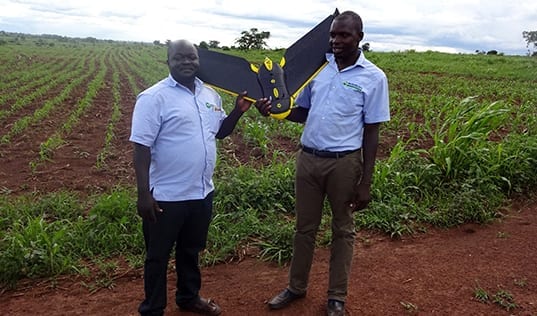 In sub-Saharan Africa, TechnoServe is testing sustainable, cost-effective, and measurable innovations for development. A surprising potential win for smallholders: drone technology.