Impact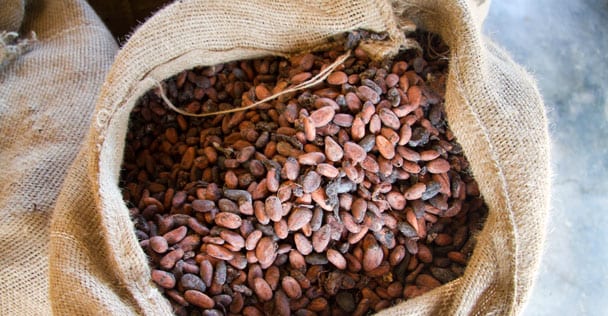 TechnoServe has over a decade of practical experience in Nigeria. In the 1990s, the organization supported farmer organizations in developing aquaculture, livestock and other agribusiness opportunities. With operations officially re-established in Nigeria in 2010, TechnoServe is now implementing programs to help 500,000 Nigerians, half of whom are women, increase their incomes by 50 percent and to help revitalize several key industries.
On The Ground
Projects

Raising Rural Incomes
TechnoServe is an implementing partner in PrOpCom Mai-Karfi, a new six-year program working to increase the incomes of 500,000 northern Nigerians by 50 percent. Since the program kicked off in 2012, TechnoServe has led the evaluation of existing and potential PrOpCom markets, identifying soy and grain storage as promising opportunities for new interventions. TechnoServe consultants helped two leading fertilizer companies develop smaller product sizes and creative distribution and pricing strategies to reach smallholder farmers. TechnoServe is also taking the lead on implementing the Tractor Support Program, engaging financial institutions to provide loans to purchase tractors, strengthening the Tractor Owners and Operators Association of Nigeria and working with tractor manufacturers and suppliers to meet farmers' needs for equipment and maintenance.

Analyzing Markets for New Opportunities
TechnoServe has conducted market assessments and strategic plans for stakeholders in a number of Nigerian industries, including edible oils and cassava. For example, Unilever engaged TechnoServe to analyze the business case for Allanblackia, a tree whose seeds can be used to produce vegetable oil. TechnoServe identified areas of opportunity for Allanblackia, and developed a model for a five-year program to help kick-start its commercialization. Nigeria is the world's largest cassava producer, and yet for various reasons, it is one of the least profitable. Nigeria's ministry of agriculture enlisted TechnoServe to assess possible models for cassava marketing organizations and develop an implementation plan for the model recommended by the organization.
Securing Credit for Cocoa Farmers
Though fertilizers have the potential to double cocoa yields on smallholder plots, most Nigerian farmers don't have access to the credit they need to purchase these inputs. As a result, Nigerian cocoa producers are achieving only 30 percent of their potential yields. In 2012, the World Cocoa Foundation launched the African Cocoa Initiative to increase productivity and food security on diversified cocoa farms across West Africa. Building on its success supporting the cocoa sector in Côte d'Ivoire and Ghana, TechnoServe will play a key role in a pilot project linking an expected 500 smallholder Nigerian cocoa farmers to input credit by 2015.