On The Ground
Projects
Connecting Smallholder Farmers to New Markets
Since 2011, TechnoServe has been integrating hundreds of smallholder farmers from various geographies in Mexico into the value chain of an international retail chain. This established, direct commercial link enables small-scale producers to have a more reliable channel for their crops (including tomatoes, zucchini, mangoes, bananas, grapefruits, papayas and others), and ultimately to improve their incomes.

Supporting Small-Scale Dairy Farmers
Together with several partners, TechnoServe supports the development of small-scale milk producers in the state of Jalisco as they improve the management of their farms and therefore increase their family income. TechnoServe collaborates with Danone to link 300 small-scale dairy farmers to their value chain, ensuring a market for their milk. Alongside an academic partner, TechnoServe has also designed a certification program for veterinary technicians who advise small-scale farmers.
Blog Posts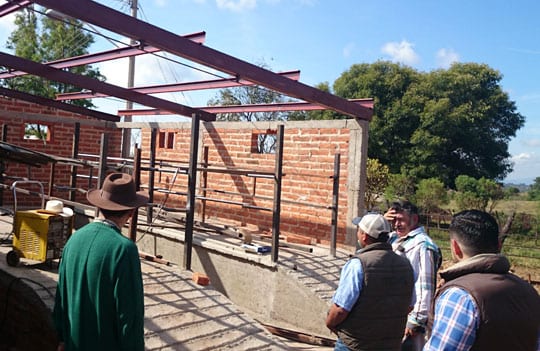 April 1, 2015
A sustainable strategy for milk supply in Mexico is improving the standard of living for small-scale dairy farmers.
January 25, 2012
In Nicaragua, Iveth Juárez, a small business owner who processes and sells cereal to the local market, had attended seminars, workshops, courses and training sessions on accounting and finance. But at the end of each session, she always felt the same sense of confusion.
Contact
TechnoServe Mexico

Alvaro Obregon #270 off. 215
Col. Hipodromo Condesa, CP 06170
Del. Cuauhtémoc
México, D.F.

Tel: +52 55 12 53 49 08

Gabriela Campuzano

Country Director
gcampuzano@tns.org