---
By The Numbers
Higher Revenues for Farmers

We work to strengthen market systems so that smallholder farmers can sustainably increase their incomes.

568,300

Farmers Participating

$43.8m

Increase in Farmer Revenues

$210.9m

Total Farmer Revenues
Higher Revenues for Businesses

We help enterprising people build and expand businesses that provide economic opportunity.

1,540

Businesses Participating

$26.6m

Increase in Business Revenues

$110.4m

Total Business Revenues
New Jobs, Higher Wages

We target industries with the potential to create jobs on a large scale in poor communities.

9,330

New Jobs

$10m

Increase in Wages Paid

$23.5m

Total Wages Paid
Our Impact

2.9 million

Men, women and children who benefited

Based on an average of five people per family
Stories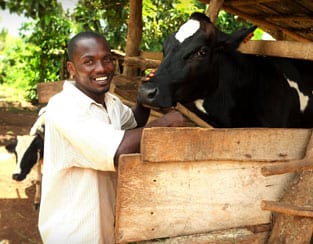 After completing TechnoServe's STRYDE program, Arnest Sebbumba is expanding operations on his family farm in Uganda and sowing the seeds of youth empowerment in his community.
View Story
Reports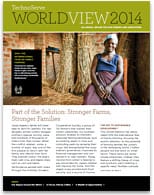 2014 World View
An annual update for friends and supporters of TechnoServe.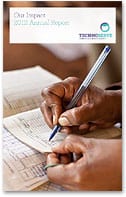 2012 Annual Report
Read our 2012 Annual Report to see how we made a difference in the lives of 2.9 million people in more than 30 countries.