---
Featured Alumni
Volunteer Consultant Program alumni represent top-tier consulting, industry and nonprofit organizations and graduate schools. Meet some of our alumni and learn more about their experience with TechnoServe and where they are now.
---
What You Gain
TechnoServe was an amazing experience. The focus on business driven, sustainable development - one that will endure after donors have exited - really gave me the sense that our efforts aren't just feel good, temporary projects, but initiatives with positive long-term effects.

- AZELLA PERRYMAN, ZIMBABWE, 2014
Volunteer Consultants are given the unique chance to:
Contribute their skills to help change the lives of those living in poverty
Experience the field of international development firsthand
Build new skills in a cross-cultural and entrepreneurial environment
Access online courses through our e-learning platforms, eCornell and TLC
Join a global alumni community representing top-tier consulting, industry and nonprofit organizations and graduate schools.
While a salary is not offered, TechnoServe typically covers Volunteer Consultants' costs to travel to and live in-country for the duration of their projects. These costs may include international airfare, in-country accommodation and transportation, daily per diem, visas and other travel-related expenses.
---
What We're Looking For
Volunteer Consultants have proven business skills that will be of value to our teams and partners on the ground. Desired skills often include industry analysis, business plan development, financial modeling, operations, organizational development, marketing strategy and stakeholder management. Volunteer Consultants have a minimum of two years of full-time work experience, typically, though not exclusively, in management consulting, financial services or corporate strategy and demonstrate a high degree of enthusiasm, flexibility and strong communication skills. They can work comfortably in unfamiliar, sometimes challenging environments.
---
Apply Now
We welcome applications on a rolling basis. The process for becoming a Volunteer Consultant is highly selective. The Volunteer Consultant Program aligns candidate skills and interests with project requirements, and applicants are interviewed as new opportunities emerge. While individual preferences are taken into account, offers to join TechnoServe are subject to project needs at the time of application. Please note that some positions require proficiency in French or Spanish.
We encourage you to read our frequently asked questions and sample project descriptions before submitting your application.

If you were previously a volunteer consultant and are interested in serving again or would like to contact the program team, please get in touch with us at volcon@tns.org.
Blog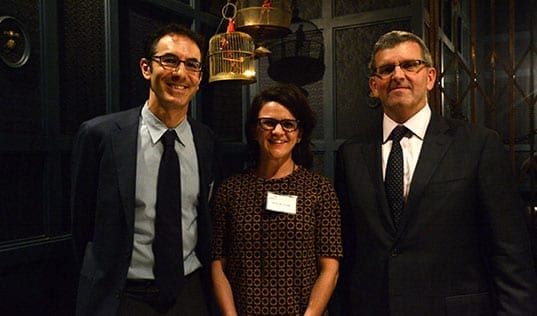 TechnoServe's Volunteer Consultant Program celebrates 20 years and lasting impact for volunteers and communities alike.
Read More