Food security is a rapidly growing concern around the world. 
According to the U.N. Food and Agriculture Organization (FAO), global hunger rose by nearly 120 million people in 2020, bringing the total to just under 800 million. That number represents the highest peak since 2006.
The number of people facing food insecurity globally also rose by 318 million in 2020, bringing the total to 2.38 billion people making compromises about food quantity or quality. In Latin America and the Caribbean, that meant a 9% increase in food insecurity compared to the 1.1% increase in North America and Europe. 
With these facts in mind, take our quiz to learn about a few common myths and surprising misconceptions regarding food security – and what you can do to help. 
 1. Food Insecurity Means One Can't Afford Food: False
Food insecurity can be broken down into two categories, according to the FAO: 
Moderate: People face uncertainties about the location or quality of their food, often having to make compromises about meals for their families. 

Severe: Without enough food to eat every day, people often go a day or more without eating a substantive meal. 
In the case of severe food insecurity, food insecurity does mean lacking the calories to sustain a fulfilling life. But moderate food insecurity means that even if people consume enough to feel full, the food is not always nutritious enough to support good health.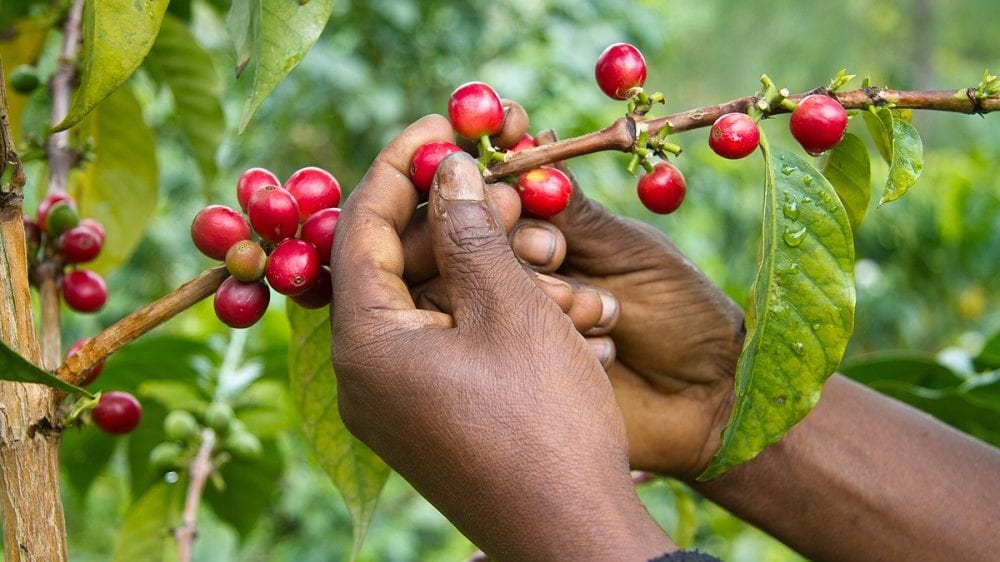 One of the best ways to improve nutrition on a wide scale is to help local food processing companies fortify their products with essential vitamins and minerals. 
TechnoServe's Strengthening African Processors of Fortified Foods program uses a market-based approach to help food companies improve their capacity to produce and sell fortified foods, improving health and nutrition outcomes. 
2. Farmers Are Usually the Most Food Secure: False
Unfortunately, the opposite is true. Paradoxically, millions of people whose livelihood involves growing food often experience food insecurity. Smallholder farmers frequently see their crops destroyed by adverse weather or climate-related disasters like flooding and droughts. They are also likely to suffer from poverty, limiting their ability to buy food not produced on their own farm, which inhibits a nutritious, balanced diet.
In fact, of the more than 800 million people around the world facing nutritional challenges, about 70% of them are small-scale farmers or agricultural laborers. 
Climate change will also continue to pose new challenges to farmers who may lack the savings, social capital, and resources to handle new, climate-related threats. 
A lack of food security isn't therefore just the result of low supply, but rather because of systemic poverty and the inability to access food.
3. Processed Food Isn't Always Unhealthy: True
In today's world, much of our food is processed in some way. While this often implies unhealthy additives in places like the U.S., processing can also improve nutrition by adding vitamins and minerals to commonly consumed foods.  
Food safety is also an integral part of food security – and food processing can help achieve this through strict hygiene and decontamination protocols in factories. Food processing companies also provide jobs and reliable incomes for employees, who may then be able to improve their own diets by purchasing healthier foods.  
During the COVID-19 crisis, market closures and stay-at-home orders led to a growing demand for shelf-stable foods. Many processors were able to pivot to long-life products, meeting the new demand while reducing waste during the pandemic.  
See how food processing helps improve food security globally
4. Women Are the World's Primary Food Producers: True
According to FAO estimates, women produce more than 50% of the world's food but make up only 10% to 20% of landholders in developing countries. And for those who are farmers in developing countries, women-owned farms tend to produce 20% to 30% less food than men – what the FAO calls the "crop gap" – and it's not due to a lack of effort. 
With women facing many social and economic barriers – including lack of access to land, credit, education, and markets – their economic empowerment is all the more crucial to food security and supply chains around the world. 
In fact, the FAO reported that giving women the same education and resources as men could increase women's food production by nearly 30%, feeding an additional 150 million people worldwide. 
See how TechnoServe is helping women improve their agricultural productivity and food security
5. Food Production Inevitably Harms the Environment: False
While agriculture contributes to roughly a quarter of total global emissions – along with forestry and other land use – food production doesn't need to be environmentally harmful.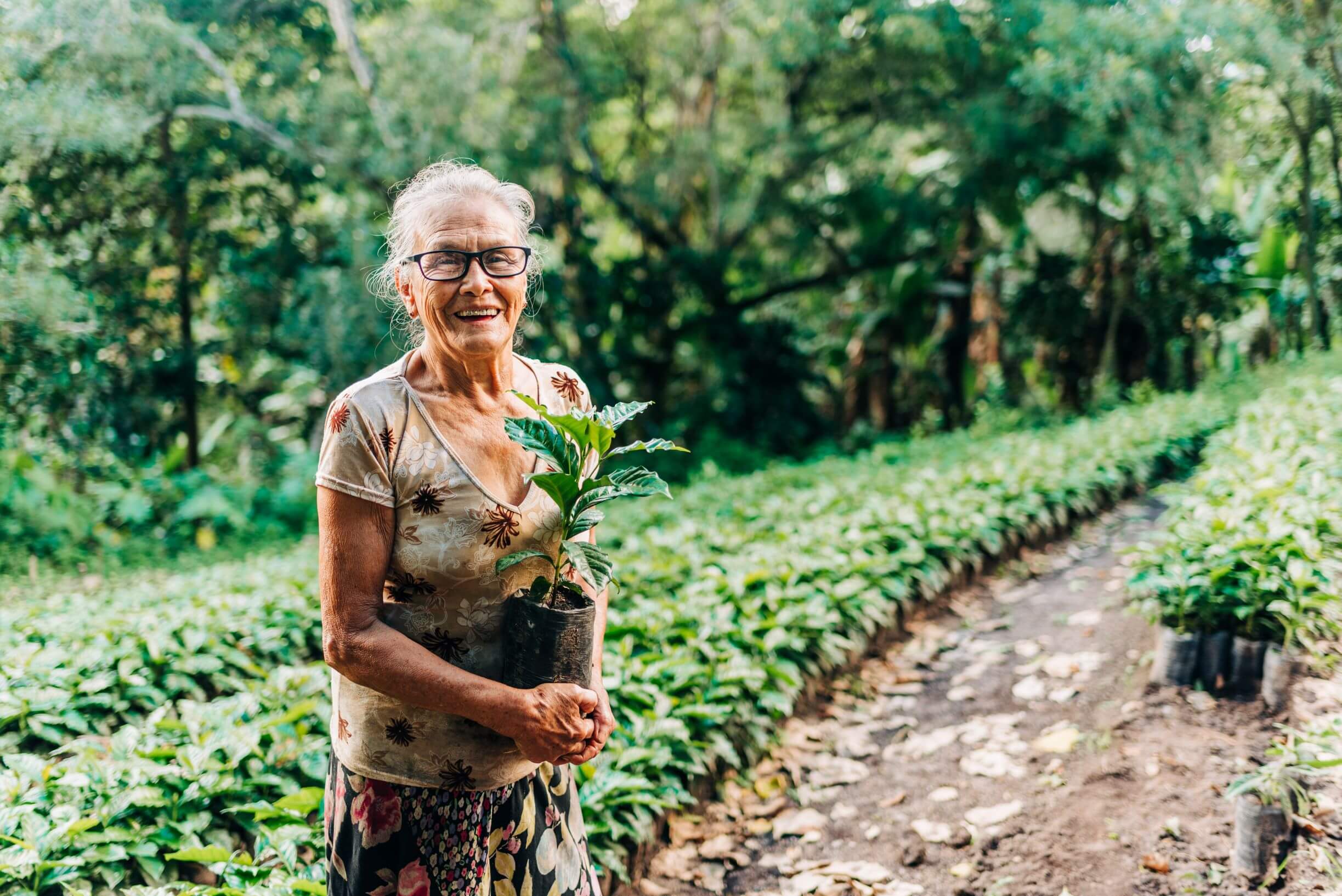 Regenerative agriculture, for instance, helps farmers improve the productivity of their crops without applying harsh chemicals or clearing more land. Farmers can also apply organic fertilizer, pesticides, and compost, as well as water-efficient systems like sprinklers or drip irrigation.
TechnoServe works closely with smallholder farmers around the world to adopt these techniques, which reduce their environmental impact while still improving their incomes.
Learn more about TechnoServe's environmental sustainability work
Another myth people often believe is that individuals can't help with food security, that it's too great a problem. Thankfully, that myth is false, too. Improving food security requires a multifaceted approach that includes governments, individuals, and communities. And that means there's a role for all of us to play. 
Help contribute to TechnoServe's work improving food security for hardworking women and men around the world.
Interested in learning more about food security? Explore food security and processing practice areas and programs to learn more about how TechnoServe's training programs help smallholder farmers and food processors build pathways out of poverty around the developing world.
Read how TechnoServe promotes food security by supporting everyone who plays a role in bringing food from small farms to tables with business training programs.
Did you know that food fortification and processing are essential steps in bringing nourishing food from smallholder farms to your table? Explore our food processing practice area to discover how strengthening every link in the food supply chain and helping food processors adapt and integrate best practices for boosting nutrition is helping to keep the world fed.