After separating from her husband, Ermelinda Cumbe began to think about opening a business. Determined to find a way to support her three children as a single mother, she started selling roasted peanuts and earned about $3 each day. After running that business, she tried to increase her income by selling underwear. To support her family and give her children a good education, it would take more. 
Today, Ermelinda sets off early in the morning to work as an agent at M-Pesa, Africa's most successful mobile money service and the region's largest fintech platform. She also earns income through her own business, a grocery street stall where she sells basic necessities.
Altogether, this work helps her bring in more than $180 per month – a major increase in earnings. The road to her success was not easy. Ermelinda started her grocery street stall business with her own funds, but still needed support. When she started her own businesses, she was not the only woman entrepreneur in Mozambique who faced significant challenges.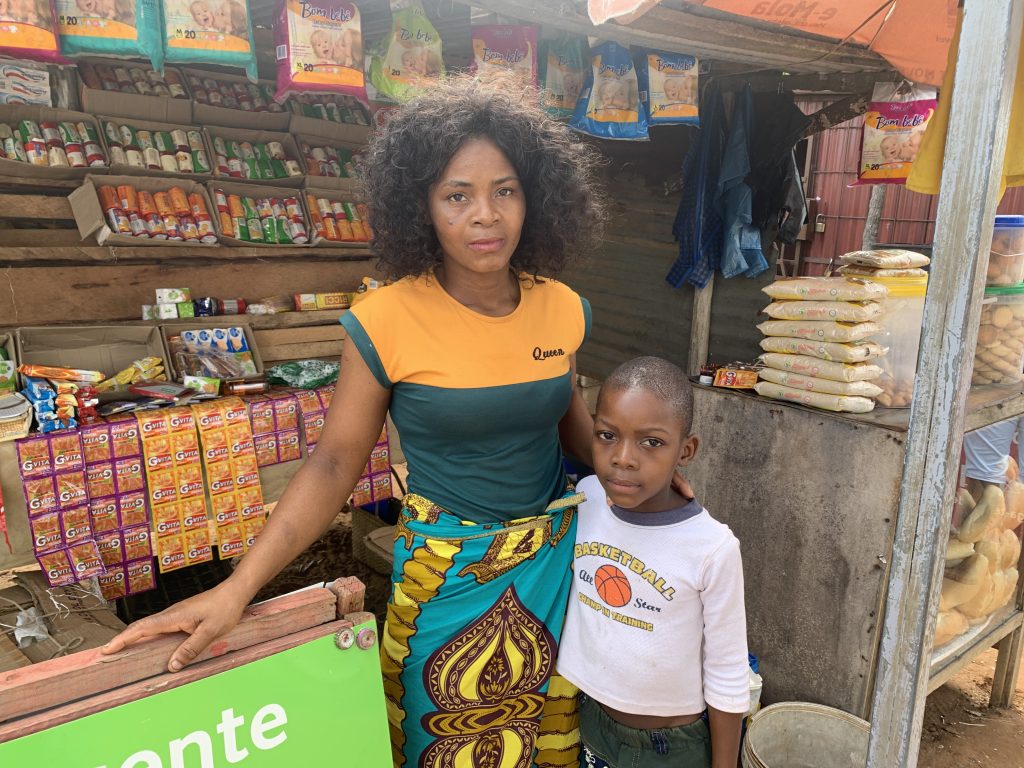 What are the Challenges for Women Entrepreneurs in Mozambique?
In Mozambique, almost half of informal firms are majority-owned by women. Despite their equal importance with male entrepreneurs, Mozambican women entrepreneurs like Ermelinda tend to have smaller businesses, employ fewer people, balance higher demands at home, and face discrimination and unequal access to networks and information.
It's a complicated challenge, involving many different social and economic elements. That's why TechnoServe is working with the Swedish International Development Cooperation Agency (Sida) to help entrepreneurs like Ermelinda find long-term success through a "market systems" approach: the Women in Business (WIN) project. With this approach, the TechnoServe team works with the private sector and other market actors to develop solutions that become built into the local economy, ensuring long-term sustainability.
How a Woman Entrepreneur Gained the Tools to Succeed in Business
One of the private sector companies TechnoServe worked with was MZ Nyeleti, a Mozambican start-up organization, which acts as a super-agent for M-Pesa. The start-up provides float to M-Pesa agents in a city located in southern Mozambique called Inhambane. Through MZ Nyeleti, Ermelinda began taking classes on business management and learned how the start-up could attract customers to her own business. She then joined a WhatsApp group with other women entrepreneurs, where they share motivation and entrepreneurial tips on how to manage their businesses.
TechnoServe suggested the best techniques for MZ Nyeleti to deliver management training through the WIN program. The start-up was supported by a field team incentive system that was piloted to encourage the hiring of more women agents. The field teams also received gender training to improve their ability to work with women agents.
TechnoServe supports MZ Nyeleti to better support agents like Ermelinda.
"I am able to contribute more to the support of my family," says Ermelinda. "Since I have access to money, I can now make my own choices and decide about the business on my own. I feel that people respect me more as I have started to have access to funds and have more control of my money."
The reliable income means she can now allow herself to start dreaming about the future. She wants to build a better and more secure store so she can safely store her products. And she has big dreams for her family.
"I hope to be able to build a bigger house for my children," she says. "And I hope to be able to pay for college for them so that they don't become vulnerable, and they can also have their own business so that their futures are better."
Looking to the Future with Hope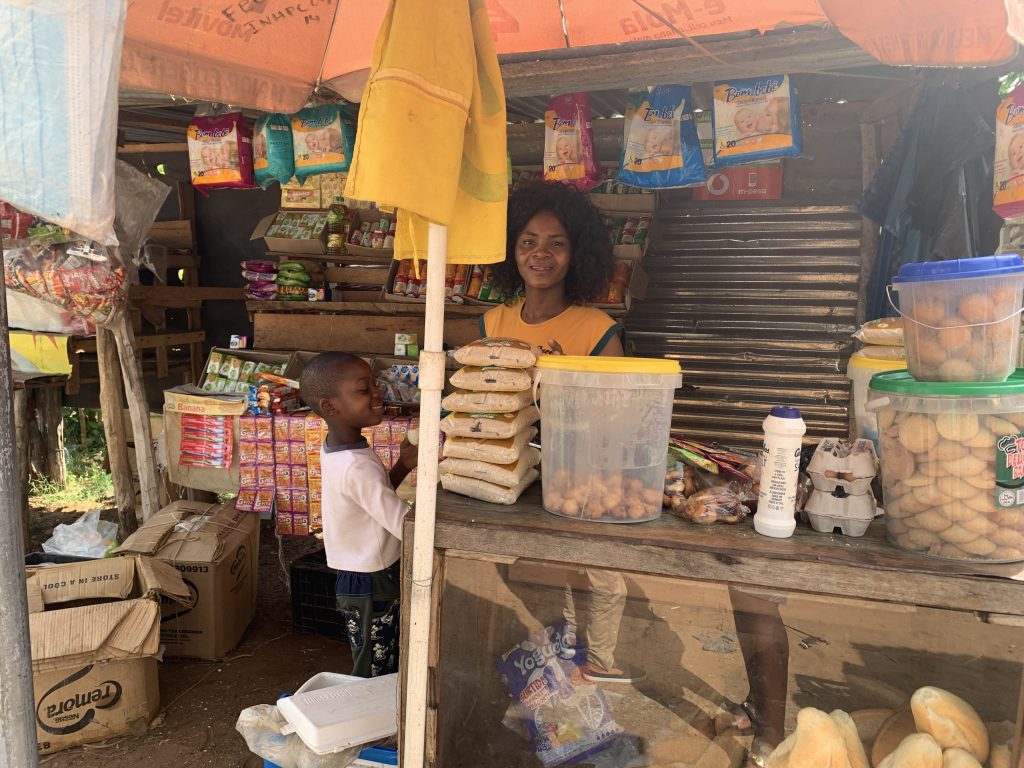 Ermelinda feels that members of her community now look up to her as an example and that she motivates women, in particular, to start their own businesses. "Change is slow, but it is changing. There are many single mothers with no schooling," she says. "My wish is for our daughters to be different from us, to be more financially independent."
Ermelinda is concerned that there are many single women in her community with a low level of education who survive on the basis of small businesses with very small profit margins to support their families. And so she dreams of a different future for generations to come: "I hope that in the future we will have these women with more power to decide about their lives."