Response, Recovery, Resilience: Smallholder Farmers and COVID-19
TechnoServe is helping farming families in Africa, Latin America, and South Asia respond to the pandemic, recover from the crisis, and build resilience to future threats. Our new report shows how, with the right support, these farmers can overcome immense obstacles and emerge from the crisis in a position to participate in economic recovery.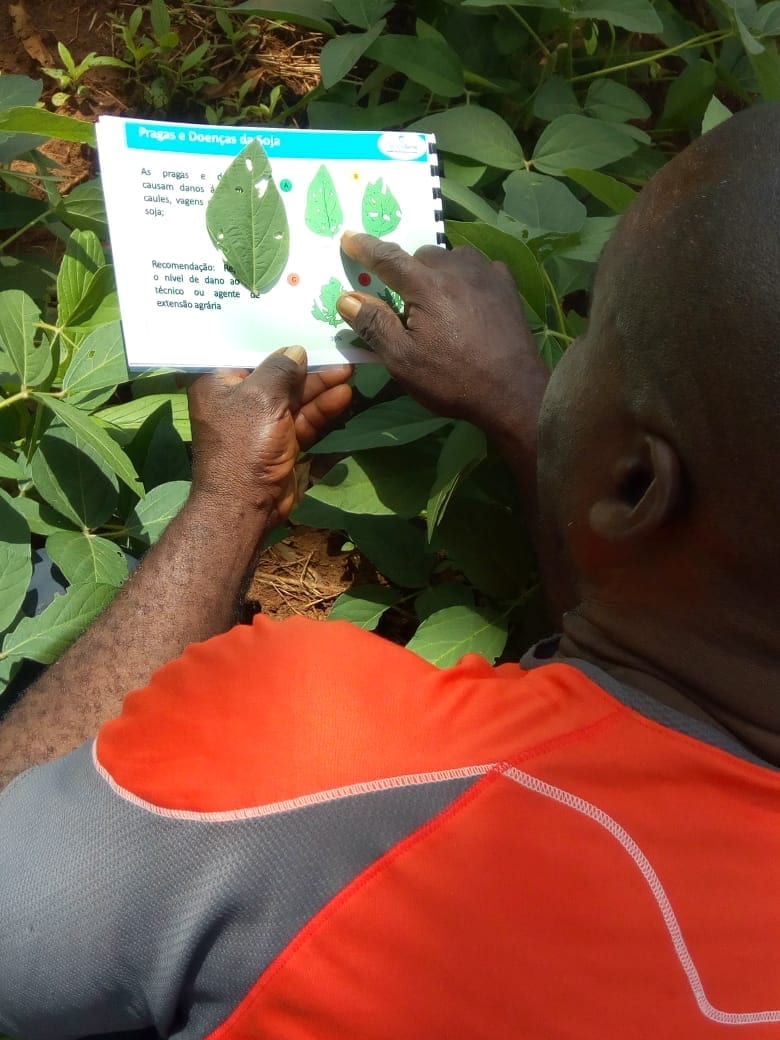 Moisés Virgílio and Arminda Feliz grow soy, sesame, and maize on their small plot of land in Cabo Delgado, Mozambique. When the first cases of COVID-19 were reported in mid-March, they had just joined a TechnoServe program that was teaching farmers in their area how to grow soy for the first time. 
As governments have issued travel restrictions and physical distancing has become the norm, farming families around the world have seen income streams disappear, faced difficulty in carrying out key agricultural activities, and received inconsistent prices for their crops. These challenges are not only affecting farming families, but are also disrupting food systems and food security in countries around the globe. 
Based on surveys of 22 of TechnoServe's agricultural programs in 13 countries across Africa, Latin America, and South Asia, we have developed a new report that identifies a set of common challenges to protecting rural incomes, nutrition, food security, and health. While our specific program responses vary from country to country and sector to sector, we have categorized them into three phases: responding to the pandemic, recovering from the crisis, and building resilience for the future. 
Responding to the Pandemic
Smallholder farmers often rely on activities beyond their farms in order to boost their earnings and reduce the risks to their livelihoods. However, many of these alternative revenue streams have been significantly disrupted by the pandemic. In addition, restrictions on mobility are causing serious supply chain disruptions, which have also made it difficult for farmers to carry out a number of important farm tasks, such as accessing supplies, labor, transportation, and markets. Although the restrictions are most seriously impacting farmers currently trying to plant or harvest crops, if the pandemic continues, almost all farmers will feel the effects. 
The main thing we needed to teach farmers at that point was how to manage pests and diseases that could wipe out the entire fields they had just planted."
— Reginaldo Monjane, ProSoja program manager
COVID-19 restrictions have also made it difficult for TechnoServe staff to deliver in-person training and advising. For farmers like Moisés and Arminda, who are relying on technical assistance to successfully grow and harvest a new crop for the first time, disruption to the delivery of these services can have a significant negative impact on productivity and crop quality.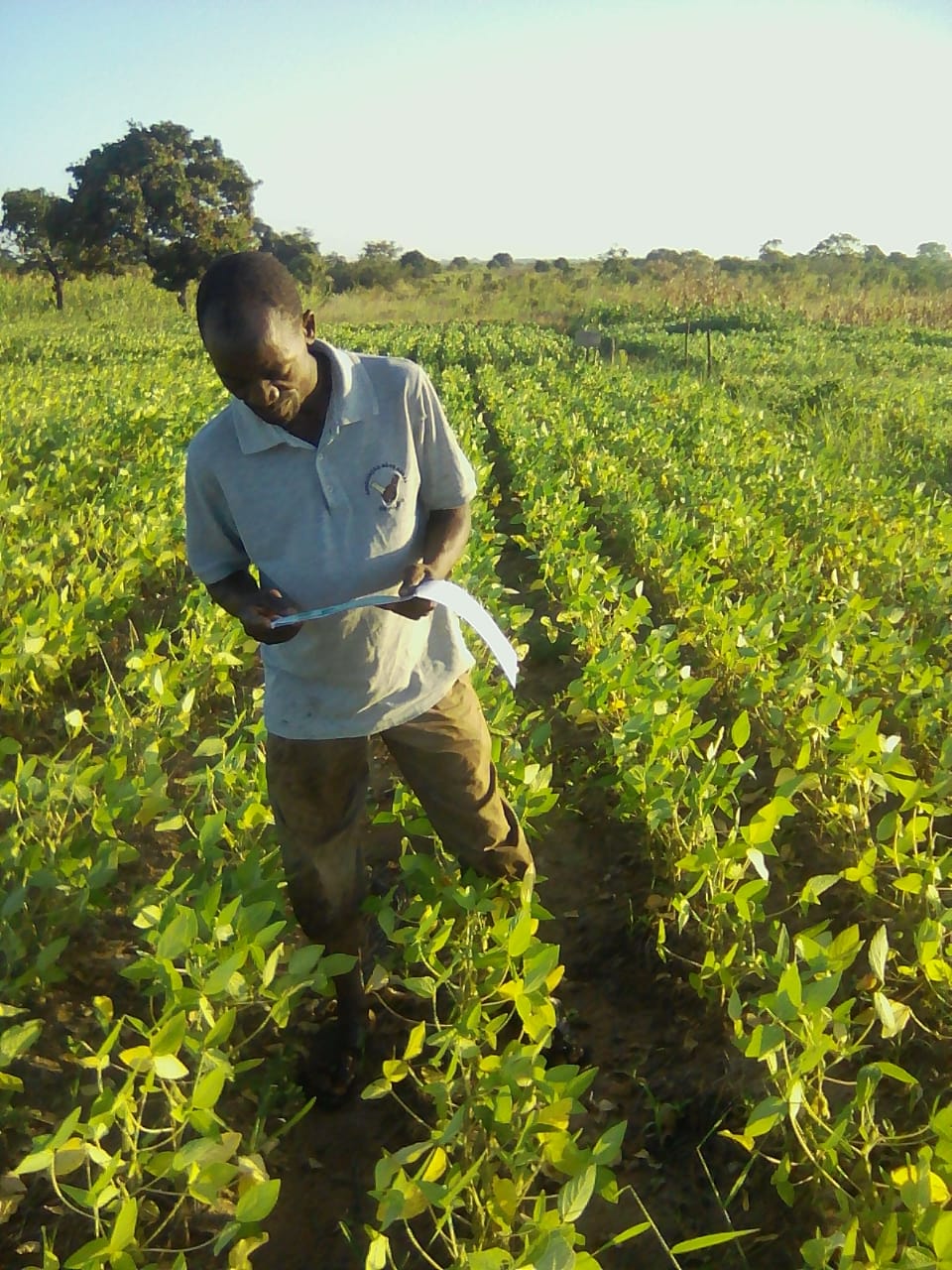 In Cabo Delgado, many farmers have limited literacy and little access to technology, so shifting their training to an online platform would not work. Most of the smallholder farmers had no smartphones, but did have feature phones on which they could be reached for simple one-on-one conversations. "The main thing we needed to teach farmers at that point was how to manage pests and diseases that could wipe out the entire fields they had just planted," explains program manager Reginaldo Monjane. "This was our biggest concern in leaving them without our hands-on technical assistance during this first season." 
To address this concern, the team quickly pulled together images of all the main soybean pests and diseases and put them in a visual manual. Each pest or disease is represented by a photo or drawing and is labeled with a number that the farmer can use to identify it. Upon seeing some pest or disease on their crop, farmers can reach out to someone on the team via phone, who will walk them through the necessary treatment. 
Recovering from the Crisis
TechnoServe's approach to recovery focuses on two areas: restoring livelihoods and boosting food security and nutrition. In many cases, farmers will have depleted their savings while weathering the most acute phase of the crisis. Without savings, it will be difficult for these farmers to make needed investments in their farms to improve production. It will be important to engage exporters, financial institutions, and others to increase farmers' access to finance during this time especially. 
In addition, because economies and food systems are likely to be disrupted for a period of time after the initial health crisis passes, farming families will continue to face risks to their food security and nutrition. Increasing incomes from high-margin crops will allow farmers to purchase more food, and agricultural support and advice should also complement efforts to boost the nutrition of farming families.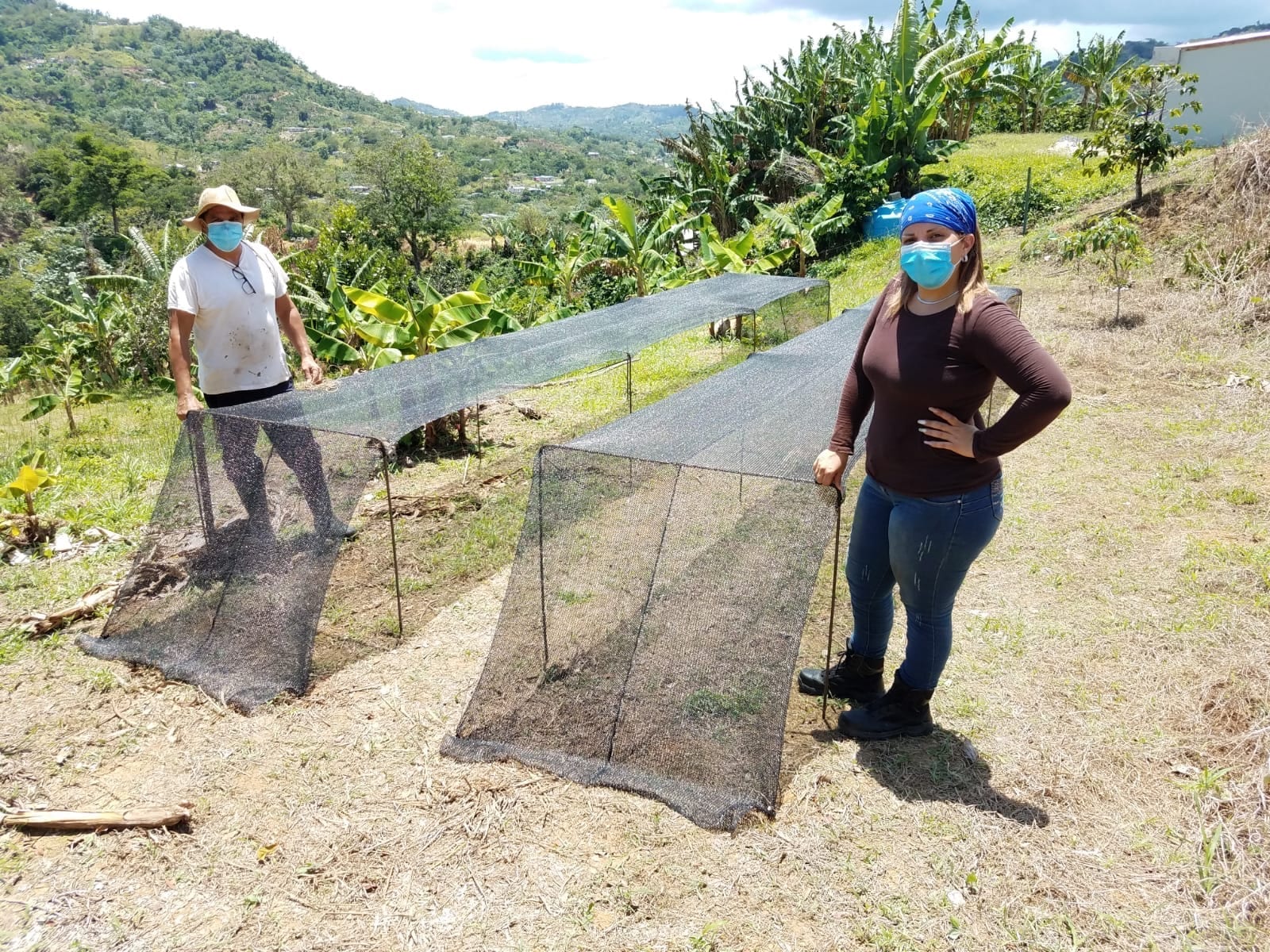 Building Resilience
Even as farmers recover from the impacts of COVID-19, they still face other risks such as unreliable markets, changing climate, unpredictable weather, and crop disease. Therefore, it is important to help farmers build back in a more resilient way. TechnoServe promotes a number of approaches for improving resilience, including developing diversified revenue streams; implementing climate-smart agricultural practices; improving access to financial products such as bank accounts and crop insurance; expanding access to weather, climate, and market information; and closing gender gaps in access to information, productive resources, and markets.
Despite the unexpected additional challenges of growing a new crop during a pandemic, Moisés and Arminda have already harvested over 661 pounds of soybean and plan to do so again next year. "The money from soy we used to buy some things for the house: food and clothing," Arminda says. "And we bought a bicycle to fulfill our dream."